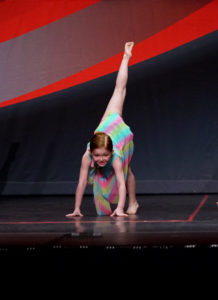 Aislinn Halvonick is a 6 year old dancer who describe herself as a smart, happy, and fun person. Her mom says that Aislinn sees the beauty in everyone and would often remind her to be patient and compassionate.
She started dancing when she was one and a half years old. Her mom mentioned that any time there would be music playing, she would dance. She said the she had always felt the music.
Her happiest moment related to dance was when she competed her first solo at 4 years old to the jazz song 'Splish Splash', which she liked. Today, she's excited to compete as Ariel in her company team's theater piece 'The Little Mermaid' in this upcoming competition season.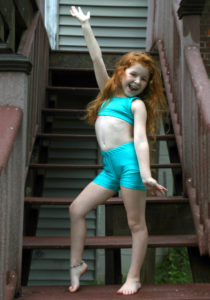 Skydiving is something Aislinn had always wanted to do with her mom when she gets older, she said that she also wanted to make more friends.
Her experience buying from B Dancewear was awesome. Aislinn's mom said that they loved the many choices of colors and styles that they could mix and match. What impressed her was when she needed them on a certain date for Aislinn's competition and B Dancewear made sure that they would have it in time.
Aislinn's goals for this year is (more…)