Interviews with professional filmmakers and dancers
INTERVIEW WITH KYLE LAU, FILMMAKER: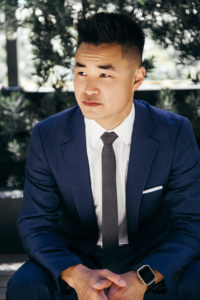 Kyle Lau describes himself as a Director, Writer and Producer based in Los Angeles. He shoots everything from music videos to pilots to sketch comedy and more. When He is not shooting, he works for CBS Studios, helping with both current shows and the development of new shows. Overall, whether through films, scripts or his Cold Stones order, he hopes to make the world a better place.
Kyle has made films since he was 12 years old when his little brother and his brother's friends asked Kyle if he could help them make a home video. He has always been a "tech-nerd," so it made sense. He could work the camera and edit the video on a computer, etc. But then, Kyle, fell in love with the whole process of making videos. The use of cuts for comedic timing, working with actors, the addition of music – filmmaking became the Kim to his Kanye, the Timberlake to his NSYNC, the Special but Limited Solar Filter Sunglasses to his Solar Eclipse.
In Kyle's opinion, his biggest accomplishment in filmmaking at this point in time is writing and directing a $16,000 plus indie project called Greener, (more…)