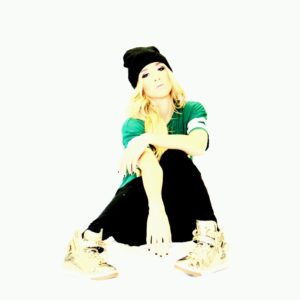 According to Cassie Russo-Sweeney, Owner and Artistic Director, and Emily Czerniakowski, Co-Founder and Managing Director, CaRu Entertainment Dance Complex in Pennington, New Jersey, is an incubator for art, entertainment and innovation. CaRu Entertainment's competitive dance team CaRuCrew is a semi-professional group of youth dancers who just four years ago took the competitive dance scene by storm. Receiving top accolades at every competition they attend, and being invited to audition for America's Got Talent and performing at charity events in New York City, the dance troupe is lead by professional choreographer Cassie Russo. For this group of dancers ages 3 to 18, the art is not just about technique but also about putting on a show from the choice in movement to the costumes to the music. Cassie pushes these young dancers to tell stories and be pure performers with her commercially-inspired, sometimes emotionally intense and always captivating choreography.  They are not a dance group. They are an entertainment group intriguing audiences from hardcore dace fans to dads who have never sat through a dance recital. Professional beyond their years, the CaRuCrew can silence an auditorium with one piece or get them on their feet with another dabbling in styles from Bollywood and Fem Funk to Contemporary and Broadway.
CaRu Entertainment is a place of opportunity where individuals are mentored by top-notch instructors who have all worked in the industry as professional dancers and believe in the importance of building versatile PEOPLE, not just versatile dancers. Supporting one another is their number one rule and their teachers are held to the same standard, supporting and nurturing each and every student in order to cultivate well-rounded performers and facilitate unimagined growth. Their goal is to empower young people to explore and express their individuality – definitely not a one-size-fits-all approach at CaRu – and Cassie and Emily thinks that directly translates on stage.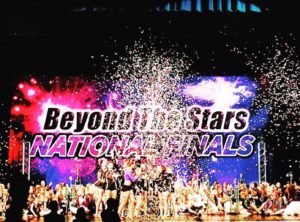 It is so difficult for Cassie or Emily to pick just one moment that is their "proudest." As cliché as it sounds, each time their students take the stage or learn something new in class or make their way to the front of a convention or even do well in school or their other sports, it is a huge moment of pride for Cassie and Emily. But there are two particular moments that stand out. The first is the CaRuCrew's first ever performance at The Pulse on Tour in January 2012. Just months after opening their doors, lots of hard work, a few challenging moments, and struggling to get the team together and props to the show, when the lights came up and the spotlights hit the faces of their dancers, they held each other's arms and their breaths. They stood back stage watching them on a big TV screen with tears in their eyes. They had done it. From that point on, there was no looking back. Fast-forward to July 2015. At Beyond the Stars National Finals in Cape May, New Jersey, their tiny but fierce "studio that could" was up for the Stellar Award – the top-performing group out of all entries in the 12 and under age division for Cassie's "Arabian Nights." They were so proud and maybe even a little shocked they made it that far, as their fellow competitors were awe-inspiring. In the silence before the music of the winner was about to play, they looked at one another and gave each other that "No way will it be us but they should feel so happy anyway" look. When the very first beat of their music played, they leaped off their seats. They could see their dancers on stage, confetti falling all around in a mixture of screaming, tears and laughing. They had won.
They think the greatest mistake of any dancer is the inability to adapt. They try to instill in their students that it is not about perfection but how you recover from mistakes and the openness to push beyond your comfort zone. There will never be perfect conditions in which to perform, so it is about adapting to last minute changes, overcoming unexpected challenges, and working toward a nuanced emotional and intellectual fabric that allows you to manage your mental facilities. Although much of that comes with experience, it does grow each time you get that pit in your stomach and you push past it, that consistent permission to let yourself go beyond your existing but unfounded limitations.
Their goal is to continue doing what they love – mentoring young people to be their best selves and putting innovative content on stage. They have also launched a new initiative, East Coast Dance Confederation, and have their first annual ECDC Showcase on May 1. They look forward to bringing together competitive dance studios from all over the region, as one dance family for an evening in celebration of dance.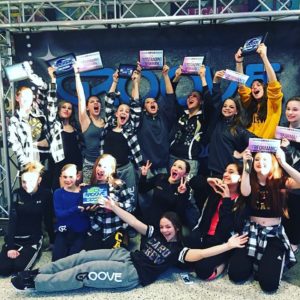 Cassie and Emily met during their rookie year on the National Lacrosee League's Philadelphia Wings Angels Dance Team. Just weeks after becoming friends, over a casual lunch, they decided that someday they would open a business together. Cassie said it would be her dream to open a dance studio in New Jersey and Emily said "I'm in." Words that later would seal their fate. But renting space and traveling became cumbersome. They wanted a home!
CaRu Entertainment started out as a dance troupe in New York City that booked performances at charity events, fashion shows, music videos and concerts. Cassie was running the company out of her tiny Chelsea apartment and performing as the lead in the dance crew. Emily was spearheading the marketing and communications while pursuing a career in Broadcast Journalism. Eventually they realized that teaching dance was their true calling, so they started hosting weekend dance workshops throughout New York, New Jersey and Pennsylvania. CaRu even traveled as far as Arizona to host a dance intensive where they appeared on Fox10 Phoenix. In the May of 2011, Cassie called Emily late one night. She said, "Let's do this. I want to open a studio. Are you in or are you out?" Without hesitation, Emily said "I'm in." In September 2011, they welcomed their first students and in October created CaRu's first competition team.
CaRu has two basic divisions – 3 to 6 year old dancers and The Cadettes. The 3 to 6 year old dancers attend classes like Mini Broadway Jazz, Creative Movement, Mini Dance Technique, and Tots' Hip Hop. The Cadettes Training and Performance Program which is designed for dancers 7 through 18 years old who are looking to expand their performance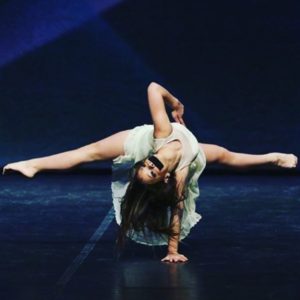 skills. Dancers in this program range from those who consider dance a recreational activity to those who are looking to prepare for competition-level commitment. The Cadettes take one technique class and two choreography classes and participate in the studio's Showcase. They also have the opportunity to participate in a master class and a local performance. CaRu Entertainment is now offering all boys Hip Hop Crew for boys ages 7 to 11. No previous dance experienced is required but they want young men who wish to explore dance through popular dance styles like Breakdance and Hip Hop.
CaRu's viewpoint is illustrated by a quote on their website, "Dreams are Merely Visions awaiting the Opportunity to Become Reality."
CaRu Entertainment are nominated in 2016 IDA (Industry Dance Award) for their choreography in "The Tribe". You can vote them by liking their video below:
If you would like more information about CaRu Entertainment Dance Complex, visit their website at www.CaRuNJ.com, call them at 609-737-2888 or email Cassie at cassie@caruentertainment.com or Emily at emily@caruentertainmnent.com. You can also "Like" them on Facebook and follow them on Twitter.
Please post a comment if you have had any experience with Cassie Russo-Sweeney and Emily Czerniakowski of CaRu Entertainment .