The culture of the Showcase Dance Studio in Manassas, Virginia, is based on Misty Lown's More Than Just Great Dancing model. They take pride in their family atmosphere that encourages academics while offering age appropriate curriculum's, costumes and music. Their caring staff fosters a lifetime love of dance, confidence, and healthy minds and bodies. Most importantly they make it their mission to give back to their community! Showcase's classes include Acrobatics, Ballet, Hip Hop, Jazz, Leaps & Turns, Lyrical, Modern Dance, Musical Theatre, Pointe, Pom, and Tap.
In the opinion of Crystal Carfagno, the Artistic Director and instructor of Showcase Dance Studio, the studio's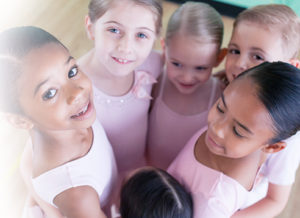 culture, staff, attention to detail and facility separates their studio from other studios in the area.
Crystal's proudest moment as teacher occurred when her Company dancers received the "Technique Award" from On Pointe's dance competition last year. This prestigious award is bestowed to the highest technique award out of the whole competition. Crystal said she was so happy she could cry! According to Crystal, it is hard to explain, but when you teach dance you lay your heart and soul on the dance floor . . . you want to teach your dancers everything you know. Some days you (more…)