Dancers need a loving place to grow into artists, and a safe place they can come to where they feel at home and where everyone shows respect and care for each other.
Newport Dance Theatre in Costa Mesa, California, is intertwined with, and located in the same facility as, Newport Dance and Fitness. They interviewed Kimberly Davis, the Owner and Director of Newport Dance Theater and Co-Owner, with Bristin Andreae, of Newport Dance and Fitness.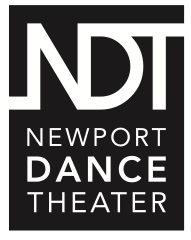 The dance studio was started by Kim's mother in 2005 and is still family owned and operated. Most of their dance teachers have, or are in the process of receiving, college degrees in dance or have been teaching dance for over 15 years. Their studio offers classes for adults and children starting at 18 months old. Their wide variety of dance classes includes; ballet, jazz, hip hop, tap, tumbling, lyrical, and contemporary. Their classes appeal to children of all ages and levels. Whether they are recreational dancers looking to take a weekly class for fun or more dance-focused and striving to be a part of their dance competition team, they have a place and a class for everyone.
Their focus is on teaching the highest level of dance technique, (more…)