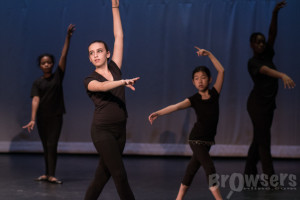 We interviewed Elissa Machlin-Lockwood, the Artistic Director of Center for Modern Dance Education ("CMDE") in Hackensack, New Jersey, for this article. Founded in 1962 as a non-profit community dance center, CMDE is dedicated to providing quality dance training and performance opportunities for everyone, including people of all ages from toddlers through seniors, individuals with disabilities, youth at risk, and low-income families, and to be a resource for professional dancers.
CMDE's guiding philosophy is that everyone can benefit from the 'intangibles' of dance – access to one's own 'interior world', a means of non-verbal communication and self expression, and a way to explore other cultures, perspectives, and ideas – whether they are professionally-oriented, studying for pleasure and personal development, or audience members.
CMDE provides a safe, nurturing environment for everyone, ranging from the young person who has natural dance talent and the burning desire to pursue dance seriously, to all of the "non-traditional" dance students who may mistakenly think they are "too old," "too fat," or "too uncoordinated" to enjoy studying dance, as well as those who may feel they have been left out of the dance world due to disabilities, age, or lack of financial resources.
According to Elissa, several things separate CMDE from other dance studios.
CMDE is primarily focused on the preservation and promotion of Modern Dance, an indigenous American art form, and as such is among the minority of dance studios focused primarily on Modern Dance. However, CMDE also teaches and supports a range of dance forms, including African Dance, Middle Eastern Dance, Hip Hop, and Ballet, and partners with artists and companies to offer Classical Indian dance, traditional Italian dance, Social Dancing (a.k.a. "ballroom dance"), Soul Line Dancing, music and acting.
CMDE has always made an effort to include everyone in the world of dance. The Center offers classes and selective companies for students who are dedicated to dance, but also includes many people who dance just for fun, fitness, and personal expression. Scholarship and work-study options are available to people who have limited income so that lack of money won't stand in the way of movement, and CMDE also provides outreach programs at, or welcomes people from, emergency shelters, residential treatment facilities, group homes, and senior centers. CMDE offers classes specifically for individuals with disabilities, and also includes people with disabilities in "regular" dance class whenever possible; over the years, CMDE has taught many dancers with cognitive and/or physical disabilities, including people who use wheelchairs to dance.
CMDE has always made an effort to reach past traditional dance constituents by partnering with other groups and organizations. CMDE offers programming at community events such as street fairs and Earth Day celebrations, in malls, libraries, and parks, and has partnered with organizations such as the Hackensack Riverkeeper, Gilda's Club Northern New Jersey, and the Arts for Life program for seniors. In 2014, CMDE was honored to be designated as an official Peace Site by New Jersey Peace Action, for promoting unity in the community through dance.
Some of Elissa proudest moments coaching are: helping a former dancer with a hip replacement and a bad knee be able to move without pain; having another former professional dancer in her seventies going through hard times tell Elissa that her dance class makes her smile and "not much makes her smile these days;" being able to hire a dance teacher who uses a wheelchair; hearing from a former CMDE talent scholarship student that she was the only woman chosen for a dance performance project in Germany, and that she has danced professionally with Urban Bush Women.
In Elissa's opinion, sometimes the biggest mistakes dancers make is actually a lack of understanding of just how much time and dedication it takes to be a good dancer, especially for those students who are naturally gifted. Even the most gifted student has to be willing to put in the time in the studio to take that talent to the next level. People, including young dancers, are so busy and so "plugged in" these days, that it can be difficult to make them understand how much time they need to dedicate to "unplugging" and focusing on old-fashioned studio work – not just to learn technique for its own sake, but rather to develop the body, and the mind-body connection, to better communicate through movement and "speak" to an audience.
Another mistake she sees a lot is the idea that "more is always better" as far as choreography goes. Doing something simply and correctly with focus, intent, honesty, and feeling can do more for an audience than tricks and empty technique.
Elissa's goals for this year are to keep going! Trying to balance the needs of running the non-profit business end of things with the artistic vision is challenging under the best of circumstances – and the current economy is far from the best. Her goal for this year is to not let it get her down or burn her out.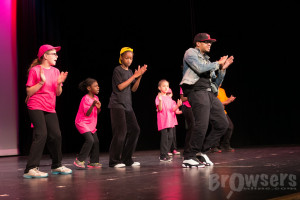 Unlike many dance studios, CMDE was founded as a nonprofit organization governed by a volunteer Board of Trustees, with the express goal of continuing its artistic mission after the founder was no longer around. CMDE was founded in 1962 by Elissa's former teacher and long-time mentor Shirley Ubell, who has since retired to California.
Elissa took over the job of Artistic Director starting about 25 years ago (slowly transitioning into the role under Shirley's tutelage) in order to perpetuate the openness and creativity of the organization that Shirley started. She shares Shirley's vision of a non-commercial dance studio open to all, but have also put their own imprint on the studio over the last two decades. She is not CMDE's founder, but rather its steward, the person given the privilege and challenge of guiding and shaping the organization for a period of time.
Back in 1962 when CMDE started, things were very different, both socially and economically. Times have changed, and CMDE has evolved. It will continue to evolve, under Elissa for a while longer, and then, if all goes well, under a new person with a slightly different vision of exactly how to pursue the CMDE mission.
Because CMDE provides free and reduced-cost programs to people who can't always pay the full cost, they rely on funding from a variety of sources both public and private to make ends meet. CMDE receives grant support from the New Jersey State Council on the Arts (awarded with a prestigious Citation of Excellence from the Council), the Bergen County Department of Human Services, and several private foundations, and has also gotten project support from the National Endowment for the Arts on and off over the years. And of course, they also rely on donations from individuals who support our work.
If you would like more information about Center for Modern Dance Education, visit their website at www.cmde.org, call them at 201-342-2989or email them at info@cmde.org. You can also "Like" them on Facebook and follow them on Twitter.
Please post a comment if you have had any experience with Elissa Machlin Lockwood of Center for Modern Dance Education.