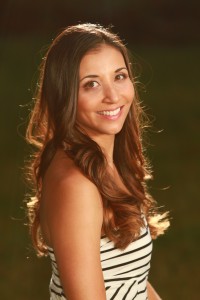 According to Lea Dioy-Lo Aparis, the Owner/Director of Cornerstone Studio in Bellevue, Washington, their studio is an enriching dance school, where students of all ages and abilities can come to learn various styles of dance from the very best instructors in the area. She says they are passionate about teaching the art form of dance, focusing on proper technique, creativity, and most importantly, fun! Their students learn to develop a passion for dance and are motivated to take their skills to the next level, while experiencing an outlet for personal expression and increased self-confidence.
Cornerstone Studio provides superior quality dance instruction to over 200 students from the Bellevue, Renton, Issaquah neighborhoods and beyond. They have a staff of over ten instructors who have experience dancing professionally and have a tremendous amount of passion for teaching, preserving dance as a performing art, and building character and self-esteem in young people.
In Lea's opinion, her studio is separated from other dance studios by the caliber of their teaching staff. The majority of their instructors have danced professionally at some point in their careers, and they all have various backgrounds that bring a lot of enrichment to the students they teach. From a two-time world champion break dancer to a professional ballet dancer who has performed with several highly-acclaimed ballet companies, to a backup dancer on the American Music Awards, their staff lives to dance and loves sharing their years of experience with their students.
Additionally, Cornerstone Studio stands out from other dance studios in the area because they provide a multitude of opportunities for community involvement, give back by partnering with charities like Rescue:Freedom, Extraordinary Futures, Dancember and Treehouse, and promote student choreography and exploration of the creative process.
Cornerstone Studio offers all the basic classes that other studios offer such as Tap, Ballet, Jazz, Musical Theatre, Hip Hop, Lyrical and Contemporary. In addition to those basic classes, they offer Creative Movement, Break Dancing, Jazz Funk, Acro/Tumbling, Turns/Leaps/Progressions, and BreakFitTM.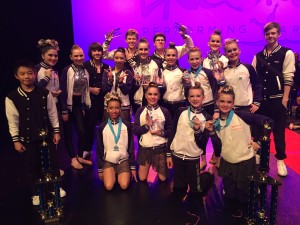 They also offer competitive and non-competitive performing opportunities, which are not available at all studios. Cornerstone Company is their non-competitive performing group, Cornerstone Compete is their competition team, and Cornerstone Crew is their all boys performing and competitive group. Their performing group, Cornerstone Company, is comprised of a select group of dancers who train several hours per week in preparation for performance opportunities at local fairs, festivals and events. Their dancers have showcased their talents at events like Newcastle Days, the Bite of Seattle, Seattle Center's WinterFest, Puyallup Fair, Crossroads Mall's Day of Comfort & Joy, Disneyland and more! All three groups are selected by audition only. In addition, they produce an annual Nutcracker production that is open to recreational dancers, as well as performing group dancers, from ages five to adult.
Lea can't think of any one specific moment that was her proudest. There are small, but significant victories everyday with her students, so she is constantly being rewarded by witnessing their growth. Lea loves when she sees things 'click' for her students or when their parents express to her what a passion they are developing for dance. That is what reminds her that what she does matters and that she really is in the business of changing lives. Any student leaving her class with a smile makes her feel proud.
The biggest mistakes Lea sees dancers making are 1) Comparing themselves to their peers; 2) Forgetting their foundation; and 3) Not warming up enough. In her opinion, the kids of this generation have a plethora of platforms to compare themselves to others – from TV, to Instagram, and Facebook, they can hardly escape it. Every dancer has a unique gift; some are more flexible than others, some have incredible stage presence, others can do several pirouette rotations like it is nothing, etc. When dancers start comparing their areas of limitation to others' natural talents, it only creates deflated self-esteem and discouragement. To be inspired by great dancers is one thing, but Lea has seen too many students let comparison steal the joy from their dancing.
Foundation is everything. Lea always reminds her students that they wouldn't build a high-rise structure without a sturdy foundation. The availability of seeing new moves on dance TV shows or YouTube has created a desire in many dancers to focus on the big, flashy, difficult moves and tricks, without understanding the basics. Lea believes you have to build something from the ground up and that is how teachers of any subject educate their students. A math teacher wouldn't teach a student addition and then jump to calculus, and many of today's dancers are forgetting that working on something like relevés is what is going to get them to a quadruble pirouette. Instead, they spend so much time just whipping around, fighting for those multiple turns, without checking in with their foundational setup – plié, relevé, spotting, engaged core, etc. That's just one example.
It's hard to properly warm up when dancers are pressed for time, before rehearsals, performances, etc. Proper warm-up is what helps to prevent injuries and will also allow dancers to have more range and flexibility within their performance. Warming up can seem daunting, and lots of kids are limber enough that they have the confidence to go full out without much of it, but it's so important for dancer safety and long-term development so that muscles and ligaments aren't continually stressed.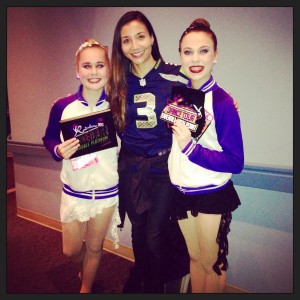 Lea has a number of goals for this year. First is for Cornerstone Studios to continue growing as a studio. Also, they are still young, going into their 6th year, so she wants more new students to come experience the joy of dance and more existing students to explore different styles of dance.
The reason Lea started a dance studio was because she was given the opportunity she couldn't pass up. She had been working for ten years for the previous owner as a teacher on her staff. One day the previous owner called Lea and informed her that she was going to have to close the studio. Lea had always dreamed of opening her own studio sometime in the future, but not necessarily at the time that the opportunity actually happened. She was working full-time for Expedia.com and decided to take advantage of the unique opportunity that was being offered to her, so she bought the studio. She continued to work full-time the first year that she was Director of Cornerstone, and then she left her corporate job the second year to dive in and dedicate herself to the studio. The entire concept of the existing studio changed under her directorship, and she hasn't looked back since that day. According to Lea, it has been an incredible journey thus far.
Cornerstone Studio is like a huge family. Lea and her staff work hard to protect the family atmosphere, and they develop deep and meaningful relationships with their students and families that call Cornerstone home.
If you would like more information about Cornerstone Studio, visit their website at http://www.cornerstonestudio.com, call them at425-401-5291 or email them at Dance@cornerstonestudio.com. You can also like them on Facebook, follow them on Twitter, pin them on Pinterest and connect with them on Instagram.
Please post a comment if you have had any experience with Lea Dioy-Lo Aparis of Cornerstone Studio.
Written By Cyndi Marziani
Owner
BDancewear.com