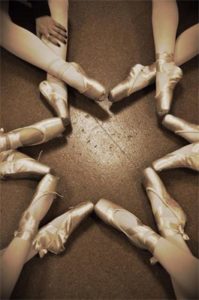 To their dancers, Dance Electric Dance Academy in Tallahassee, Florida, is a home away from home. They pride themselves on knowing their dancers and their families. It is a space where you are free to be yourself and express yourself, where everyone understands they all have good days and bad days. They focus on the individual and their growth and believe the only competition you should be worried about is the one between yourself and your own goals. They are simply a small studio where family is everything.
In the opinion of Angela Bowden Parker, Owner and Director, what separates their studio from other dance studios is their southern hospitality and family atmosphere. Their teachers and families really know each other and support one another through not just dance but all aspects in their lives.
For Angela, her proudest moment happens every week. It is watching that student who has struggled with a step or skill and refuses to give up or that exact moment when they hit that double or triple turn or finally get their splits. The pride you see in their eyes, the fact they look 10 feet taller. It is those moments that make her heart soar.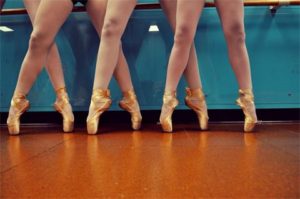 Angela believes that one of the biggest mistakes dancers make is not taking Ballet. They think it is too slow or boring. She constantly expresses that Ballet is the basis for all other techniques and if you can do ballet, you can do anything! The other thing is dancers who think they can take a year off and come back a year later and still be with their same friends. Angela tells them sitting out for even a year can put them way behind. If you need to cut back on your hours, then okay – cut back. But, do not stop all together.
Dance Electric's goals for this year is to continue to have a presence in their community and grow that presence and to continue to make everyone that walks in their doors feel appreciated and welcomed. Of course, they also want to grow their dance family and they are planning on updates to the studio appearance.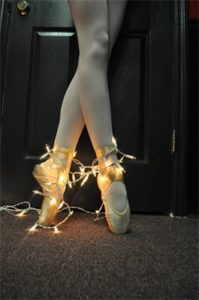 Growing up, dance was Angela's best friend. It never let her down and she knew she could always go home to the barre to refocus and center herself. Dance allowed her to express her happiness, sadness, frustration, triumphs and keep away depression. It challenged her and awarded her. It taught her everyone is great at something and to not worry about everyone else but to focus on herself. Because she only felt love when she was at dance and she wanted to give that to others, she opened Dance Electric Dance Academy. She knew when she was 7 years old that this was what she would one day be doing and she would not change a moment!
Dance Electric studio is open to anyone who has a desire to dance. They do not turn anyone away regardless of their ability to pay or not. Angela truly believes in the power of dance and that dance offers so much more than just movement to music. Her students are her kids. Whether it is for a few months, a few years or a lifetime, this is home and you can always come home!
If you would like more information about Dance Electric Dance Academy, visit their website at www.danceelectricdance.com, email them HERE or call them at 850-322-2360. You can also "Like" them on Facebook, connect with them on Instagram and view them on YouTube.
Anyone who has danced at Dance Electric is invited to comment on their blog.
. . . one of the biggest mistakes dancers make is not taking Ballet . . Ballet is the basis for all other techniques and if you can do ballet, you can do anything!