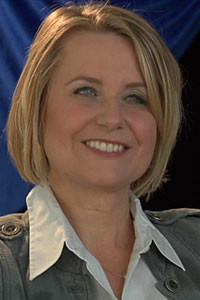 Artistic director and Owner, Elizabeth Banke, founded Dance Studio No. 1 in Los Angeles, California, in 1992. With its first classes held at The Sports Club LA on Sepulveda Blvd, the Studio quickly flourished building a reputation in the community for its outstanding Young Children's Program.
Today, Dance Studio No. 1 is one of the preeminent ballet schools in Los Angeles. With several hundred students ranging in age from 2 to 19, Dance Studio No. 1 ("DS1") is a competitive academy specializing in classical ballet, while also offering contemporary, character dance, pointe, variations, and conditioning classes as part of its well-rounded ballet program.
The school is divided into two distinct divisions: The Young Children's Program (ages 2 to 6) and the Classical Ballet Program (ages 5 to 19). The ever-popular Young Children's Program continues to be a staple in the community. The Classical Ballet Program provides some of the finest classical training in West Los Angeles producing students who have been selected for prestigious summer ballet summer schools (and colleges) all over the country, such as San Francisco Ballet, Boston Ballet, American Ballet Theatre, American Academy of Ballet, The Joffrey Ballet, Alonzo King Lines Ballet, The Rock School, (Columbia, Harvard, Berkeley, Swarthmore, Oxford, and the Claremont Colleges). DS1 students have placed in the top 24 of the Youth America Grand Prix Regional Semi-Finals and have also qualified for and participated in the distinguished Solo Seal Award.
Elizabeth describes Dance Studio No. 1 as having a nurturing environment where teachers get to know their student's strengths and weaknesses on an individual basis and alter their training to bring each dancer to his or her maximum potential.
In Elizabeth's opinion what separates her dance studio from other dance studios is the fact that they have a wide variety in their training curriculum. They embrace a strong foundation based in the syllabus from the Royal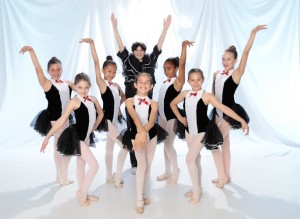 Academy of Dance, but their teachers pass on their cultural influences through an assortment of open classes.
DS1's Classical Ballet Program introduces pointe work in the ballet level "grade 5" and also incorporates elements of free movement and character dance as seen in most traditional classical ballets. Annually, students prepare for and participate in internationally recognized R.A.D. exams, which take place in March/April each year. The exams are intended to help encourage dancers to achieve the goal of mastering their particular level of study elevating the dancer with measurable progress and "graduating" them to the next level. In 2012, 130 DS1 students entered for RAD examinations. Students in the Ballet program also participate in winter and spring recitals annually. Select dancers in the program also have the option to perform at competitions or other community events, such as Youth America Grand Prix. Several students in the program also participate in DS1's summer American Academy of Ballet Performance Awards camp.
As a compliment to its exceptional training, what sets apart Dance Studio No. 1 from its competitors is an intangible, enduring sense of community and camaraderie that exists among students, parents and teachers. DS1 provides competitive-level training within a nurturing and supportive environment: an experience for young people of great value, not easily duplicated.
She says that her proudest moment coaching occurs on a daily basis when she sees their students' progress into young artists. She finds herself beaming with pride when she sees their students give their all on the stage in their performances throughout the year.
The biggest mistake she sees dancers make is when the student stop listening to a teacher's advice because the student thinks that they have it all figured out. The key to growing as a dancer is to never stop absorbing corrections from one's instructor.
Elizabeth's goals for the studio this year is for their students to thrive in their upcoming performances, including Nutcracker Twist in December and their Spring recital. They hope for success in their Royal Academy of Dance presentations and exams and on stage competing at the Youth of America Grand Prix.
Elizabeth Banke began her training at age 8 with The Swedish State Theatre Ballet School. At age 20, she opened her own professional performing arts studio in Malmö, Sweden.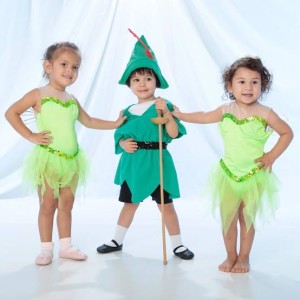 In 1987, Elizabeth was nominated for an international Emmy and for the European equivalent, the Golden Rose, for her starring television role in the widely watched HeltApropå (variety show styled after Saturday Night Live). Swedish TV just celebrated that success with a 25-year reunion show.
Over her performing career, Elizabeth danced in The Nutcracker, Swan Lake, and Sleeping Beauty and toured Europe, performing lead roles in Cabaret, Fiddler on the Roof, Sweet Charity, Kiss Me Kate, and Little Shop of Horrors. Elizabeth arrived in the United States in 1990, and in 1992, opened Dance Studio No.1 in West Los Angeles with programs in ballet, jazz, flamenco, and tap.
Elizabeth choreographs and directs a minimum of two events for her students each year, which are produced in association with SoCal Ballet. Past productions include The Little Match Girl, The Elves and The Shoemaker, The Snow Fairies (2009), Chopiniana, Peter & the Wolf, The Four Seasons (2010), Tales about Tails, Paquita, La Boutique Fantasque, Ragtime (2011), and Carnival of the Animals (2012). In addition, Elizabeth and her staff co-create a large number of original variety shows that include ballet, student choreography, other dance form and influences such as jazz, hip hop, tap, modern, flamenco, and folk, all taught at DS1 and performed to the delight of family and friends.
Elizabeth joined the Royal Academy of Dance (R.A.D.) in 1997, received her teaching certificate in 2000, and diploma in 2002. In 2010, Elizabeth also gained American Ballet Theatre certification.
It was Elizabeth's love for teaching and desire to share the art of dance that prompted her to start the studio.
If you would like more information about Dance Studio No. 1, visit their website at http://www.dancestudiono1.com, call them at 310-979-9929, fax them at 310-979-9929, or email them at dancestudiono1@gmail.com. You can also "Like" them on Facebook and watch them on YouTube.
Please post a comment if you have had any experience with Elizabeth Banke of Dance Studio No. 1.
Written By Cyndi Marziani
Owner
BDancewear.com