We have not yet had the opportunity to interview DanceMakers Atlanta, if you work at or go to DanceMakers Atlanta please have someone from the studio email us at Brittany@BDancewear.com to set up an interview.
In the meantime here is some quick insights about this studio from their website.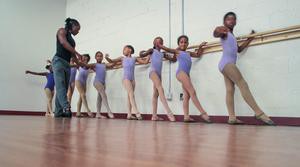 We would like to take the time to welcome you to Dancemakers of Atlanta, Inc. We are proud to offer the finest in dance education to our students. Our program focuses on intensive technical training and performance. We are committed to offering each student a superb education in dance.
All students are enrolled in classes that are suitable for their ability. Each student receives a placement evaluation by the directors.
We are proud to provide a strong foundation which develops students physically, intellectually, culturally, emotionally, and socially through the discipline of dance.