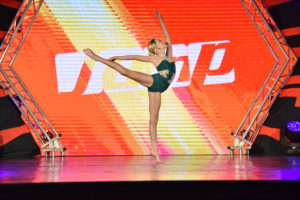 Our Dancer of the Month for the Month of December is Ellie Badrock and she is very excited to have been chosen. She describes herself as driven, determined, caring, and having a big heart. She is in fifth grade.
Ellie is a dancer who started dancing at the age of three years old when her mother signed her up for dance lessons.
Her happiest moment related to dance was meeting Ricky Ubeda this past summer. She always wanted to go on pointe and describes the moment she was able to go on pointe as one of her happiest moments, also.
According to Ellie, their experience buying from B Dancewear was "Wonderful!" She says that all of their fabric came quickly and is excellent quality. Everyone was very helpful with her questions as well.
Ellie's goal for this year is to be better expressing her emotions when she is dancing. She hopes her dancing will take her to being a professional ballerina.