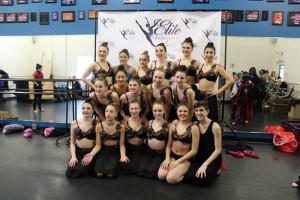 Elite Academy of Dance located in Shrewsbury is Massachusetts' Premier dance studio. Under the tutelage of Lauren Mangano Callahan, Owner/Director, they provide a well-rounded, quality dance program for boys and girls ages 2 to 18 years old. Lauren, a Massachusetts native and the owner and director of Elite Academy of Dance, is an established performer, choreographer and dance instructor throughout New England. She received her Bachelor of Arts Degree in Dance with a graduate focus in Pedagogy, Composition, and Creative Movement. Lauren's background includes Ballet, Modern, Jazz, Tap, Lyrical, Contemporary Performance, Repertory Performance, Rhythmic Exploration, and a concentration in Vagonova and Horton.
Elite is proud to offer a professional, educated, passionate faculty that is committed to their students at every age and level. Programs include recreational, competitive and pre-professional levels. Elite has been voted the No. 1 Dance and Gymnastics studio in the Readers' Choice Awards for both 2013 and 2014.
Lauren believes that Elite Academy of Dance is set apart from other studios by Elite's passion for dance education. According to Lauren, this is not just a job for the studio and its teachers – it is a career and she believes you can tell that by the training of their dancers. Each faculty member is hired to teach their specialty so the dancers are training with the best within each genre of dance. Elite provides opportunities to their dancers and is committed to their growth and exposure within the dance world. Lastly, Elite is a family environment. The dancers are supportive and respectful of one another. This is the one thing of which she is most proud.
The teachers are committed to providing their students with the highest quality of dance education for all ages and levels in a family environment, where memories are created to last a lifetime. The faculty consists of qualified, professional teachers who share a passion for their work. The students and their parents enjoy an encouraging atmosphere to learn and grow.
Lauren feels that she is very lucky to have many proud memories within the seven years that Elite Academy of Dance has existed. She has had dancers take home many awards, titles, overall high scores and they have won Grand National. Elite provides students with the highest quality of dance education for all ages and levels in a family environment where memories are created to last a lifetime. Their faculty consists of qualified, professional teachers who share a passion for their work. All of their students enjoy an encouraging atmosphere to learn and grow. She has also seen her dancers grow to work professionally on tour, TV and film. But she thinks her proudest moment to date was their first recital back in 2008. That is when her dream became a reality and she is forever grateful for that memory.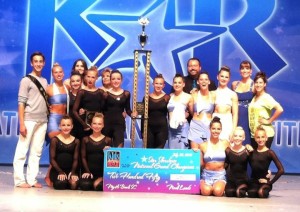 In Lauren's opinion the biggest mistakes a dancer can make is losing focus of the big picture and comparing themselves to others. She encourages her dancers to worry about themselves and their training. Learn to be a focused, hungry, respectful student. Don't worry about what level, or award anyone else around them is in or who wins. Remember why they dance and stay humble. She said she sees dancers get totally caught up in the competitiveness and she finds it so disheartening. They should set goals, stay focused and realize that it is hard work, but in the end hard work pays off.
Lauren's goal for this season is to have an organized and successful year of growth. Every year she learns how to be her best for the future of the studio. Her goal for her students is to end the year with great memories and lots of technical progress.
Even as a young girl, Lauren always knew she wanted to own a studio. She loved creating and teaching. After she received her BA degree in dance, her mother was diagnosed with cancer. After she passed away, Lauren decided that life is too short and that she should pursue her dream.  She needed to do what was going to make her happy because you never know what will happen tomorrow. Lauren said that opening Elite in the fall of 2008 was the best decision she has ever made in her life and she is so thankful that she did it.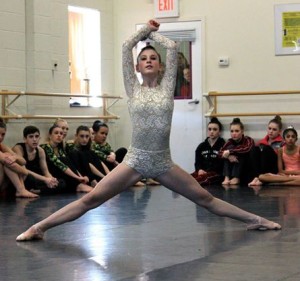 Lauren is driven by a strong work ethic and passion. She never settles. She set her expectations high, and her staff and her students really take to her beliefs. She said it may not always be easy, but it is worth it. Whether dancers graduate to become professional dancers or not, she knows that she and her staff are instilling love and values in them that they will take with them whichever avenue they pursue in the future.
The Elite Company is home of the Grand National Champions! Elite's prestigious company has been honored regionally, nationally and internationally including highest point, technique, choreography and overall excellence awards. Their company consists of Petite/Mini, Junior, Teen, Senior, and Elite Senior levels and gives each dancer an opportunity to be a part of a team environment and train with the industry's best. Elite also offers The Next Step – Pre-Professional Program.
Please post a comment if you have had any experience with Elite Academy of Dance or Lauren Mangano Callahan.
If you would like more information about Elite Academy of Dance including information about their annual auditions and how to become a member of the Elite Company, check out their website at www.elitedance-ma.com. Hear testimonials and watch an overview video about their state-of-the-art studio. You can also call them at (508) 842-5500 or email them at  info@elitedance-ma.com. Don't forget to "Like" them on Facebook and follow them on Twitter.
Owner