We have not yet had the opportunity to interview Envy Dance Artistry, if you work at or go to Envy Dance Artistry please have someone from the studio email us at Brittany@BDancewear.com to set up an interview.
In the meantime here is some quick insights about this studio from their website.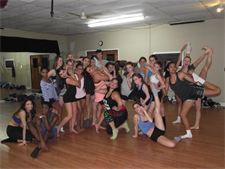 Envy Dance artistry is a choreography based company. We are not a studio and we do not offer daily dance classes. Our company is based on the belief that our dancer's deserve the very best in choreography and dance education. Our choreographer is committed to meeting those needs. As a result, a high percentage of our dancers and studio owners continue to come back for their award winning choreography. We would welcome the opportunity to help you deliver the very best dance routines in the industry.