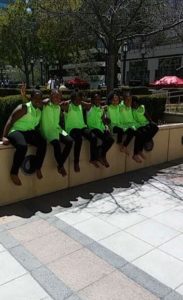 Feline Finesse Dance Company, better known as "FFDC," is an all-female, youth dance troupe originating from the heart of the Bayview district of San Francisco, California. They self-identify thru genres of Hip Hop, West African, and Afro funk. Most importantly, they philosophize a sisterhood of love and self-respect. They simply encourage, empower, and finesse. Finesse or get Finessed!
FFDC's mission is to "create a safe haven for young ladies to be able to freely, creatively, and artistically express themselves through dance; while empowering them to reach their full potential, goals, and dreams;" They philosophize in the technique(s) of dance; but, most importantly, in a sisterhood of love and respect. They not only teach choreography, but also educate their young ladies in dance (fundamentals, technique, history), sophistication, self-respect, and poise. Their company currently holds young ladies of all shapes and sizes in ages ranging from 5 years old to 17 years old. Feline Finesse is a company of RESPECT, INTEGRITY, and UNITY. They expect all young ladies to carry themselves as such.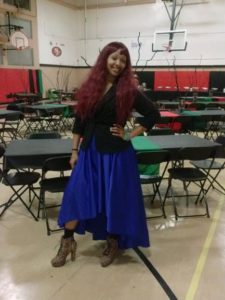 Lilla Pittman, FFDC's Director and Choreographer, feels that what separates her young ladies from the rest is their bond. The sisterhood that has been created amongst these young ladies is not only phenomenal, but unbreakable. It shines thru and thru, each time they all hit that stage together.
Coach Lilla's proudest moments as a coach are not in receiving any award, but rejoicing in watching the growth of her dancers being able to bust out of their shell and blossom from that tiny bud in the concrete to that beautiful rose in the concrete. She has had dancers come in with no rhythm, no emotions . . . Then the next year, it feels like you might be looking at a totally different dancer. "The power of growth, the power of letting go, the power of dance, the power of the sisterhood."
The biggest mistake (although she would not really call it a mistake) she usually sees in dancers in general, is that they are too hard on themselves. They always want to be better, achieve better . . . like anyone. She always pushes her young ladies to be the best, but she always teaches them that perfection is not a reality, only a practice. If they want to be great at their craft, or anything in life, then great practice and study is necessary.
Her goal for this year would be to finish this year out with a win at championships! Because they are in competition season, they have high expectations for their season leading up to Nationals next year. They will also continue to fundraise money to support our competition and community service events.
Lilla started dancing in West African dance at the tender age of 5 years old and has been dancing ever since. Now 28, Lilla grew to learn and master in other genres (her favorite being Hip Hop). She started out this career path by being a Head Cheer/Dance Coach in 2014 for three divisions (San Francisco Brown Bombers). She soon realized that she wanted to have something that she could brand as her own. She has always wanted to teach young ladies how to move and groove, the same ways she was taught. So she stepped out on faith and started her own dance company in late 2014. Feline coming from femininity and Finesse to slay all day! They rehearsed in her backyard, gaining their local fame from the San Francisco Rumble's halftime games. Now that she became a new rival to other teams, she started to receive so much backlash and negativity. So, she pushed even harder . . . she lost young ladies over time, but she gained so many more that were true to her mission and their craft. They began to dominate the dance scene, but more so, they became that encouraging and empowering dance figure to young faces in their "hood."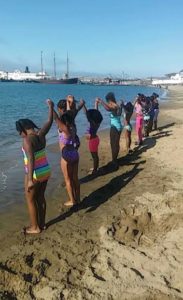 FFDC was 3rd place winners in the 38th Annual San Francisco Carnaval Grand Parade (children/youth category) and placed 1st at the 66th Annual San Francisco Juneteenth Festival competition this year. Each of these young ladies are scholars as well; A and B students!
It is through life's experiences and obstacles that Lilla has come to realize that she wants to not only be an advocate for young ladies, but also to share her craft and love of dance with them as well as be a constructive outlet during troublesome times.
If you would like more information about Feline Finesse Dance Company, visit their website at www.felinefinessedance.wix.com/lp123­­­­­­, email them at ­­­­­ felinefinesse.dance@gmail.com, or call them at ­510.478.8495.  You can also "Like" them on Facebook, check them out on Instagram, and view them on YouTube.
Anyone who has danced at Feline Finesse Dance Company, with Lilla Pittman or with any of the other instructors at FFDC, is invited to comment on our blog.
. . . to be great at their craft, or anything in life, then great practice and study is necessary.