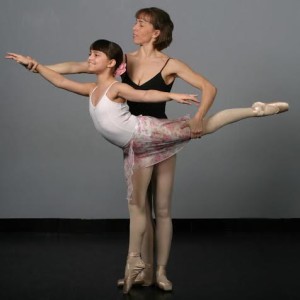 Lori Struss, Owner of Genesis Arts in Columbia, Maryland, describes their studio as "Family." She says they are all one-dance family where they accept each other's strengths and weaknesses. They strive to compliment and support each other.
Genesis Arts offers training in dance, fitness, and musical theatre in order to help their students achieve their personal goals for confidence, health and happiness.
Genesis uses costumes, classroom attire, and music that is appropriate for the age of their students.  Also, they have wonderful professional teachers who come to work each day prepared to help those students achieve their goals! Genesis has instructors available for both group and solo lessons. Additionally they have teachers available for choreography, coaching, training, events and parties.
Dance instruction begins for all students from 12 months of age to adult and training for the beginner to the pre-professional! They offer ballet, pointe, modern dance, hip hop, jazz, lyrical, contemporary, tap, acrobatics and conditioning.
Genesis' nurturing and supportive atmosphere helps their students, from the youngest to the more mature dancers, grow into the dancers and people that they want to be.
Their fitness classes train preteens to adults with offerings in Pilates, Yoga, Pilates, Strength Training, Cardio Aerobic Dance, Plyometrics, Flexibility and Weights. Their fitness classes focus on burning calories effectively and safely, increasing strength and flexibility, and offer a nurturing and supportive environment for their students to become a new person!
Their Musical Theatre training begins with students from 4 years old to adult. They focus equally on dancing, acting, and singing. It is Genesis' desire to put the TRIPLE in triple threat!
In Lori's opinion, what separates Genesis Arts from other studios is the people – the students, the teachers and the families. Who they are as a group is different. They teach with a Christian value system, proper training, modest attire, and age appropriate movement and music, but regardless of religious affiliation, they all respect each other's contribution to the whole in recitals, class work, and competitions.
According to Lori, her own daughter, without a moment's hesitation, has pushed her hardest to put her artistry out there and pushed Lori out of her comfort zone. No other person knew Lori well enough to get more from her.
Lori believes that the biggest mistakes she has seen dancers make is not eating well, not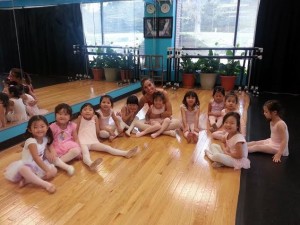 taking correction, and not staying in the moment. She had such a privilege growing up when so many masters were still alive. She would devour their classes, their corrections, and grow so much in a single moment. She is grateful that her mom fed her such nutritious meals that powered her through hours of dancing without feeling depleted. Also, she didn't have distractions like cell phones and texting. She was fully present.
Her goal for this next year is to do things she has never done and to love every student to the best of her ability. Lori believes she was given this year with them and she would love to see what they want to do with it. She has taken new jobs doing things that she has never done before. She has written two original musical theatre scripts based on books that were turned into movies. She loves reworking a show directly to her student's strengths.
Members of their competitive dance team support and clap for everyone. Despite another dancer's, or team's, choices in dance routines, movement, attire, behavior in public, Genesis's dancers are not allowed to make negative comments about dancers whether they are members of their own team or another team. The members try to help each other in every way possible, i.e., sharing back-up attire and accessories. They support each other with constructive critiques and positive feedback. In their opinion, the best performer is one who makes the audience feel something! They take responsibility more seriously than awards and work to praise the ones who make their dreams possible: their parents, their teachers, and most important- God!
Genesis offers Summer Classes, Summer Camps, Party (Birthday, Wedding Shower or Bachelorette) Packages and Bridal Packages.
Their summer classes consist of dance and fitness classes, i.e., acrobatics, ballet, jazz, tap, contemporary, conditioning, and cardio fitness.
Their weekly summer camps have a different creative theme for each week-long session, i.e., Sophie The First, Fairy Princess, Princess/Prince, Frozen, Theme Day, Broadway Musical, Intensive and Competition Camp. Theme Day Camp organizes each day around a different theme. Intensive camp is required for team members and recommended for all other students who wish to improve on one or more dance genres. Competition camp is required for all team members and recommended for anyone wanting to learn how to compete.
Their Party Packages are perfect for Children's Birthdays, Wedding Showers, and Bachelorette Parties. Their parties can be any theme you wish with the chosen dance genre. The Wedding Shower or Bachelorette Party includes two for one dance or fitness classes to prepare for the event with a private half hour lesson. There are many amenities to choose from for any of these parties. Additionally, three to five dancers are available to perform at wedding or reception.
Lori started Genesis Arts because her then husband, Larry, was tired of her complaining that the studio owners that she worked for never cared about the families of the dancers. She wanted to be different. She has created a family friendly waiting room with toys, a sectional, WiFi, refrigerator, coffee makers, and the like. She wants everyone to appreciate that even the smallest dancer has meaning.
If you would like more information about Genesis Arts, visit their website at www.genesisarts.net, call them at (410) 715-8764 or email them at genesisarts5@gmail.com. You can also "Like" them on Facebook, follow them on Twitter and "Pin" them on Pinterest, stumble on them on StumbleUpon and connect with them on Linkedin.
Please post a comment if you have had any experience with Lori Struss of Genesis Arts.