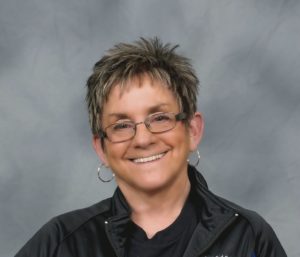 Grace Myles (Gracie) is the Owner and Artistic Director of Gracie's Guys and Gals Dance Studio in Hollywood, Maryland. She describes the studio as a friendly, family-oriented, clean studio for ages 3 through adult in many disciplines of dance. Their staff is very talented, some with college degrees in dance and some with professional dance background (Disney, Stomp, and Tap Dogs). Gracie and her staff are very pleasant and welcoming and their recitals are more of a show rather than a recital with elaborate stage decorations. They just expanded the studio this summer, and they have four dance rooms, a little café for the kids to hang out, with a sofa, kitchen counter with stools, , plus a large lobby with a TV for the parents.
In Gracie's opinion, they are unique among other dance studios for a number of reasons including the fact they offer extra activities such as a Halloween Party and Dance and a Block Party to kick off the season with games. Additionally, they are involved in community services and shows.  They also have picnic tables and a playground outside with a basketball hoop and a very large lobby. Obviously, the studio thinks of the entire family and tries to make the environment pleasing while they are providing services to their students. They also offer body percussion and drumming classes, which to Gracie's knowledge, no other dance studio in the area offers.  They have an annual Christmas show called the Holly Jolly Musical, and they have dancing costume characters and a two-man horse that interrupts the show to tell jokes! It is a fun family show.  This is a fundraiser for the show troupe kids where. Gracie and all of the teachers volunteer their time to help make this show a success, to help the kids raise money.  The parents get involved with the planning, raffles, and sell concessions. It's a team effort.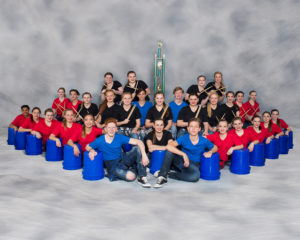 All of Gracie's children and grandchildren dance and now two of her children and one grandson teach dancing! It makes her proud to know that not only is she their mother/grandmother, but was their coach as well, which she feels influenced and had an impact their career choices. Her son is a professional dancer and graduate of Point Park University with a degree in dance, has toured with Stomp and Tap Dogs, and was Dance Captain on a Disney Cruise Ship. Now, her grandson is a professional dancer at Capital Movement in Washington, D.C.  Her daughter has been the coach at several high school dance teams, and is a Zumba, Praise Yoga, and Flaunt instructor and is a teacher at Gracie's studio as well. She is very proud that they have enjoyed dance to pursue it as a career as well.
Gracie believes the biggest mistakes she sees dancers make is not having enough faith in themselves, and giving up, without seeing their potential; but if they stick with it and they would trust in themselves, they would see how they can be successful in achieving their goals.
Her goal this year is to satisfy the needs of the clientele and for everyone to enjoy and be pleased with the over-all programs and curriculum at the studio. She also sets goals each year for the various classes to learn certain steps and techniques by the end of the year.
Since dancing and teaching is Gracie's passion and she wanted to have a career that she would enjoy she founded Gracies's Guys and Gals Dance Studio. She loves being creative with choreography, working with children, and enjoys being with people.  She loves her job. It is her life!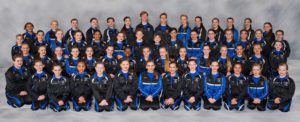 Although Gracies's Guys and Gals Dance Studio offers many disciplines of dance, their specialty is tap. They are very friendly and welcome new students. They offer recreational classes as well as show troupe classes, and compete in regional, national and world competitions. They have received the Stellar award for the routine Rhythm Defined and Top Awards at many competitions for many of their routines as well.  Gracie loves her job and loves the kids. This is her 29th year in business and the studio is still her second home.
It is Gracie's desire to bring the passion that she has for dancing into the hearts of her students. She and her staff feel that dancing should be fun plus being a learning experience. In her opinion, dancing also helps to build confidence and self-esteem, as well as enhances the development of motor skills. "Dancing increases creative thinking, promotes rhythm, and adds sparkle and charm to life! Only through repetition can one fully achieve success, so it is necessary to practice if one is to feel success and achievement! So, encourage your child to practice!"
If you would like more information about Gracies's Guys and Gals Dance Studio, visit their website at www.GraciesGuysandGalsDanceStudio.com, email them at gracen2tap@aol.com or call them at 301-475-5265 You can also "Like" them on Facebook.
Anyone who has danced at Gracies's Guys and Gals is invited to comment on their blog.
. . . the biggest mistakes she sees dancers make is not having enough faith in themselves, and giving up, without seeing their potential . . . .