According to Amy P. Giordano, Executive Director, Gus Giordano Dance School (aka GUS) in Chicago, Illinois, has been teaching the highest quality of dance instruction since 1953. Founded by Gus and Peg Giordano and is currently under the direction of Amy Giordano. This is a family run business that trains dancers age 2 to professionals in all styles: Giordano Jazz, Ballet, Tap, Modern, Contemporary, Hip Hop, Pointe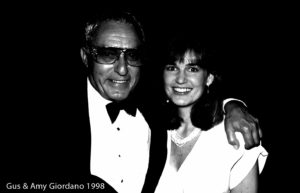 , Ballroom and more.
In Amy's opinion, one of the things that makes their dance studio distinctive is the fact that Gus Giordano Dance School has trained more dancers than any other institution in the Chicagoland area. Gus Giordano's mission was to spread the gift of dance to all and provide the best quality training. The atmosphere at GUS is warm and inviting, which encourages all students to reach their potential. The present staff at Gus Giordano Dance School is honored to continue Gus' legacy.
Amy's proudest moment was when the street in front of the School was dedicated to her father as a tribute to him. The City of Chicago approved the Clark street dedication and their dancers performed a flag parade throughout the neighborhood as the community, Mayor Rahm Emanuel and several local Aldermen came together to celebrate this great honor.
She believes that the biggest mistakes she sees dancers make has to do with how they view themselves. She always tells her dancers to stay humble and work hard. It is a mistake for any dancer to have a big ego. There is always something to learn and ways to better yourself.  In order to be successful you need to have a great work ethic and respect those around you.
In Amy's experience, dance brings joy to so many people and her goal is to continue to spread the joy of dance to their community. She loves having their dancers perform in senior citizen homes, local schools and charity events. The reaction from the audience is priceless and it brings great joy to the dancers to know they have made a difference in someone's day.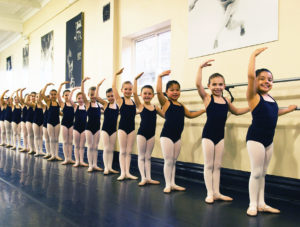 GUS has a Company program for the committed dancer looking for more training. GUS Company members audition in June and train in all dance styles during the year, learn how to multitask, work with others, and mentor their peers. GUS Company members perform numerous times throughout the season. Performances include Dance Chicago, Chicagoland Schools, Senior Centers, Navy Pier, North Shore Center for the Performing Arts & many more. Auditions for the GUS Company program are held in June.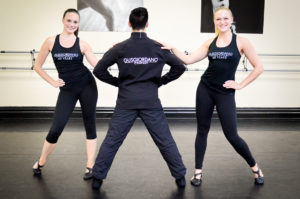 Gus Giordano Dance School offers multiple Summer Programs: Camps (1 Week), GUS Intensive, JAZZ Intensive, Ballet Intensive, Leaps Tricks & Turns Intensive and the College/Pro Month Intensive, a scholarship program.
If you are in the Chicago area, their professional dancers are available for your next corporate event – they do it all from Swing to Cabaret Jazz!
If you would like more information about Gus Giordano Dance School, visit their website at www.gusgiordanodance.com, contact them through their website or call them at (773) 275-5230. You can also "Like" them on Facebook, follow them on Twitter, and connect with them on Instagram and LinkedIn.
Anyone who has danced at GUS is invited to comment on our blog.
It is a mistake for any dancer to have a big ego.