Hannah Mericle, is the Owner, dancer, dance instructor and choreographer of Hannah M. Dance with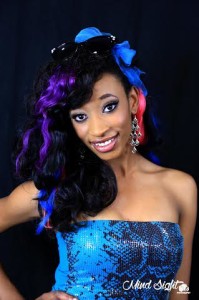 Me in Tucumcari, New Mexico. Hannah M. Dance With Me teaches a variety of dance, including ballet, hip-hop, and jazz/contemporary for ages 3 and up. They are also planning to offer swing dance classes for high school students and adults. Hannah says her classes are high-energy. According to Hannah, her dancers love learning so there's always a lot of happiness and joy at her studio.
In Hannah's opinion, her dance studio stands out from other dance studio in many ways. Her studio is in a small, rural town and the next nearest opportunity to learn dance is about 100 miles away. Hannah says that it's a different vibe in a small town like Tucumcari, New Mexico, than in big cities. Instead of focusing on competition, her dancers learn for their own edification. Hannah choreographs routines which are then performed at local venues such as schools, neighborhood gatherings, and festivals rather than for competition.
Hannah says that as a teacher, she is the proudest when her dancers are proud of themselves. They work hard to learn and perfect routines. So, when a performance is over and they are pleased with themselves and how they did in front of loved ones and strangers, that is very rewarding for Hannah. For Hannah, it is all about her student's pride, confidence and their love of dance.
As far as mistakes dancers make, Hannah says the biggest mistake she sees her dancers make is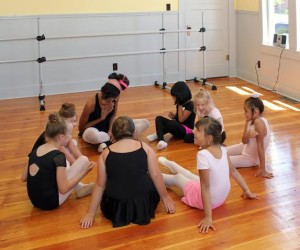 over thinking their steps and, as a result, though they may be dancing technically correct, they fail to put emotion into their movements. She encourages them to dance more from the heart.
Hannah M. Dance With Me studio celebrated its first anniversary on June 9 of this year, so she has some students that are beginning their second year. She wants to see them learn harder moves and master more intricate choreography. She also wants to continue to provide quality instruction to new students. Whether they have a season under their belts or are just starting out, she looks forward to watching all of her dancers grow.
Hannah says that she has loved dance since she was a child and had the opportunity to learn to dance at a local studio. That studio has since closed, so those in Tucumcari who wanted to learn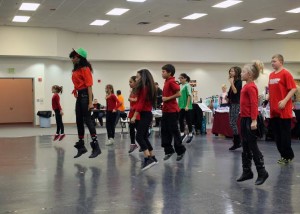 dance didn't have good options. Also, Hannah says that she is shy and dancing helped her come out.
If you would like more information about Hannah M. Dance With Me, visit their website at www.tucumcaridance.com, call them at 575-403-7286 or email them at tucumcaridance@gmail.com. You can also like them on Facebook.  of her shell as a child. She is 21 now and she still benefits from the confidence that dancing gives her. Since Hannah wanted to share her love of dance with others the way her teacher, Millicent Butler, had shared it with her and she wanted to share the benefits that dance provided her, she thought the obvious thing to do was to open Hannah M. Dance With Me.
Please post a comment if you have had any experience with Hannah Mericle of Hannah M. Dance With Me.
Written By Cyndi Marziani
Owner
BDancewear.com