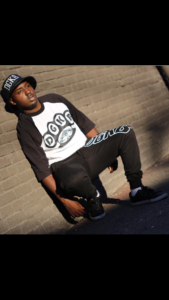 Marlin Million describes himself as being Rich in life. In addition to being inspirational, he says that he is brilliant and a star! According to Marlin, he just started dancing as a kid basically learning by watching music videos of his favorite artists. He was self-taught with no formal training. Once he saw that he had the ability to teach himself, he realized that he could teach other people. He started out teaching the youth and moving on to cheer and dance teams. He then realized that dance and choreographing came naturally for him.
He moved to Los Angeles with $25 and a dream. He stayed with a few friends and auditioned for So You Think You Can Dance and made it all the way through. That experience convinced him that even though he only had $25, he needed to take the chance. So, he stayed in Los Angeles.
Marlin wants dancers or consumers to feel the music and dance in their bodies and souls when he teaches them. He believes that dancing does not come naturally for everyone so he wants them to let go and just feel like they can do his moves.
Marlin organized a Flashmob at the grand opening of Drakes OVO store. He and 12 dancers performed and there were over 10,000 people in attendance. He said it was a great experience. Anybody interested can view it on Vimeo @marlin millions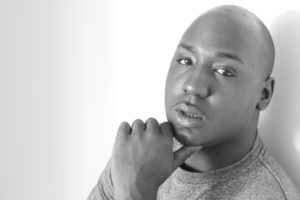 He found it hard to define his most exciting job as a choreographer but ultimately chose the time worked with the wife of Hall of Famer Tony Gwynn, Alicia Gwynn. He found her to be awesome and in his eyes, she is America's mother. She is now doing music and has welcomed Marlin into her home. He has been working with her and her dancers. In his opinion, to be associated with that family and be able to express his moves through her is amazing.
Marlin stated that what inspires him and his choreography are the movements we do every day. In his view, a lot of choreographers are technical with their movement. He came from a street background, so he looks to the things around him for inspiration. He explains that because he gives out so much of his energy as a teacher, he does lose inspiration and sometimes he just does not have any inspiration left to give.
He advises aspiring choreographers to just be themselves. He explains that there is only one of them and that is their power.