Tempe Dance Academy in Tempe, Arizona, is one of our Top 50 Dance Studios in the United States. Holly Manville-Cook, an instructor and daughter of the owner/director of Tempe Dance, believes their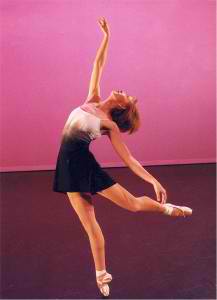 studio stands out because it is known for its strong technique and versatility. The dancers train many, many hours in ballet, and their jazz has a strong ballet/technical emphasis. They also tend to compete in many styles in the different genres and every choreographer adds a different twist. The choreography is always executing the dancer's strong technique through the movement.
She feels their studio is one of the best in the nation because they recognize that a dancer needs a strong technical background that's always showing its roots when presenting. She says their dancers are very strong athletically and have a strong acrobatic background, which makes the leaps and turns seem effortless. The great thing with this is they can incorporate many unique skills in the dances that most other people cannot do or have not seen. This makes them stand out a little more because it just makes it different than everything else out there. She doesn't like to use the word "better," because there are many groups that are awesome at what they do. She feels they are different and execute things in a unique, exciting fashion that most cannot do, therefore setting their group apart by staying true to who they are.
Holly says she has had many proud moments throughout her years of teaching. She says winning big awards is awesome and exciting but she thinks seeing her students go on to pursue their dreams is great. She has had many students that have gone off to Broadway, Ballet/ modern/ jazz companies, models, actresses, choreographers, Cirque de Soleil shows, Vegas shows and teaching. In fact, as we speak, she has a dancer in the top 16 of SYTYCD. She was just praised on the last episode about her great technique. Mary Murphy stated that it shows in her dancing. This was such an honor for Holly to hear and made her so proud for Bridget. When kids are awarded college scholarships through NYCDA to follow their dreams and get to pursue dance in prestigious colleges, it is beyond amazing to Holly. But, she thinks the fondest times are the smiles and love the kids show her through appreciation and the joy she sees in their faces after they finish a dance and feel very good about themselves. Another example is when she sees the dancers leave their insecurities and problems behind them and they kill it on the dance floor, reaching a new level for themselves. That's what really makes her proud!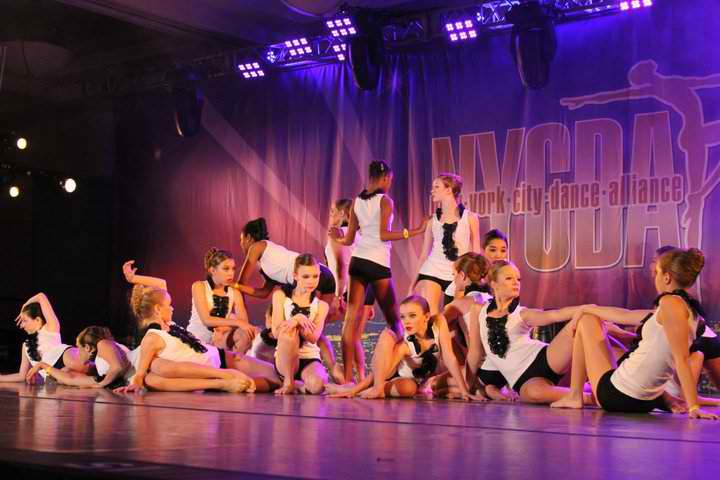 The biggest mistakes she sees dancers make when performing are not finishing movement all the way off the stage, looking down while dancing and losing stage presence when attempting something harder. She sees it mostly with a lack of turnout. Many elements that should be done in a turned out position are often done parallel, which just emphasizes more ballet training is needed. Another big mistake she sees is a lack of engaging their abdominals and keeping their rib cages closed. Many times the really flexible dancers have a really swayed back because of all the limber back skills they do, which then, in turn, makes the back arch and abdominals are not engaged. She believes that to fix this, the dancer needs to be aware of how to stand and hold their posture while dancing during class. The dancer should continue working on the core and abdominal strength through Ballet and Pilates, concentrating on not flaring the ribs and lifting up through the spine to showcase a correct posture. Fixing this will help with their turns and other skills and help avoiding injuries down the road.
Holly believes the "must have" dancewear items every dancer needs always include a pair of pink tights and black or colored leotard for the ladies. For the guys, they need black tights and a dance belt. Every shoe needs to be in the dancer's dance bags, including pointe, tap and Laduca character shoes. Also, there should be a couple pairs of socks, sports bra and tight booty shorts or leggings . She thinks her whole studio could be lulu lemon walking advertisements. It seems to be the most popular top item for dance.
Her goals for this year is to keep training in all the styles, improve on their individual goals and make this year's group even better and stronger than before. She will also strive to keep the passion alive, stay positive and keep loving friendships strong, always reaching to become better and never settling. Most important is to stay humble!
The studio was actually started by her mother, Wanda Manville. She began teaching out of her backyard when she was 18 and began Tempe Dance Academy before Holly was even born. Holly and her sisters were later brought into it. It's a family business which goes back over 50 years. Holly danced and trained there and then came back and now runs all the competition companies. Her mother still has a huge part in the studio, where she puts on The Spirit of Christmas show, which is a big hit. The studio has over 100 dancers and a 25-year history. Holly was very blessed with her knowledge and guidance to now be able to do what she loves.
Holly believes hard work and technique pay off. Her dancers just came back from nationals with NYCDA (which was their 20th anniversary ) and captured the Senior Male Outstanding Dancer national title and they took the overall Senior Critics Choice award. This was the biggest nationals she has seen and probably the strongest talent she has seen in all the years.
She also believes it is important to have a good relationship with other studios in the area. There was a time when Holly hated going to competitions locally because there was so much tension and lack of support between the other teams. She loved going to other states because everyone was so friendly. Locally, she felt there was too much hostility. She made an effort to reach out to the other studios. Recently, things have been changing and the studios have started changing and supporting one another. However, it is easy to have bad feelings when a dancer quits and goes to another studio so it is important to recognize there are many reasons for why the dancer might have changed studios. Sometimes it is just a matter of personalities. No matter what the reason, she believes it is important to remain a good, positive influence. Holly believes they all have the same goal for their dancers and it is important to remain a good positive influence. They all want to share their love of dance with their students and sometimes it just takes being reminded. It has to start with the teachers first being kind,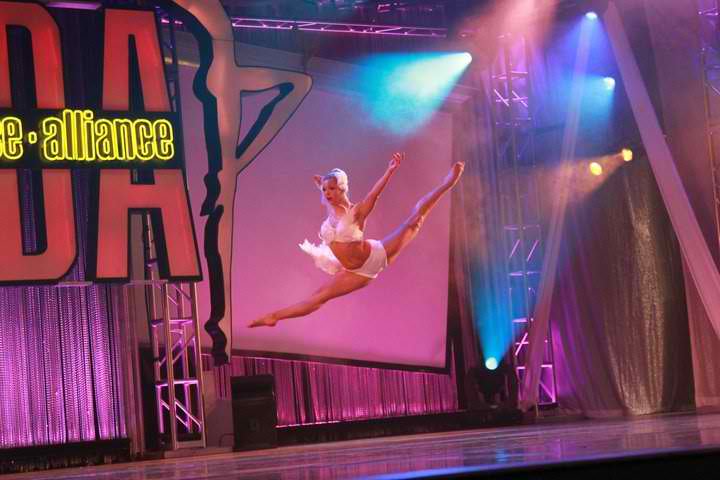 then the students will follow and finally the parents. It is so much nicer and enjoyable competing when you have friendships.
Holly has had many kids switch over to Tempe Ballet, basically wanting more technique or just wanting a different environment. It is important to not solicit dancers from other studios. She believes that is just wrong. A dancer should come through your doors or call. Holly will always leave her door open just because she teaches, and she believes it is her job to help the dancer be the best they can be and show them the passion of dance. It is important to be upfront with the other studio so there is no thought that there is any sneakiness happening. Most of the time she will talk about it with the other teacher so they know what is happening. She believes it is important for the studio to stay in good standing with the dancer because sometimes they will come back. They just needed a change. So leaving your door always open is something she always does. Getting angry or revengeful doesn't help anyone in the situation. She has kids that didn't work out well with other studios and are completely great in hers. It can also happen in reverse. There is a fit for everyone and you need to realize that some dancers may not be right for what you offer and vise versa. Her biggest advice is to keep communication open with one another. It is so important to keep your sanity and stay well respected.
Holly advises everyone to be humble and stick to who you are. Don't try and conform to what you see others doing. Be true and be you!
Please post a comment if you have had any experience with Tempe Dance Academy.
If you want to know more about Tempe Dance, check them out at http://www.tempedance.com or contact them by email at tempedance@aol.com.
Owner