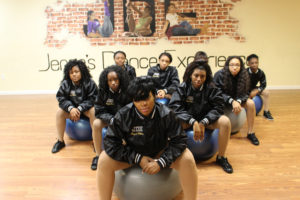 Jenae Duncan, Owner and Creative Director of Jenae's Dance Experience (JDE) in Conyers, Georgia, describes her studio as being focused on professional and affordable technical training from 3 year old beginners to 18+ year old advanced dancers.  They test on terminology and teach Traditional Ballet, Tap, Jazz, West African (accompanied by live drummers), Hip Hop, Pointe and Beginners Tumbling and Competition Team Training.
In Jenae's opinion, what separates their dance studio from other dance studios are the classes they offer and the w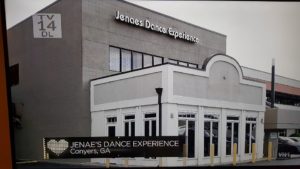 ay their studio is structured.
Jenae's proudest moment coaching was surprising their students with their brand new 4,125 sq foot studio space.  JDE started at the Boys and Girls club, moved into Jenae's basement, back to the Boys and Girls club and is now filled to capacity in a studio with 3 different rooms.  They've gone from no mirrors to ceiling to floor wall to wall mirrors, from carpet to wood floors, from w
all support to free standing Ballet Bars. They have lockers, a parent lounge, TV's in every room for dancer reviews and playbacks, chalk board wall sections in every room for terminology and notes! It is an amazing feeling for Jenae.
The biggest mistake Jenae has seen dancers make today is putting themselves in a box! She believes that if you want to be the best, you must mimic the best and then do more! The fad dances are cute but they will not get you a professional gig. She always tells her students to "Show up and be the What do need dancer, not the, well . . . I'm really good at . . ." dancer.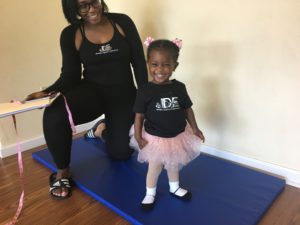 JDE is creating a non profit to help address the elephant in the room which is childhood obesity.  The millennials are electronic professionals and that is taking them away from activities they need to sustain life and mature properly.
Jenae has been dancing for 22 years and she says she could not imagine doing anything else.  At age 18, she broke into the dance industry booking videos, tours and some print work. However, sh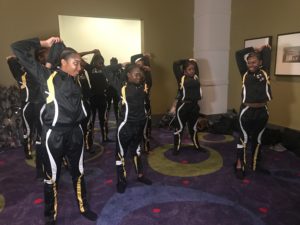 e quickly learned the industry was not for her.  Teaching children filled her heart the way nothing else did. She loves the stage. However, she loves building stars for the stage even more.
In addition to their dance program, JED offers an acting program The Journey in Acting. They also have two Competition Teams – one junior team. and one senior team – that have been in firstt place every year! "Bigger and better" is the goal from our Tiny Tot dancers to our Company membe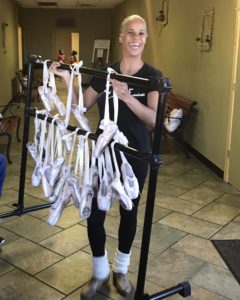 rs. At Jenae's, they believe in raising the whole child. They give scholarships for straight A's and perfect attendance and offer workshops by industry level instructors and believe in TECHNIQUE BASED TRAINING.
If you would like more information about Jenae's Dance Experience, visit their website at www.jenaesdanceexperience.com,­ email them at ­­­­­ danceexperience@gmail.com or call them at 678-379-8983.  You can also "Like" them on Facebook (facebook.com/janaesdanceexperience), and follow them on Instagram (Instagaram: jenaesdanceexperience).
Anyone who has danced at Jenae's Dance Experience or with Jenae Duncan is invited to comment on our blog.
The biggest mistake Jenae has seen dancers make today is putting themselves in a box!