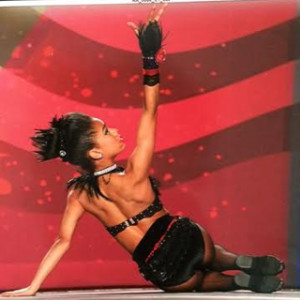 Jailyn Montgomery has been named BDancewear's Dancer of the Month for June. Jailyn describes herself as a blessed, passionate and hardworking dancer. She has loved to dance since she was nine years old. She also loves to sing and act. Before dance, she was in soccer and had a lot of school activities. Jailyn says that she absolutely loves her mom's tacos, ice cream and animals and absolutely hates animal cruelty. She is a straight "A" student and works very hard to always do her best. Jailyn loves her family, friends and, most of all, she loves God. Her hobbies are doing art and going outdoors, but the activity she loves most is dancing everyday with her friends.
She has always been very athletic. Her love for dance was ignited by watching Dance Moms. Jailyn and her sister used to practice the techniques they saw on Dance Moms and they would try to perform the tricks they saw the girls on the show execute. Jailyn said her mom eventually put both Jailyn and her sister in dance classes and Jailyn found that dance came very natural to her. According to Jailyn, today she could never imagine not having dance in her life and dance is a huge part of who she is.
Jailyn says she has so many happy moments in dance that it is hard to pick only one "happiest moment." Dancing for a Cure and less toxic treatment for children with cancer was a happy and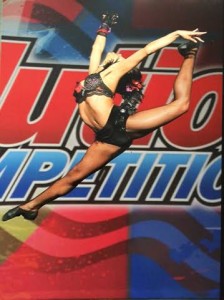 emotional moment for Jailyn. But, also, winning "Miss Teen Revolution 2015," and receiving "Power Pak" scholarships and invitations during dance competitions would have to be two of the happiest moments for her during her dance career, because it means that her dancing stood out to the judges while competing against other amazing dancers who Jailyn considered very deserving.
Something Jailyn has always wanted to do is travel the world. Another desire is to own her own dance studio. But, most importantly, she wants to help create peace in the world!
Jailyn absolutely loves both of the dancing briefs that her mom ordered for her from BDancewear! Her mom even ordered another pair for another dancer and they all came very quickly. She says that the burgundy briefs fit perfectly and really stood out on stage. Her mom created the costume for that solo and it won "Best Costume" award. The black velvet, high-wasted briefs completely made her costume look even better adding to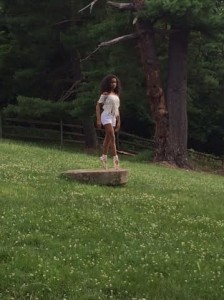 the evil spell-like look she needed. Her mom created that costume also with BDancewear's help! Jailyn hopes her mom always orders from BDancewear!
Her first goal for this year is to earn a full scholarship from "Power Pak." Her second goal is to win "first overall" and "Title" at Nationals this year. Jailyn's last goal is to somehow help bring change to the world where there is so much sorrow and suffering. She has been thinking a lot about how to be a part of that change.
Jailyn hopes to someday become a professional dancer and also hopes to get the opportunity to teach other children or dancers the various dance styles of dance She does even at her young age.
Jailyn has danced for Dance4aCure and it is a goal of hers to help end childhood Cancer. It's such a terrible disease and she believes we can all help end it.
Written By Cyndi Marziani
Owner
BDancewear.com