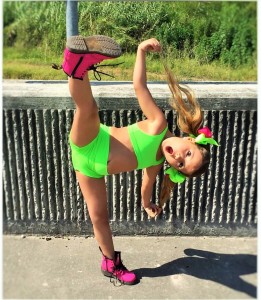 Our Dancer of the Week is Keleison Eubanks. Keleison has a passion for dance and fashion and describes herself as an accessory enthusiast. She says that you will always find her "rocking" an extravagant hair piece. "What can I say…I'm a little crazy, and always cracking jokes." Whether Keleison is training in a studio, or learning in a classroom, she always tries her best to do it with style and confidence. According to Keleison, she is very motivated and very determined.
Keleison's family says she has always loved to perform, even in her diaper days. Her sister is a dancer and Keleison has always looked up to her. Watching her sister dance inspired Keleison to want to try it!
She believes her happiest moment related to dance is probably when she received a Die Hard Dancer Scholarship from Denise Wall at NUVO last season. She still considers this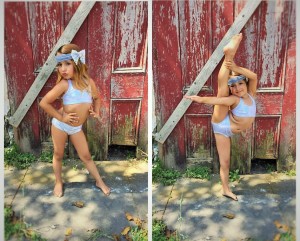 to be one of her biggest accomplishments. It was very inspiring and motivated her even more!
Regarding her future, Keleison has two goals. First, as a dancer, Keleison has always wanted to win a national title. Next, in her words, she is "sorta quirky," so maybe this sounds weird, but she has always wanted to open her own hotel. (She says, "It's weird, I know.")
Keleison says that her experience buying from Bailar Dancewear was A-M-A-Z-I-N-G! She
says she was very impressed with the impeccable quality of the dance wear she received! According to her, "It's seriously STUNNING! Everything is comfy, easy to dance in, and super fashionable! I wear my B Dance Wear very frequently, and it still looks brand new! Not enough good things to say about this incredible dance wear."
She says her goals for this year are to continue to train, and especially to improve her turns. Also, she plans to continue being an anti-bullying advocate and keep growing the "Love No Hate" campaign.
Keleison hopes that dance one day takes her to the professional dance world. She would love to be on Broadway or even in movies.
Please post a comment if you have had any experience with Keleison Eubanks.
Owner