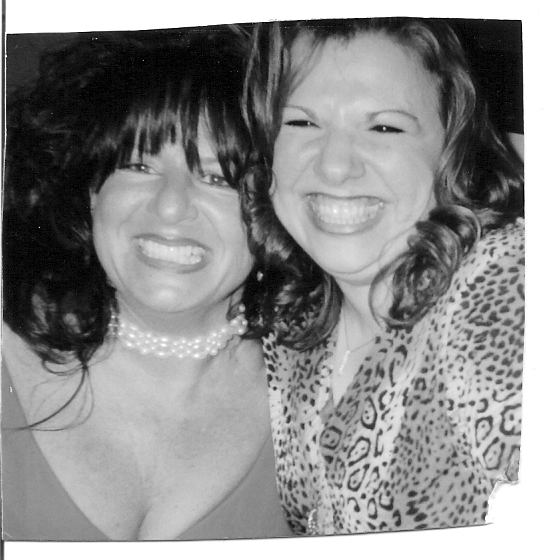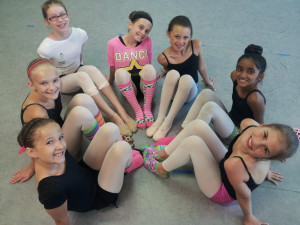 Le Danse Studio in Wayne, New Jersey, is a contemporary studio for professional dance instruction with a great neighborhood feel. It has two directors, Diane Raimo and Patty De Dio. For this article, we interviewed Patty De Dio.
Le Danse is a great mix of being both a competitive and recreational neighborhood dance studio. Their directors and staff work with all ages and levels to ensure a positive experience for both the serious competitive dancer and the dancers who only want to learn to dance without the competition and to have fun while learning.
Their directors' proudest moment is when they watched their dancers audition, make the cuts and then perform in the Rockette and Joffrey Summer Intensives.
One of the biggest mistakes that Patty sees dancers make is that not enough young dancers want to take ballet classes. They prefer Jazz, Contemporary, Lyrical or Tap classes, but all technique stems from ballet class. It is the most important weekly class to take. Also, young competition dancers want to learn "competition tricks" and while that is fun and Le Danse does include "tricks" in their competition routines, Le Danse tries to focus more on choreography and technique that will inspire and focus on the story telling and transitions in order to have an end result that is visually creative, exciting and gives the dancer an opportunity to share a part of themselves in the process.
Le Danse's goals are to encourage and inspire all of their dancers to enjoy the process. So many times, especially in the day-to-day classes, dancers and teachers focus more on the "end result" (competitions and performances). They don't always focus on the journey they are taking and how much they are improving. A main goal of Le Danse's for this year is to find that balance.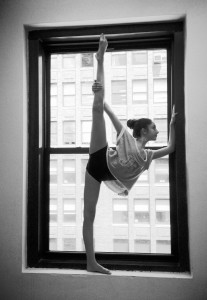 Patty and Diane Raimo, the directors, believe they have been given a great gift by their many teachers and they want to pay it forward. As a result, they created a studio of their own. It was a great opportunity to share their passion and love for dance, choreography, costume design and teaching. Patty and Diane began taking classes together as young dancers. Eventually they began assisting their teachers, and then began competing, then performing and finally teaching. Opening their own studio was the next natural step.  They met in dance class 40 years ago and they have shared a long friendship as well as being business partners.
Le Danse is celebrating 30 years of dance this season and they are proud of their student's many accomplishments over those 30 years. The studio has taught several generations of students and many of their dance moms and adults are former students who now bring their children in for classes. They have also seen many of their students go on to professional careers in dance. Several are teaching in New York City and several are in both the Joffrey Ballet and Jazz Contemporary Pre-Professional programs, The Rockette Summer Intensives, TV and film. Le Danse was recently awarded the Readers Choice Award for "Best Dance Studio in Wayne, New Jersey." Le Danse Director Diane Raimo's daughter, Gianna Raimo, and staff member, Stephanie Isaacson have been a part of the Rockette and the Joffrey Summer Intensives for the past three seasons and Gianna is currently featured in three of the video interviews on the Rockette Summer Series on You Tube. Also, Le Danse was featured in the Wayne Magazine Holiday 2013 issue. Congratulations are in order for Gianna, Miss Stephanie and Miss Sarina on another exciting summer at The Rockette Summer Intensive 2014.
Le Danse offers classes in Ballet, Pointe, Tap, Jazz, Contemporary, Lyrical, Musical Theatre and Hip Hop for beginner through advanced levels for all ages.  They have specialty Preschool programs for 2-1/2 – 3 year olds and Children's Workshops for 5-6 year olds.  They also offer courses for adults and they are the originators of their annual Father/Daughter and Mother/Daughter production numbers. Le Danse is a neighborhood studio where friendships form and last a lifetime. If you live near Wayne, New Jersey, come and join their Le Danse family!
Please post a comment if you have had any experience with Le Danse Studio or Diane Raimo and Patty De Dio.
If you would like to know more about Le Danse, visit their website at http://www.ledansestudio.com. You could also contact them by phone at (973) 305-8401 or email them at ledanse@optimum.net
Owner