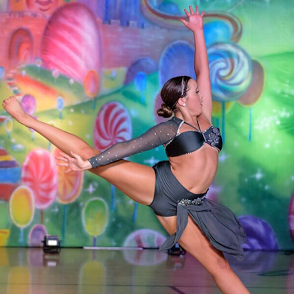 Our March Dancer of the Month is a local girl! Lilly Firmin is 15 years old, a freshman at Valencia High School in Valencia, California, and has been dancing for 12 years. Although she is just a freshman, she is a part of the Valencia Varsity Dance Team! She trains in all genres of dance at Studio 1. Her favorite styles are lyrical and contemporary. When Lilly is not dancing, she loves to hang out with friends, watch Netflix, go to the beach, shop, and walk her Frenchies (French Bulldogs), Louie and Lola.
Lilly started dancing when she was 3 years old in a tap ballet class. She joined the class to meet new friends because they had just moved to the community from Agoura Hills. She loved it from the moment she began and has been dancing ever since. What started out as a fun hobby with friends has become something she cannot live without. According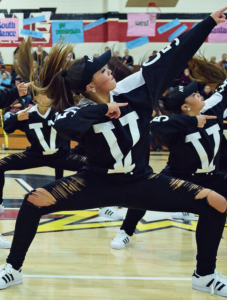 to Lilly, it is a way for her to show her emotions through movement and is a great outlet for her.
She says her happiest moment related to dance was making the high school dance team. It was something she had been working hard for through the years. She is so happy to be a part of such a competitive, amazing team. Scoring second overall with her solo in one of their competitions stands out as very amazing moment for her. They have just performed their two final shows of the year and had a blast.
Lilly says has always wanted to dance onstage with top choreographers such as Travis Wall. The way she is going, that just might happen. She says that buying from BDancewear has been amazing. In her opinion, their color selection is incredible and she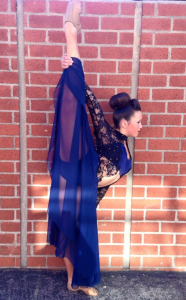 can find the right match for anything. According to her, they take the stress out of putting together costumes and their pieces look great onstage and off.
Lilly's goals for this year are to keep her straight As so that hopefully she can attend Chapman University in Orange County when she graduates and be a part of their dance team. This season she wants to continue to be a part of all the teams at Valencia. She hopes to keep dancing for the rest of her life, even if it is not competitively. It is such a great workout and really promotes overall wellness. It seems like Lilly has quite a future in dance!