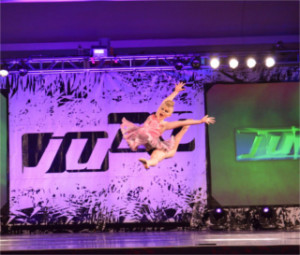 BDancewear's Dancer of the Month for March, 2015, is Remy Thompson. Remy is 14 years old and has been dancing since she was three. Not only is she an accomplished dancer, she is also an Honor Roll Student. She has received all A's in honors classes at Robert E. Lee High School!
Remy started dancing at the age of three in a recreational program and has been dancing ever since. For the last eight years she has been dancing competitively at Strictly Rhythm. Remy has won many first place, high scores and titles at competitions. Her recent "happiest moment" dancing was on March 14, 2015 when she won the title of Miss Teen Believe at the Believe competition.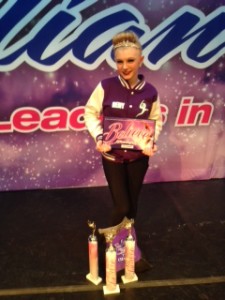 She found the booty shorts she bought from BDancewear to be very comfortable and pretty. She bought a pair of pink booty shorts and a pair of black booty shorts. She uses the pink booty shorts with one of her costumes and uses the black booty shorts for daily rehearsals at Strictly Rhythm. She says that "their customer service is beyond exemplary!!"
Remy's goal for this year is to perform her absolute best whether she wins or not!!  She hopes to attend Pace University in New York. She has always wanted to dance in a movie like Annie and possibly dance on Broadway.
Remy would love to thank her wonderful dance teachers at Strictly Rhythm – Ms. Kolbie, Miss Shauna, and Miss Liz – for their fabulous choreography and fun dance experiences.