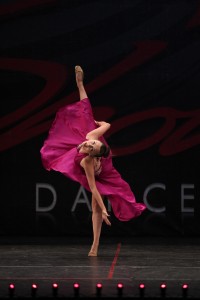 Our Dancer of the Week is Molly Longchamps. Molly describes herself as a dancer. She says that it is the only way she describe herself because if she did not dance, she would be a completely different person. She says, "Dance is in every breath I take." Molly is very dedicated to what she does!
When she was about three years old, her mother signed her up for a ballet class. She has loved dancing ever since that time. Her favorite styles are Lyrical, Contemporary and Pointe Ballet.
Molly's happiest moments related to dance has to be performing with her team mates. They are like her family and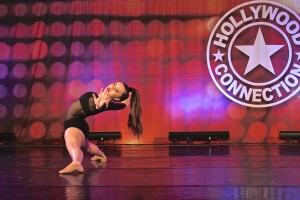 sharing special moments with them on stage is just unbelievable for her. She also likes to perform her solos at competitions as this allows her to give it all that she is. At the end, she knows that whatever the outcome, it is what she enjoys, what she loves most, to dance!
Molly has always wanted to have a professional dance photo shoot. It just seems so cool and the photos always turn out "so good."
According to Molly, her experience with BDancewear has been very good. Her solo costume last year was an unusual violet/purple color. But, BDancewear had the perfect matching shorts to go under her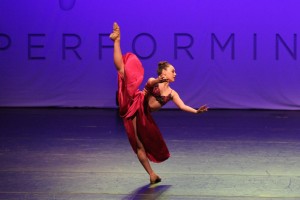 costume. This year's solo costume will again have BDancewear shorts underneath it as BDancewear is the only one who carries the cream color she needs! "I only have positive things to say about you guys!"
Molly's goal for this year is to mature more in the way she moves for dance. She wants to explore more moves with which she is not familiar.
For her future in dance, she hopes dance takes her into college and then into a career. She would defiantly like to pursue dance as a career.
Please post a comment if you have had any experience with Molly Longchamps.
Owner