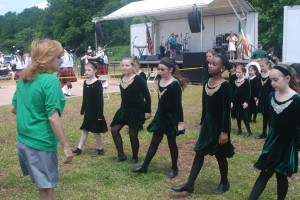 Mrs. Rosemary's Dance Studio ("MRDS") is a non-competitive school that gives their students plenty of performing experience without a competitive or negative edge. We spoke with Luanne Sorrentino, a Co-Owner of MRDS. She told us that they build self-esteem AND produce great polished dancers. MRDS separates their classes by age and level. It is a family run studio that strives to provide a safe, nurturing and loving environment while focusing on technique, terminology and discipline.
Luanne believes their school is separated from other schools by their passion and professionalism. They love sharing their beautiful world of dance with their students and watching them grow into strong confident teens and young adults. Their students seem to never move on but stay well into their 20's and return later with their own children. It's a friendly, loving environment that is run professionally. They are very organized and established. This is their 56th year!
As far as a proudest moment while coaching, there are just too many to list. It is not always the big things like their kids getting into shows, performing arts high schools, college scholarships, tours etc. It is the everyday moments of which they are most proud. Seeing a student become secure with themselves and take a risk in class, or having a shy student come out of their shell. Watching our students being good to one another and striving to be better, not just in dancing school but in the real world, too. Those are their proudest moments.
One of the biggest mistakes she sees a dancer make is not applying corrections. You have to be a sponge and take it all in. A student should apply every correction or detail a teacher gives. Take it as a compliment. The teacher believes in you if they are giving critique. She knows you CAN do it. That's the only way to grow.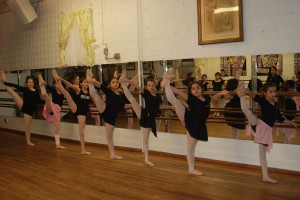 Luanne's goals this year for MRDS is to continue with what they are doing but do it even better! She and her sisters love what they do and are continuing with their mom's legacy. They miss her dearly and if they can be a little more like Mrs. Rosemary every day, the world would be a better place.
The school was actually started by, and named after, Luanne's mother, Mrs. Rosemary 56 years ago. .The reason for starting the school was two-fold. She was just 19 years old and newly married. She wanted to teach the neighborhood children to dance ands she also needed an income.
Luanne said that one of the things she would like people to know is how proud she and her sisters  are to do what they do and how wonderful their mom was. Those who knew her loved her and were touched by her. Here's a little background:
In 1959 "Mrs. Rosemary" Cappozalo, better known as "Mrs. Rosemary" began teaching dance to the children of South Beach. She was raised in Midland Beach, attended St. Louis Academy High School and the Julliard School. She was a lifetime member of The Dance Educators of America and has spent her career teaching and lecturing thousands of dance students and educators.
Mrs. Rosemary's New Dorp Dance Studio, is one of the leading studios along the east coast. A professional dance school from where many students pursue careers in dance, with continuing education at performing arts high schools and scholarships for college. Many have gone on to work in professional ballet companies, Broadway shows, Cruise Ships, National Tours and six students became Radio City Music Hall Rockettes.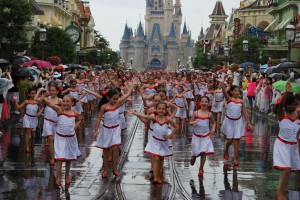 Mrs. Rosemary donated her life savings to "save" the St. George Theatre. With the help of her daughters, she found a way to share with the community the rich history which had been decaying behind padlocked doors. Since the opening in June 2004, over 600,000 guests have visited the St. George Theatre for a show, a tour, or a special event. Today the theatre serves as a celebrated, not-for-profit, cultural and performing arts center which hosts a myriad of activities. Mrs. Rosemary had the vision and the dream and her daughters have continued in her footsteps They are passionate about keeping their mom's dream alive. It's not just about putting on a great show every weekend. It's about the tens of thousands of seniors and underprivileged families that have come to see a show thru the theatre's "Night of Theatre" program. The 10,000 school children that come running off the yellow school buses each year to see a show thru their educational series, and the 80 underprivileged children they teach every August during the theatre's summer outreach program. That is what Mrs. Rosemary envisioned….a theatre for her community and, of course, bringing the best of entertainment to Staten Island. The re-opening of the theatre has given a major boost to the revitalization efforts of the St. George community.
Mrs. Rosemary has received numerous awards during her 50 years in business. She was recognized by the American Cancer Society for teaching therapeutic ballet classes at the Nalitt Institute for women recovering from breast cancer. She was honored with the Woman in History Award, the Mayor's Small Business Leader Award, the World of Women, Eger Nursing Home, St. John Villa Academy, Deborah Heart League, and in 2007 she was named Staten Island Advance's Woman  of Achievement.
Mrs. Rosemary passed away June 28, 2009 after a ten month battle with cancer. She will be remembered for teaching her "darlings" for 50 years and saving the St. George Theatre. Mrs. Rosemary was a giving and caring person ~ a great mother, grandmother, friend, businesswoman, teacher, mentor, and icon in the community! Her legacy will live on thru her three daughters who share her passion.
Please post a comment if you have had any experience with Mrs. Rosemary's Dance Studio or Luanne Sorrentino.
If you would like to learn more about Mrs. Rosemary's Dance Studio, check them out on their website at http://www.mrsrosemarys.com. You could also contact them at 718-979-1900/
Owner