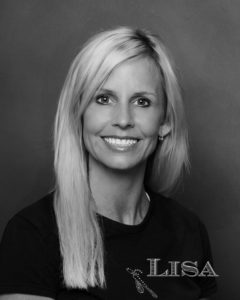 Lisa Schmiedeke, Owner, Director and Teacher of Ms. Lisa's Dance Studio in Tampa, Florida, says that when a little girl walks into Ms. Lisa's Dance Studio they seem to shine.  They will twirl with excitement as their imaginations and creativity come alive.  The teachers encourage their dancers while teaching them a strong technique. They offer all genre of dance at Ms. Lisa's.
In Lisa's opinion, their dance studio is unique among other dance studios for a number of reasons. At her studio, dancers start at 18 months of age with their Baby Ballerina classes and go up to high school students.  They are a family run business.  They strive to work on building each individual's confidence while the student is learning strong ballet technique.  They want their studio to be a place where lasting friendships grow and develop.  Some of Lisa's dancers have been with her for over 13 years and have told her their dance friends are their best friends.  They have both recreational and competitive dance teams.  In today's society, young girls are often bullied and feel so much pressure amongst their peers.  At Ms. Lisa's, they want their studio to be a place where their students can unwind and be themselves – a home away from home!
Lisa's proudest moments coaching occur when she sees the girls that she started teaching when they were only two years old dancing on pointe in their production of the  Nutcracker.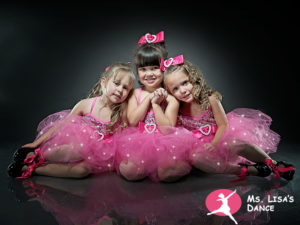 One of the biggest mistakes that Lisa has seen dancers make is not picking up choreography correctly. She has her students count out their movements in eight counts. She also has them videotape their movements so they can review them later.  Lisa loves to have her students do improv to feel the music. She tells them not to do tricks, but move freely. She believes that expression is also very difficult for students to grasp.
Lisa's goal was to have 425 students. She currently is at 450! According to Lisa, she has always been the "go to" studio for babies and younger children. She would like people to know they have older students and very talented teachers with dance degrees and high levels of training.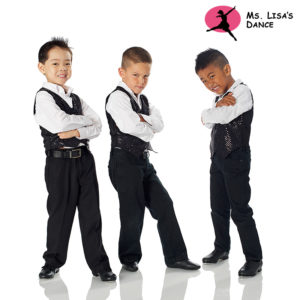 Someday Lisa would like to put on one-day conferences for other studio owners to share her 18 month to 3 year old program, summer camp ideas, and birthday party ideas.  She is hoping to have two of her staff members join her in this venture.
Lisa studied dance and danced throughout college.  After receiving her Bachelor Degree, she went on to complete a Masters degree in Education with an emphasis in research. She was a school teacher for 15 years but was always teaching dance, too.  She was going into the local pre-schools teaching dance and teaching dance in elementary schools and Boys and Girls clubs. One day, she was driving down the street and she saw a for rent sign on a small building. She immediately felt excitement thinking of having a dance studio of her own for dancers to attend. After going home and praying about it, she was never so sure that she was meant to share her passion with others by opening a studio of her own. After one year, she was asked to leave that location because she had grown too big. She had too many students for the capacity of the building and the available parking. That is when she branched out to her current location.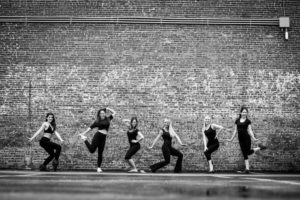 Lisa tries to keep her teachers motivated and takes the top teachers with her during the summer for training to enhance their knowledge and skills.  Her favorite training programs are the Rhee Gold trainings in Arizona, the dance teacher summit or Broadway Dace Dancer in New York.
If you would like more information about Ms. Lisa's Dance Studio, visit their website at www.mslisasdancestudio.com, email them at mslisasdancestudio@gmail.com, or call them at (813) 253-5472. You can also "Like" them on Facebook.
Anyone who has danced at Ms. Lisa's Dance Studio is invited to comment on their blog.
One of the biggest mistakes  . . .  dancers make is not picking up choreography correctly.