Dancers need a loving place to grow into artists, and a safe place they can come to where they feel at home and where everyone shows respect and care for each other.
Newport Dance Theatre in Costa Mesa, California, is intertwined with, and located in the same facility as, Newport Dance and Fitness. They interviewed Kimberly Davis, the Owner and Director of Newport Dance Theater and Co-Owner, with Bristin Andreae, of Newport Dance and Fitness.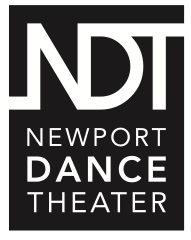 The dance studio was started by Kim's mother in 2005 and is still family owned and operated. Most of their dance teachers have, or are in the process of receiving, college degrees in dance or have been teaching dance for over 15 years. Their studio offers classes for adults and children starting at 18 months old. Their wide variety of dance classes includes; ballet, jazz, hip hop, tap, tumbling, lyrical, and contemporary. Their classes appeal to children of all ages and levels. Whether they are recreational dancers looking to take a weekly class for fun or more dance-focused and striving to be a part of their dance competition team, they have a place and a class for everyone.
Their focus is on teaching the highest level of dance technique, while creating a nurturing and respectful classroom environment. Their studio is a place of life-long friendship, encouragement, hard work and artistry. The philosophy is that they keep the dancers in a positive mind-set, encourage them to grow together as artists, be respectful, and serve as role models to those around them. Dance is their passion… and a creative, physical, and fun outlet for all ages.
In Kim's opinion, it is their positivity, encouragement, and a true family atmosphere that separates them from other studios. Dancers need a loving place to grow into artists, and a safe place they can come to where they feel at home and where everyone shows respect and care for each other. Whether they are tiny dancers or on competition team, they are all learning and evolving together.
Kim's proudest moments are when she sees true passion in class and on stage. It is that fire behind a dancer's eyes that lights up a room when they perform or dance. When she sees it, she feels proud to ignite those feelings in another dancer because she knows how euphoric a moment it is. She is also proud when she sees dancers mentoring each other, and helping each other with choreography, steps or timing. They live in such a competitive world, and finding those moments of true care and friendship for one another is a beautiful thing. They are the true meaning of living.
Kim believes that the biggest mistake any dancer could make is to have a negative attitude. She has never seen any dancer truly succeed that was cutting themselves or others down. There is ALWAYS something to learn from another dancer or teacher.
Her goal for this year is to expand their adult dance and fitness business and promote their new classes. Newport Dance and Fitness is the newest, exciting addition to their studio. At Newport Dance and Fitness, children can either be participating in a dance class or play in their kids club while their parents work out. It is a wonderful, family friendly environment for everyone.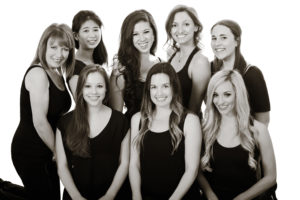 Other goals they have are to be more diligent about posting videos and photos on social media so people are able to see what they do at their studio if they have never been at the studio before. She would also like to be able to have their dancers perform in, and participate in, more community events. Their next one they are performing at is the Children's Fesitval at South Coast Plaza in September. It is so great to give back and to see the dancers on stage. Fun for everyone!
Kim took over the business from her mom. She had never really thought about owning her own studio, but she is so grateful she does. She gets to watch her own kids enjoy dancing and interacting with all of their friends and family at their "home away from home." It is truly a gift. She is so happy that she gets to share her passion with her students every day. She could not imagine any other career.
Kim, as a founder, grew up dancing in Orange County and is happy to be here continuing her dance lineage in the same city.
Newport Dance Theater is a one-stop dance and fitness complex for all! They know their clients will enjoy the perks of their business as they do, and they aim to make daily exercise, a healthy lifestyle, and dance activities just that much easier for them to attain.
Kim and her staff enjoy being at the studio, meeting new friends, and participating in this awesome community they grew up in. They look forward to continue to make new connections in Orange County and promote positive, healthy, fun living to everyone who comes to their studio.
At Newport Dance, not only do they teach both Dance and Fitness, they also emphasize communication, relationships, values, teamwork and accountability.
They are proud to share their values of teamwork, respect, integrity, quality and responsibility. They carry their values as Owners, to teachers and relate to all of their clients, both young and old
If you would like more information about Newport Dance Theater or Newport Dance and Fitness, visit their website at www.newportdancetheater.com­ or call them at ­ (949) 646-4234.  You can also "Like" them on Facebook.
Anyone who has danced at Newport Dance Theater or Newport Dance and Fitness, with Kimberly Davis or with any of the other instructors at Newport Dance, is invited to comment on our blog.