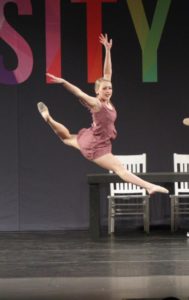 Emma Miller lives in St. Louis, Missouri. She describes herself as a kind, fun loving person who enjoys performing, family and friends. Emma started dancing just like any other little girl at the age of three but then began competing at the age of 7. She then started to take dance to the next level and found that she loved it even more.
Dance is Emma's life. She dances competitively in addition to dancing classes and performing in a Musical Theater Teen Troupe in St. Louis.
Emma is entering her senior year in high school. In college, she plans on studying musical theater with an emphasis on dance performance. Her dream would be to dance on a Broadway stage someday!
According to Emma, her happiest moments related to dance would have to be all the times she was privileged to dance on the St. Louis Muny stage especially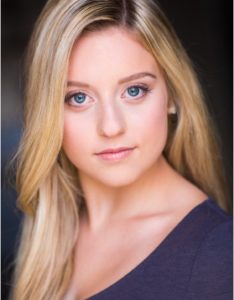 because it is amazing to dance in front of a crowd of thousands of people.
Emma has always wanted to travel to Europe since she has never been there and it seems very happy there.
Emma says that her experience buying from B Dancewear was great! Their dancewear is the base to many of Emma's dance costumes and (more…)