Raelee loves to laugh and is usually cheerful. She tries to be kind and be a good friend to everyone. She loves dancing and enjoys drawing on her free time or while hanging out with her friends.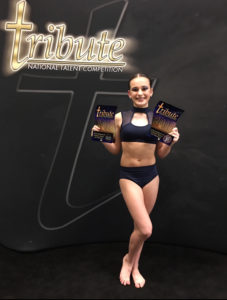 She got started in dancing when her mom signed her up for a dance class when she was just two and a half years old. She had no idea what she was doing but she has loved performing on stage ever since. Her happiest moment in dancing was when she placed 2nd runner up last summer 2018 at DanZa Nationals in Charleston, South Carolina. She also shared that her experience with B Dancewear has been great. "The sizing chart is on "pointe" and shipment is too. The B Dancewear site also has been a great tool for tips and advice on embezzlement for costumes.", she added.
Aside from dancing, Raelee has always wanted to try scuba diving, especially since she lives in the Sunshine State and they are surrounded by beautiful water.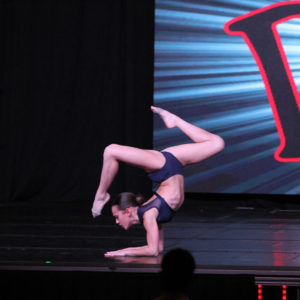 Her goal for this year is to continue to get all A's in school and to win StarZ in the DanZa Nationals summer 2019 in Chicago. She's also striving to become more flexible in her hamstrings.
Raelee hopes that dance continues to be in her heart throughout her life and to one day take dance classes while she's in college or even teaches classes after graduating college.