Debbi Gould is the Director, Teacher and a Dancer at the Sally Gould Dance Center in Billerica,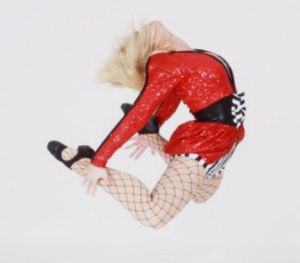 Massachusetts. Debbi describes Sally Gould Dance Center as committed, passionate, vibrant and edgy with a fun family atmosphere.
She believes that they are recognized for their unique choreography and style and, in her opinion, that is what separates them from other studios. They are very committed to all of their dancers and their growth whether they are taking classes for fun, or a serious dancer taking up to 15-20 hours of instruction a week. Because they are surrounded by a loving environment on their dance journey to reach their potentials and goals, most of their Pre-School dancers continue with them until they leave for college.
They have many competitive dancers that have danced professionally or stayed at the Sally Gould Dance Center to become faculty members, as well as students who have moved and opened their own successful dance studios in the New England area. What Debbi thinks what separates them from other dance studios is the fact that they have many older college students and adults taking multiple classes and styles. This is not typical in the suburbs.
Debbi says her proudest moment coaching is watching young dancers train with her and then evolve into beautiful artists. She considers that the greatest gift ever!
Another proud moment was when one of their companies performed in a show in Boston and they were surprised to find out that America's Got Talent producers were in the audience. The producers invited the Sally Gould Dance Center's dancers to perform on live television on America's Got Talent in December 2012.
In Debbi's opinion, if you want to grow as a dancer it is a MUST that you take all subjects, most importantly Ballet. The more styles you take, the more movement you will have in your vocabulary of dance which will continue your growth. Do not try to follow other studio guidelines in your choreography. It is more powerful to have unique movements driven by passion as opposed to be doing the trendy-trick that may not be your student's strength. The teacher should always tailor your choreography to the dancers you are working with.
According to Debbi, the dance center's goal is to inspire, motivate and to instill the love of dance! They want to make sure all dancers, whether recreational or competitive, are in a fun, safe and motivating environment with their needs met in each class. Getting dancers and parents to know how important the arts are in their community and having children and teens have the chance to be passionate, active and focused.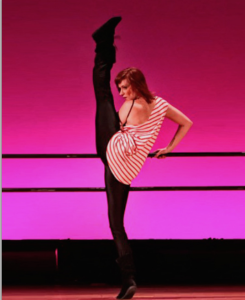 Sally Gould Dance Center was started by Sally Gould in the basement of her home in 1975. (Sally Gould is Debbi's mother and number one inspiration.) The school and its admirable reputation began to grow in a very short time. During that time, Sally Gould joined Dance Teachers Club of Boston and Dance Masters of America, two prestigious organizations where one must be certified by test to teach. These Dance Organizations allowed her to keep up with the times and continue her own dance education. With the school growing larger every year, it was time to make the move from the basement to a larger space. This move was to Saint Anne's Episcopal Church on Treble Cove Road, where the school continued to expand successfully to its present location today. At that time the original "Sally Gould Dancers" were created. They performed at local elementary and middle schools yearly, as well as doing outreach programs at local nursing homes and hospitals.
Since they opened in 1975, the Sally Gould Dance Center has provided personalized dance instruction to both the professional and the amateur dance world. All of their students are placed in dance classes according to age, experience and ability. Students will be evaluated during the first four weeks of classes in order to assure proper placement. Dance classes are based on a graded level. When a student has made progress, the next more challenging level is immediately available. In most cases the entire class progresses as a unit. Their students have gone on to become professional dancers as well as teachers and directors.
Debbi's dancing and choreography has won top awards in several New England dance competitions. She choreographed for her dance company at Disneyworld, Florida and is certified to teach by Dance Masters of America. She was also on scholarship at the Tremaine Dance Center in Los Angeles. Debbi has studied in Los Angeles, California, where she has trained with top choreographers. Her other credits include: MTV Video, industrial shows including Reebok, stage performance in Los Angeles dancing for A Gypsies Heart and a New England Patriot Cheerleader for three years. Debbi has designed her own dancewear line called "D Style," available for children and adults.
Sally Gould Dance Center staff members are professionally trained. They have a tremendous zest and love of their art. Their enthusiasm in class is infectious as they offer the finest dance education in a challenging, creative and highly supportive atmosphere. They offer classes on many skill levels, from pre-school through professional, in ballet, tap, jazz, contemporary, gymnastics, preschool creative movement, kindergarten dance, hip-hop, and much more!
Their studio is a second home for so many of their dancers, and some of them have even referred to Debbi as a second mom which for Debbi "is the best feeling ever!" One of her students, who is in her mid-twenties and getting married soon, started in Debbi's dance company as a young girl. She still takes multiple advanced classes with Debbi, and has made a point to call her on "Mother's Day" for the past 15 years – "What's Better Than That??!!"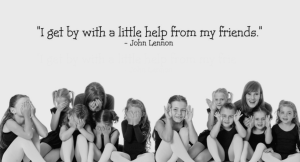 Debbi prides herself on the fact that their studio is a place where students feel loved, secure and happy. Sally Gould Dance Center is where their dancers get their training and work to be the best dancers they can be. They are most recognized for their unique style and choreography wherever they perform. They have alumni students who come back to perform with them every June and take summer classes on their school break! According to Debbi, once you are part of their family, you are always a family member of Sally Gould Dance Center.
Sally Gould Dance Center enters each new season with much excitement and anticipation for the best is yet to come! Their overall goal is to inspire, motivate and to instill the love of dance! They invite you to "Come Dance With Us."
If you would like more information about Sally Gould Dance Center, visit their website at http://sallygould.com, call them at (978) 667-9115 or email them at sallygoulddance@gmail.com. You can also "like" them on Facebook.
Please post a comment if you have had any experience with Debbi Gould of Sally Gould Dance Center.
Written By Cyndi Marziani
Owner
BDancewear.com