The culture of the Showcase Dance Studio in Manassas, Virginia, is based on Misty Lown's More Than Just Great Dancing model. They take pride in their family atmosphere that encourages academics while offering age appropriate curriculum's, costumes and music. Their caring staff fosters a lifetime love of dance, confidence, and healthy minds and bodies. Most importantly they make it their mission to give back to their community! Showcase's classes include Acrobatics, Ballet, Hip Hop, Jazz, Leaps & Turns, Lyrical, Modern Dance, Musical Theatre, Pointe, Pom, and Tap.
In the opinion of Crystal Carfagno, the Artistic Director and instructor of Showcase Dance Studio, the studio's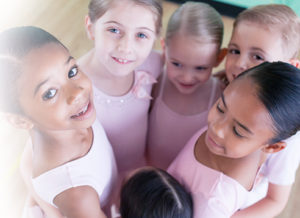 culture, staff, attention to detail and facility separates their studio from other studios in the area.
Crystal's proudest moment as teacher occurred when her Company dancers received the "Technique Award" from On Pointe's dance competition last year. This prestigious award is bestowed to the highest technique award out of the whole competition. Crystal said she was so happy she could cry! According to Crystal, it is hard to explain, but when you teach dance you lay your heart and soul on the dance floor . . . you want to teach your dancers everything you know. Some days you wonder if they (the teens) are even listening to the knowledge you are trying to impart upon them. When Crystal's students received that award, it filled her heart and soul with a sense of accomplishment and pride. Technique is something Crystal focus on a lot in class.
In Crystal's opinion, the biggest mistake she sees dancers make in the classroom is talking to their friends instead of focusing on their bodies, alignment, feet, etc. They think they are in an era where they are so programmed to multi-task that they don't think it is a hindrance to their progress to talk and dance at the same time. If dancers could separate themselves from their best friends and truly feel their body alignment, the floor and their work at the barre, the extent of their growth and development would be phenomenal.
Crystal's goal for this year is to offer her dance families and community the best there is in the dance industry. Whether it be instruction, customer service, studio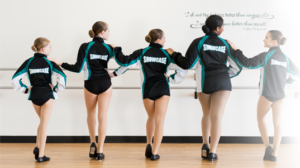 atmosphere, performance opportunities, or studio events, she wants to give her customers a top notch experience.
She has always had a desire in her heart to one day own a studio of her own. The studio where she grew up was about to close after changing directors twice and Crystal couldn't bear to see the doors close on her Showcase families and friends again. She held the studio near and dear to her heart because of the opportunities it afforded her in the professional dance world. Consequently, she took over the studio in 2008 with about 70 students.
Crystal does not teach dance to win trophies. You won't find one trophy displayed in her studio because she does not believe that is what dance is about. She works hard to teach her students the true meaning of dance. It is not an aerial, a leg hold turn, or 500 fouette sequences into a back walkover tuck. Unfortunately, these terms have become the very definition of dance at competitions. You will not find dancers on Broadway completing these feats. It is important to Crystal teach the true gifts of dance; confidence, teamwork, work ethic, self-esteem, self-worth, dedication, responsibility, perseverance, and leadership. These are the trophies she displays with pride at her studio because these are the gifts they will carry with them throughout life.
Showcase takes pride in their incredible staff. Instructors are chosen based on the right combination of training, professional experience, personality, and teaching skills. Read below to learn more about their talented staff!
The studio's dance staff/instructors are unique in many ways. Their owner was a professional dancer for the NBA and NFL Their musical theatre teacher performed professionally at Kings Dominion, local Dinner Theatres, and The Norwegian Cruise Line. Three of their instructors have a degree in dance, one is a dance professor at George Mason University, two are R.A.D certified and one is a professional dancer for The Manassas Ballet Company
Crystal Boutselis-Carfagno is not only the Artistic director but also teaches Tap, Ballet, Jazz, Pom, Lyrical and the Company. She began her dance training at the age of 3 at Showcase Sc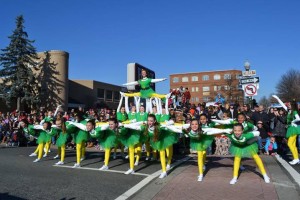 hool of Dance. She studied Theatre Tap, Ballet, Jazz, Pointe, Hip-Hop, Lyrical and Funk-Tap. By the time she was 15, she was selected as "Best All Around Dancer" at Eastern Dance Association's dance camp, allowing her to participate in the Pro Bowl with N'Sync. A year later, she was again nominated "Best All Around Dancer" at National Dance Association's dance camp. She was the Captain of Stonewall Jackson High School's award-winning Freshman Cheerleading squad for 1 year and Captain of the Raiderettes dance team for two years.
Following graduation, Crystal earned Showcase's prestigious "Outstanding Achievement in Rhythm and Style" award. While attending college in New York City, Crystal studied at Broadway Dance Center, and at age 19 she was selected as an NBA Washington Wizards Dancer, performing professionally around the world. Crystal continued performing professionally for the next three years as a NFL Washington Redskins Cheerleader, tourin+g Kyrgyzstan, Oman, Bahrain, Saudi Arabia, U.A.E, Qatar, Africa, Cuba, Puerto Rico, Honduras, and China with Armed Forces Entertainment.
Crystal has taught as a Guest Teacher for the Wizards, Junior Redskins Summer Dance Camp and Capitol Movement Project's Summer Dance Program. Crystal believes in upholding the highest standards for her studio and is a proud to have Showcase an affiliated studio of "More Than Just Great Dancing Showcase takes pride in their incredible staff.
Showcase Dance Studio has hosted events in their neighborhood for many events that benefit members of their community. Some of the charity events they have supported are Breast Cancer Foundation, Operation Turkey, Snowball Express, Book Collection for Yorkshire Elementary, It Only Takes One Christmas Card for Soldiers, Halloween Costume Collection for Children at SERVE. Additionally they sponsor families for Christmas through "For Children's Sake of VA." They are always looking for more charity events to participate in. If you know of an event they can help with contact their office at 703-368-0555 or e-mail them at Showcasedancestudioinfo@gmail.com.
If you would like more information about Showcase Dance Studio, Inc., visit their website at www.showcasedancestudio.net, call them at 703-368-0555 or email them at showcasedancestudioinfo@gmail.com. You can also "Like" them on Facebook, follow them on Twitter, connect with them on Instagram and watch them on YouTube.
Please post a comment if you have had any experience with Crystal Carfagno of Showcase Dance Studios, Inc.
Written By Cyndi Marziani
Owner
BDancewear.com