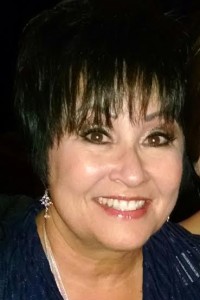 Spisak Dance Academy in Glendale, Arizona, was established in 1960 by Ann Spisak. April Spisak Nelson is the present owner, director and educator of the school.
Ann Spisak is still teaching at the studio and is also the Artistic Director and Wardrobe Mistress for the Jataba Dance Troupe, Inc., a separate, non-profit entity of the school. Spisak Dance has been educating dancers from pre-school through professional levels in all subjects.
In April's opinion, what separates Spisak Dance Academy from other dance studios is the 56 years they have been in the dance school business!  She claims they have seen it all — the trends, fashions, styles—and are proud of their traditional education while keeping up with the latest dancing methods and insisting on age appropriate costuming, choreography, and music choices.
April says that she does not believe any of the teachers at Spisak Dance Academy consider themselves "coaches."  They are teachers, choreographers, and artists all rolled up as one. They are educators in the magnificent art of dance, which encompasses guiding students in and out of the classroom.  She believes their proudest moments are seeing their students succeed in whatever path they choose, whether it be dance or not.
In April's opinion, the biggest mistake she sees dancers make is not understanding that training takes time and there is no quick path.  She says that they study dance, which begins at the ballet barre.  It takes patience, hard work, perseverance and the 3 D's of dance—Discipline, Determination, and Dedication.
April's goal next year as an educator is to be able to reach out to dancers of all ages which is a challenge now as everyone wants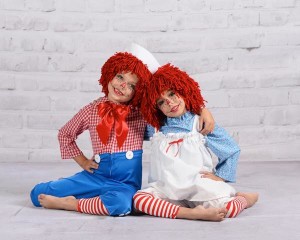 the quick success and instant gratification.  Trying to explain to parents that this is a big commitment and that the success they want will take time.  Sometimes it is more the parents' goals and success than their child's goals.
As a business owner, her goal for next year has to do with enrollment. Enrollment is always important as parents are not sure how to "shop" for a dancing school. It is more important for the parents to get educated on the school before they enroll rather than to choose a school just because it is close to where they live, or because their friends attend a specific school.  Spisak Dance has tried every market strategy out there – referrals and word of mouth have always been our biggest marketing tool.
Rather than starting her own studio, April's parents turned the school over to her in 1986, "as long as you keep your mother on the payroll."  Since her mother started the school, April grew up learning everything from her mom, educated herself through the years, and learned to treat people fairly and with respect and always by her mom's example. April also studied with all of the innovators of their times, became a member of Dance Masters of America in 1977, and she knows that her continuing education is always important.  She also has the best staff as most of them grew up here as well and are now very successful teachers and talented choreographers that work together in all phases of
educating their students.  This is truly a passion they all share, and have the same philosophy about it all.
While the school's alumni have had success in every aspect of the entertainment industry, the teachers at Spisak Dance Academy pride themselves most when children and grandchildren of their former students come in the door with their most prized possession—their children—for the instructors to share their love of dance!
Since BDancewear is new to April, she cannot review our site. However, she says she is "impressed with" our "vast color charts and will probably be ordering soon!
If you would like more information about Spisak Dance Academy, visit their website at www.spisakdanceacademy.com, call them at 602-547-0547 or email them at spisakdanceacad@gmail.com.
Please post a comment if you have had any experience with April Spisak Nelson of Spisak Dance Academy.
Written By Cyndi Marziani
Owner
BDancewear.com