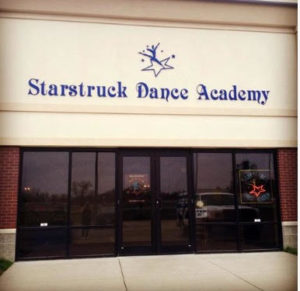 According to Emily Suing, the owner and director of Starstruck Dance Academy, in Lincoln, Nebraska, their studio mission statement is "Dance should be about bringing out the best in every dancer, having fun, and helping dancers feel good about themselves." They want their dancers to feel empowered in a positive learning environment.
In Emily's opinion, what separates her dance studio from other dance studios is the fact that they have a staff that genuinely cares about their dancers. They like to keep their class sizes small for personal attention. Their classes are for all ages, two years old to adult, and they have something for everyone – from the recreational dancer to the competitive dancer.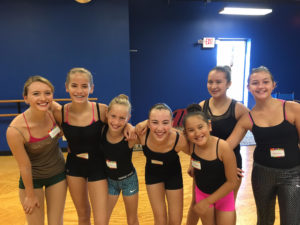 Emily loves watching her dancers grow in their dance skills and seeing those moments when things click and they finally get something hard they have been working on. She also loves when her dancers become her assistant teachers and then later begin teaching for her. That is very rewarding for me.
Emily believes that dance is a sport and an art where you are always learning. She thinks it is important to remember to continue working hard even if you think a class is "too easy." There is always something you can learn. And also, it is important to come to dance class on a consistent basis if it is something you want to be good at and commit to. You have to make a choice and be diligent with it – and listen to your teachers . . . and your parents! They know what they are talking about.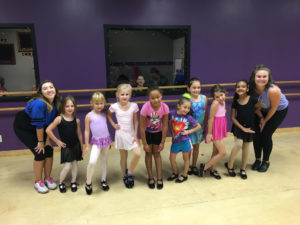 Emily always strives towards their mission statement. Emily believes that if at the end of the year, dancers had a good time and learned, then they did their jobs. Of course, she also hopes to see everyone come back the next year! That is always the goal to make sure they made someone happy enough to want to come dance with them again!
Ever since Emily was little, she has always wanted to be a dance teacher. She told her dance teacher that she wanted to be just like her when she grew up, and that was that. Emily majored in dance in college, and opened Starstruck three months after she graduated.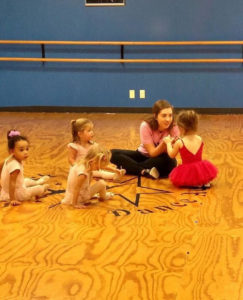 This is Starstruck's 14th year of dancing and they love what we do.? They have a competition dance team called the Stars Performing Team that travels to conventions and competitions throughout the Midwest and also focuses on giving back to the community. This year the girls have been or will be involved in the Relay for Life, the ALS walk, the JDRF Walk, Starry Nights for Lincoln City Mission, Holidays in the Haymarket, and the Lincoln Children's Museum Super Saturday. They love giving back to their community!
If you would like more information about Starstruck Dance Academy, visit their website at http://danceatstarstruck.com, email them at danceatstarstruck@gmail.com or call them at 402-474-1000.
Anyone who has danced at Starstruck Dance Academy is invited to comment on our blog.
Dance should be about bringing out the best in every dancer, having fun, and helping dancers feel good about themselves.