The Factory Dance Productions is one of the newest, if not the newest, dance studios in the Cullman, Alabama, area. Nohealani Naehu and Keri Ann Payne (Co-Owners and Co-Directors) founded the studio just three years ago when they noticed the need for a dance studio in their area that offered a variety of dance styles as well as a haven for those who wanted to express 
themselves through dance.
They feel lucky to have an amazing staff and passionate parents and dancers. According to Nohealani and Keri Ann, they live dance and all that it embodies as an art and lifestyle.
According to Nohealani Naehu and Keri Ann Payne, The Factory is dedicated to teaching the proper techniques of dance in a creative, fun, and family oriented environment. They offer professional training in the areas of Ballet, Tap, Jazz, Contemporary, Hip Hop and Acrobatics for ages 3-18!  They believe that EVERYONE should have the opportunity to dance and can guarantee a class for all!
The Factory hosts many master teachers and choreographers throughout the dance season and summer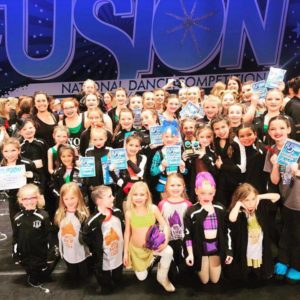 season. At The Factory, they love everything about the art of dance and would love to share with all who are interested. The Factory is invested in community projects as well as national projects and hosts two showcases a year. They have a qualified and friendly staff that is dedicated to helping their students improve their technique, broaden their creativity, and eventually work in the arts and entertainment community.
They are proud to say that they give the same opportunities and attention to their recreational program children as they do to their competition team. They strive to put on entertaining and diverse recitals for the entire community to enjoy, not just dancers.
Keri Ann and Nohealani say that their proudest moment was their first recital. They only been open three years and to see all of their dancers and parents come together to create something magic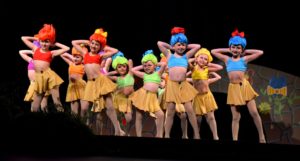 al as a unit was truly inspiring. In their opinion, there is nothing more satisfying than creating art and learning from your mistakes as a team.
Nohealani and Keri Ann believe that the biggest mistakes this generation of dancers makes is skipping over basic technique and going "straight to z." Like most studios, they have encountered many students over the years that feel basic technique is too easy and want to head straight for the flash. This does not allow the dancer to know their body the way a dancer that completes a full technical journey do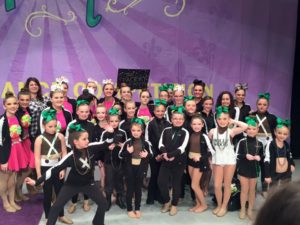 es and sometimes this causes injury.
Their goal for this year is to increase confidence in all of their dancers in their lives and in their dancing. We want them to make mature choices in their movement, continue to push themselves to think outside of the box, and enjoy every moment within space!
If you would like more information about The Factory Dance Productions, visit their website at www.thefactorydance.com, email them at thefactorydance@gmail.com or call them at (256) 841-1900. You can also "Like" them on Facebook and view them on YouTube.
Anyone who has danced at The Factory Dance Productions is invited to comment on our blog.
Quote: ". . . the biggest mistakes this generation of dancers makes is skipping over basic technique and going 'straight to z.'"
Tags: dance, dance studio, studio, Ballet, Tap, Jazz, Contemporary, Hip Hop, Acrobatics