Dance Forever in Clearwater, Florida, was founded in 2011 by its present owners, Troy Agresta and Cathy Nelson and just celebrated its 5th Anniversary in May. Troy and Cathy founded Dance Forever because they wanted to create a sense of community where staff and students felt welcome, valued and encouraged.
They describe themselves as the home of fair and open pricing, friendly people and a fun environment. They have been told that people can feel the difference when they walk through the door – a difference created by their warm and welcoming staff and students!
They believe that their studio is set apart from other dance studios because they help overcome obstacles and inspire their students to dream a bigger dream for themselves, to have patience and to persevere. Many adults have always dreamed of learning to dance with a partner and are apprehensive based on preconceived notions that they need something they do not already have and according to Dance Forever, the truth is it is never too late to get started becoming the dancer you want to be.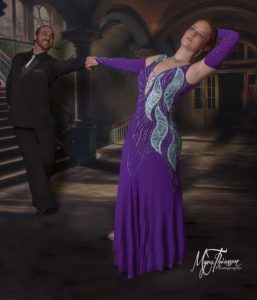 According to Dance Forever, many other studios use an old (and in our opinion outdated) business model with canned scripts and sales based tactics (more…)