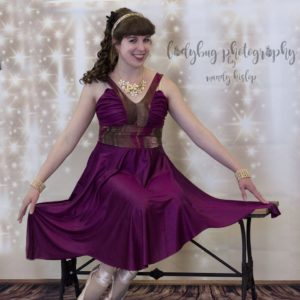 Julie Oliver, the Owner and Director of Beautiful Feet Academy of the Dance Arts in Caspar, Wyoming, describes her studio as dedicated, fun, and a little bit crazy! Their dance team is called "Beautiful Feet" based on Isaiah 52:7 in the Bible, which says, "How beautiful on the mountains are the feet of those who bring good news." According to Julie, they exist to bring the good news through dance that God sent us a Savior in Jesus Christ. "Let them praise His name with dancing . . ." Psalm 149:3a
Julie's proudest moment as a dance coach is seeing their dancers be brave enough to stand on their convictions in the midst of extreme pressure.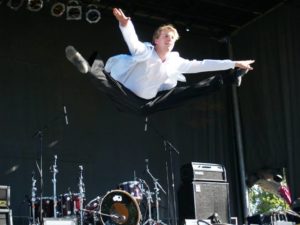 In Julie's opinion, all dancers have their own technique mistakes or "flubs," but she believes that one of the most pervasive and common problems is simply allowing their nervousness to show. She believes that the dancers can look the judges and audience in the eye and really step out of their comfort zone to present and perform, that makes a HUGE difference and also tends to draw attention away from other technical mistakes.
Their student's value to Beautiful Feet does not depend on his or her dancing skills (more…)