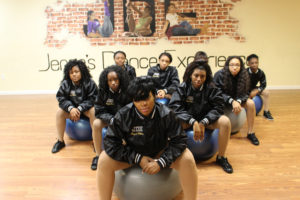 Jenae Duncan, Owner and Creative Director of Jenae's Dance Experience (JDE) in Conyers, Georgia, describes her studio as being focused on professional and affordable technical training from 3 year old beginners to 18+ year old advanced dancers.  They test on terminology and teach Traditional Ballet, Tap, Jazz, West African (accompanied by live drummers), Hip Hop, Pointe and Beginners Tumbling and Competition Team Training.
In Jenae's opinion, what separates their dance studio from other dance studios are the classes they offer and the w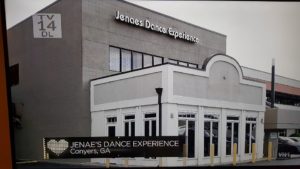 ay their studio is structured.
Jenae's proudest moment coaching was surprising their students with their brand new 4,125 sq foot studio space.  JDE started at the Boys and Girls club, moved into Jenae's basement, back to the Boys and Girls club and is now filled to capacity in a studio with 3 different rooms.  They've gone from no mirrors to ceiling to floor wall to wall mirrors, from carpet to wood floors, from w
all support to free standing Ballet Bars. They have lockers, a parent lounge, TV's in every room for dancer reviews and playbacks, chalk board wall sections in every room for terminology and notes! It is an amazing feeling for Jenae.
The biggest mistake Jenae has seen dancers make today (more…)