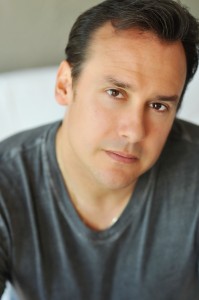 Temecula Dance Company("TDC") is the largest dance studio in the County of Riverside, California.  They have three locations, two in Temecula and one in Murietta, with 23 dance rooms and a total of over 35,000 square feet. TDC was founded in 1992 by Lani Morel who is presently the Director of the school and they have been competing for 21 years.   Under the leadership of Lani Morel, Director, and Jimmy Peters, the studio is amazingly successful.  Lani attributes their success to high expectations, dedication and commitment in combination with amazing instructors and dance families, working together to help their dancers grow as young artists and to become a positive force in their community. For this interview, we spoke with Jimmy Peters, their Artistic Director. He emphasized that they all absolutely love what they are doing.
Between their three locations, TDC has over 2500 students.  Due to the number of students at the school, the classes are divided into 15 recital casts.  Each of the casts performs in one of the 15 shows each of which lasts for two hours. Their students look forward to performing for their friends and family at Temecula's annual recitals.  There are 15 separate shows which are performed at Lakeside High School in Lake Elsinore. The venue features a very large stage with state of the art lighting and sound and their technical staff is fantastic.
Temecula Dance Company attends five regional competitions and one national competition per year – and, of course, don't forget the 15 recitals each year.  Wow!
One of the reasons their studio stands out as one of the best in the nation is because of their style of teaching.  They emphasize the idea that their dancers should be themselves at all times. They also emphasize dance as an art form with the goal to move their audience by their performance. He tells his students to be better – better students, better people, better dancers from the last time they performed.
Another important aspect of their dance program is TDC's encouragement of community involvement by their teachers and dancers. Opportunities are provided throughout the year for their instructors and students to be involved in a variety of community activities such as feeding the homeless, providing Christmas for families in need or performing at Senior Centers. Dancers are encouraged to always do their best to "Make A Difference."
One of those opportunities to volunteer is The Make A Difference Foundation. Lani is a founding Board Member of The Make A Difference Foundation which is a not-for-profit organization serving those in need. They provide opportunities for the disadvantaged of all ages with a focus on educating the youth about giving back. They assist those in need in whether it is in their backyard or across the globe. The Make a Difference Foundation was formed to fill a need both locally and nationally. Since the beginning, the foundation has granted scholarships for college, provided travel for athletes, shoes for orphans, holiday gifts, clothing and food for the homeless.
There are many other opportunities available for the staff, students and their families. Some of those activities are shown below:
TDC & SCEGA (Southern California Elite Gymnastic Association joined together to form a team of 70 people at the Susan G. Komen Race for the Cure!! They danced and flipped and did their part to help to find a cure for breast cancer!
The TDC and SCEGA Gymnastics families also joined forces to provide new toys, clothes and warm winter jackets for children during the holidays.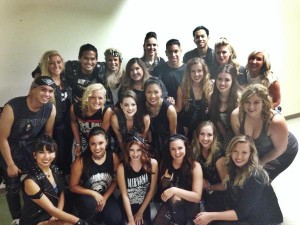 TDC families and friends hit the streets once per month with 200 bags of food and goodie bags, blankets and jackets.  They distribute food and clothing to assist those in need who are currently living on the streets. TDC has made many new friends of all ages and has had the privilege to serve some very wonderful people.  There have been many heart-warming experiences as they visit with those who are in need.
On one adventure, they also gave hot chocolate and whipped cream with the food bags.  Everyone was so happy to have nice, warm hot cocoas on a cold night.
Miss Colette teaches dance at Abby Reinke Elementary and Miss Kelley joins Miss Colette to teach dance at Alamos Kindergarten.
Kylie and Dilyn traveled up the mountain to Big Bear to the Camp Beyond Scars sponsored by the Burn Institute of the Inland Empire.  They made balloon hats and taught hip hop to children ages 5 to 18 who were attending a winter camp for burn survivors. TDC's wonderful families provided over 100 pairs of mittens and "happy" notes for the campers. The campers loved them!
Many TDC gals spent the weekend attending the REVOLVE Tour held at the Pond/Honda Center in Anaheim. The REVOLVE Tour is a non-denominational Christian Conference for young women ages 12-20. It was a fantastic time of music, dramatizations, real life stories and prayer. TDC was thrilled to be entertained by such amazing Christian performers as Natalie Grant, who was the Dove Awards Female Vocalist of the Year, the band Hawk Nelson, Group1 Crew, who won the Dove Award for Hip Hop Album of the year, and also Kystal Meyers. The REVOLVE TOUR was a blessing to all.
TDC had the wonderful opportunity to perform at Give Kids the World which is an amazing place. Give Kids the World is a 70 acre resort for children with life threatening illnesses that provides the opportunity to experience a vacation at no cost to their families. It was complete with their own movie theater, carousel, water park and restaurant. One of the favorite parts of the village was the snow that shot out on the children as they stood outside of Santa's Village.  TDC performed many numbers for the audience.
As you can see, TDC really lives up to their encouragement of others to give to the less fortunate.  They really walk the walk and not just talk the talk.  TDC's favorite saying is,­­­­­­­­­­­­­­­­­­­­­­­­­­ "You make the difference."
TDC has a triple threat for the Broadway bound in the form of their Singing, Acting and Musical Theater classes. The acting classes include monologues, scene work, television and film work, stage presence, slating, auditioning, commercials and so much more.  Students have fun while building self-confidence and self-esteem.  The singing classes include techniques for building a strong, long lasting and healthy voice. They provide the best, well-rounded training to singing and exploring styles for your individual voice.  This class brings out the best in every voice. If you are enrolled in the acting classes or singing classes, you can join the Musical Theater classes which combine singing styles and acting techniques combined with stage choreography. It will definitely help you along on your road to Broadway.
TDC's students range from nine months old to adult seniors. They offer instruction from beginning to advanced levels in tap, jazz, ballet, and hip hop. They also offer combo classes, tiny tots and wee ones. They also have a full array of adult classes which includes a "special needs class." They cater to both the recreational dancers and competitive dancers.
James' proudest moment as a coach is not a singular moment, it is multiple moments. It is every time one of his kids gets a dance scholarship to college or is working in the dance world. It is when one of his dancers gets a standing ovation from other studios.
The biggest mistake James sees dancers make when they are performing is not living in the moment.  Dancers often obsess when they do something incorrect. He tries to emphasize that if they make a mistake, they are the only one that knows.  He stresses that is only three minutes of their life and not something to obsess over.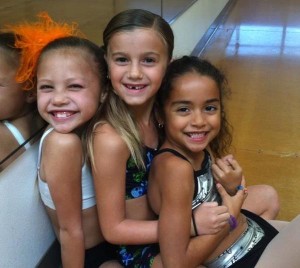 The "must have" dancewear items that James believes every dancer needs in their dance bag are a black leotard, tan tights, and the appropriate shoes for each style of dance they perform.  The "must have" non-dancewear items that every dancer needs in their bag are ice packs, water, healthy snacks, Ace bandages, and blister bandages.
Temecula Dance Company offers competitive dance teams for those dancers who show a higher level of skill and commitment. Talented and dedicated dancers are selected in the month of August at their Company Team Auditions. These dancers perform at local community events and school functions, as well as traveling and competing at regional and national dance competitions. TDC's dancers also attend conventions and workshops, which allow them to learn new skills and improve technique.
Many of their dancers and alumni are working in Los Agencies, and are signed with all of the top agencies BLOC, CTG, & MSA.  Their dancers have been featured on several commercials, and have made appearances on Paula Abdul's Live To Dance, So You Think You Can Dance, Mobbed and America's Got Talent.  Alumni Anthony Kin was recently on the Justin Bieber World Tour dancing in the opening act, Jasmine V. He also performed with Justin Bieber on The X-Factor Finale, and with Jennifer Lopez in her music video, Papi.  He was cast for the prestigious Monsters Of Hip Hop Show in 2011. Patrick Andrada was nominated in 2012, and Arnel Vasquez is nominated for 2013. Gabe DeGuzman was cast in a Macy's industrial, which allowed him to perform alongside Bruno Mars, Cee-Lo Green, and Far East Movement. He was also featured on the Nickelodeon Kids Choice Awards with Will Smith.
Their company teachers have won several achievements, including choreography awards at the regional and national level and have been featured in such publications as Dance Teacher Magazine and Dance Spirit.  Their work has been showcased in platforms such as the Choreographer's Carnival in Los Angeles.  Additionally, they make guest appearances around the nation, teaching & training at different conventions, schools, studios, universities and professional athletic teams.
One more unusual side of TDC is a neat and fun aspect.  They provide a venue for birthday parties at a reasonable price. These are theme parties that includes almost anything you could need for a successful party.  They provide the invitations, cake, juice, crafts and lots of dancing fun. The themes include Little Ballerina, Hip Hop, Holly Rock Jazz and Tap Party. Not only do they make a craft, but they also learn a dance.  Boy, I wish this was available when I was a little girl or when my daughter was small.
I think you will agree that this studio is absolutely amazing on so many levels.  There are many, many people that can thank Temecula Dance Studio besides their dancers and the dancers' families. This studio is much more than just a dance studio.
Please post a comment if you have had any experience with Lonestar Temecula Dance Company or Jimmy Peters.
If you want to learn more about Temecula Dance Company, check out their website at temeculadancecompany.com. You could also e-mail them at info@temeculadancecompany.com or call them at 951-699-6652. Also, don't forget about Facebook, Twitter and Instagram.
Owner