We have not yet had the opportunity to interview The Dance Club, if you work at or go to The Dance Club please have someone from the studio email us at Brittany@BDancewear.com to set up an interview.
In the meantime here is some quick insights about this studio from their website.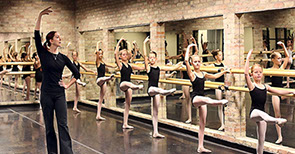 The Dance Club provides outstanding technical training in a positive environment that focuses on the life skills of dependability, punctuality, responsibility, respect, and teamwork. We strive to provide students with not only the technical dance skills to pursue a professional dance career, should they be interested, but more importantly arm them with essential life skills that lead to success in whatever they pursue.