We have not yet had the opportunity to interview The Dance Zone, if you work at or go to The Dance Zone please have someone from the studio email us at Brittany@BDancewear.com to set up an interview.
In the meantime here is some quick insights about this studio from their website.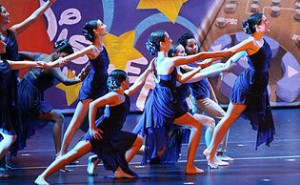 This is our 14th year serving our community. Our teachers are professional and dedicated,and focus on the growth of each individual student.
Youth Specialty Program Recital Program Competition Teams Musical Theater THE OPPORTUNITIES ARE ENDLESS!
We welcome our families to share in the dance experience. You can see your child blossom through Parent Watch Weeks, Annual Recital, and specialty performance opportunities throughout the year. We model through behavior and we want our dancers to know the importance of community involvement. Our partnership with After-School All-Stars, and participation in National Dance Week, food drives and fundraising performances, are small ways in which we can give back to the community that has always supported us. For us it is more just teaching. We guide our youth and prepare them for the many opportunities life has to bring.