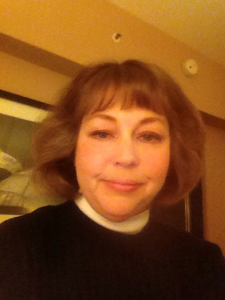 The Eudora High School Dance Team in Eudora, Kansas is coached by Jessica Vogt and Robyn Kelso. Jessica Vogt has a Bachelors of Arts in dance from the University of Kansas and has been one the dance coach at Eudora High School for eight years. Robyn Kelso has a Bachelor of Science majoring in Animal Science from Kansas State University with teaching hours at Ottawa University and a Masters of Arts from Baker University. She has been a coach for 16 years.
They describe their dance team as a "family" that has each other's back and that looks out for fellow team members and fights for their dance program. According to them, their older members learn faster and smile more with each performance. Both coaches say that they look out for each other both off and on the field.
In their opinion, their team is separated from other dance teams by their sense of family. Veterans look out for rookies and alumni look out for the program. Their alumni are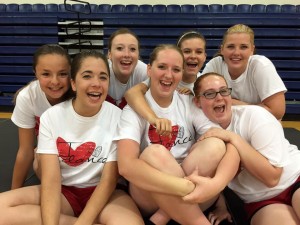 very supportive of Eudora's dance program and often come back to help out in a variety of ways – from judging tryouts to helping run Eudora High School's festival. The dance team is also very proud of the work ethic embodied by each team member. Because so few of their dancers have formal dance training, they work twice as hard to obtain the skills and technique that is needed for outstanding performances.
The coaches of the dance team have a wide variety of memories from which to choose as far as being proud of this group. Their proud memories include winning awards at camp and festivals (competitions), despite their small numbers over the years. According to Robyn and Jessica, they have truly been the "Little Engine that Could." A more recent example was a school-wide fundraiser for breast cancer awareness in which the dance team hosted a bake sale to raise funds for a teacher in their building who is battling cancer. The team worked the crowd, did not take no for an answer when approaching individuals about purchasing bake sale items and hustled until all the bake sale items were gone. They netted a total of over $500.00 for two hours of work. The difference they made in this teacher's life was profound and lasting and the coaches were super proud to watch the team go to work to make a difference for someone else.
They believe that the seniors tend to know, and the younger dancers still have not learned yet, that confidence is sometimes a "fake it 'til you make it" idea. They say that their veteran dancers know how that works and know that even if they are wrong in a routine, their confidence overshadows any mistake, making it less noticeable. Rookies also have to learn a dance vocabulary from basic dance to performance vocabulary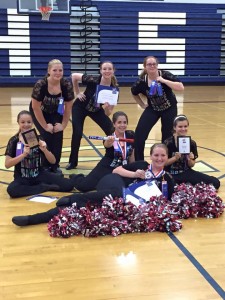 (including venues such as football fields) and others.
Their main goal for the team this year is to reach a level of dance that they have not reached in a long while including some upper level technique pieces such as doubles and center leaps. They have also set a goal of every performance having a new routine to perform and avoid doubling up whenever possible, which will be a challenge as basketball season approaches and they will have performances two to three times a week – but they are up for the challenge! They want to keep their sense of family all year and be supportive of their school and community.
Robyn and Jessica want everyone to know that they love what they do! Dance is their tool of expression and they use it to instill pride in their school and community. They said that they have danced through snowstorms, downpours, broken bones – just to name a few obstacles. They do this because pain is temporary and pride is forever.
If you would like more information about Eudora High School's Dance Team, call Robyn Kelso or Jessica Vogt at 785-542-4980 or email Robyn at robynkelso@eudoraschools.org.
Please post a comment if you have had any experience with Robyn Kelso or Jessica Vogt of The Eudora High School Dance Team.
Written By Cyndi Marziani
Owner
BDancewear.com