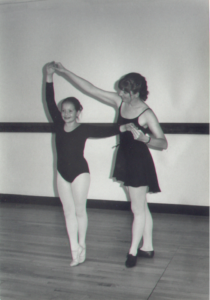 Amanda Fedor, the Owner/Director/Instructor of The Studio, Inc. in St. Louis, Missouri, describes their dance school as a wholesome environment that focuses on technique and the love of dance as an art form, as well as helping to nurture great people, not just great dancers.
Amanda has been teaching dance in the St. Louis area for 15 years and taught 2 years in Los Angeles. Additionally, she has been studying dance for over 25 years. She played the part of 'Toni,' a lead orphan in Annie, and 'Charlie' in Oliver," and has appeared in multiple television commercials. She was also a featured dancer in the movie, Solo. Amanda has studied dance in both Los Angeles and St. Louis. In addition to learning from her mother as a child, she received dance training from many master instructors including Ourania Simms, Lisa Nicholas, Gus Giordano, Van Porter, Lathaniel Cooper, Professor Robert L. Reed, Joe Tremaine, among many others. She also has trained at the prestigious "Performing Arts Center" in Los Angeles. Amanda truly takes care and patience with each and every student.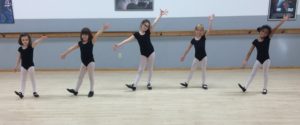 In Amanda's opinion what separates her dance studio from other dance studios is the fact that they have a family atmosphere, and offer a lot of individual attention. She says their school is affordable for families of all income levels and the students learn skills they can utilize as dancers, but also as in life. She believes they truly are "…where the art of dance is celebrated!"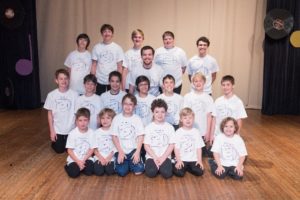 Amanda could never narrow down a single moment that is her "proudest moment teaching."  There are lots of proud moments daily. She enjoys seeing a student learning and feeling like they have progressed. The moments when the students want to give you hugs, or tell you thank you are fantastic.  Recently a group of students gave her a present they created on their own – a jar filled with their memories! Some were silly things they remembered Amanda saying in class, or dances they remembered, or inside jokes, but each one was written on a piece of paper rolled up into this mason jar. The thought, the time and all the effort they put in was truly appreciated!
The biggest mistakes that Amanda has seen dancers make is due to their lack of confidence in their movements from time to time. She believes that when a dancer has the confidence to back up their dancing, it shows in how they perform. It also takes them further in their training faster.
Her goals are ever changing. She is constantly striving to create the best environment and to learn more as an instructor and owner so that she may pass that knowledge onto her students.  After over 16 years of teaching, Amanda set goals to reinvent her choreography and stretch herself.
T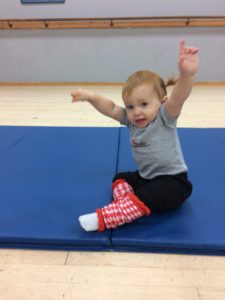 he Studio was started in Amanda's church basement by her mother who was formerly a dance instructor. When Amanda wanted to get back into dance, her mother had not been able to find a place that offered all of the things she wanted in a studio. At the same time, their church was looking for ideas to keep the lights on and keep bringing people into the building. Since Amanda's mother had been a dance instructor, she started a studio in that basement. She started teaching with only 8 students, and the studio grew from there. Due to the fact that they were continuing to outgrow their space, they have changed their location a couple of times since then. A few years ago, Amanda took on the business as her mother moved on to a different job opportunity.  Amanda had already been slowly taking over the business before that point.
One of the main reasons that they chose to utilize B Dancewear's costumes this year is because we offer such amazing options for BOYS. The Studio offers one of the largest boys dance programs in St. Louis and they want their male students to train as male dancers, not simply one boy among a sea of girls. They offer individual attention and a positive atmosphere for all dancers regardless of size, ability, age, gender, etc.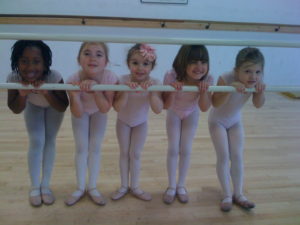 It is their mission to provide all students with the tools and information to learn correct technique in the performing arts. They will make every effort to help each and every student gain self-respect, self-confidence and self-love. Every student will be encouraged to constantly set new goals, which are challenging, yet attainable. They will encourage every student to learn that through their imagination, great things can happen.  Most of all, every student is a person who is entitled to be treated with recognition of their individuality, abilities and gifts.  By doing these things, Amanda and The Studio hope to provide a love of the performing arts which will last a lifetime.
If you would like more information about The Studio, visit their website at www.thestudiobrentwood.com­­­­­­, email them at ­­­­­ thestudioincorporated@yahoo.com, or call them at 314-968-4881.  You can also "Like" them on Facebook, check them out on Instagram.
Anyone who has danced at The Studio or with Amanda Fedor, is invited to comment on our blog.
The biggest mistakes . . . dancers make is due to their lack of confidence in their movements from time to time.