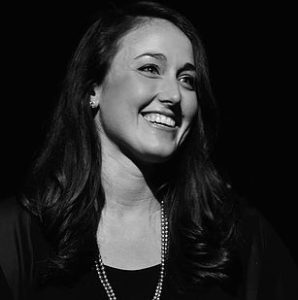 Anneliese Troxell is the Director of Tiptoz Dance Studios and the Owner of Tiptoz Dance Management in Kansas with studios in two locations –  Council Grove and Herington, Kansas. Anneliese describes Tiptoz Dance Management as a program that connects rural dance communities together by sharing resources to give small towns a chance to compete with big city curriculum. Tiptoz focuses primarily on ballet technique and tap as the building blocks for other dance forms and supports pre-professional and recreational dance.
In Anneliese's opinion, what separates their dance studio from other dance studios is the fact that they can customize their programming for the needs of their small communities. They support other local businesses by partnering with the city chamber offices. They operate in areas with fewer than 3,000 inhabitants, many of whom have a high population of poverty, but they are able to offer a variety of scholarship opportunities to help those dancers that have talent, but not funding.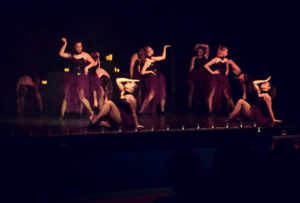 Watching one of her soloists take home a 1st place trophy in her division, Anneliese cried. She worked hard for that trophy and the dancer worked hard for that trophy and yet Anneliese caught a lot of flak from the dancer's mom and other teachers about Anneliese's methods of reaching their goal. But, in the end, being true to herself, and believing in her dancer created a catalyst for greatness.
Anneliese believes the biggest mistake she says dancers make is when they think they have it all figured out and they are as good as they need to be. Fix this by getting out. Especially at her studios, the dancers really are "the best" in their areas, because there is very little competition in small towns. She mandates that her competition dancers attend intensives outside of their normal curriculum so they understand that there is ALWAYS room for improvement.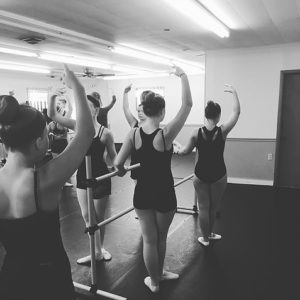 Her goals for this year is to improve technique is always at the top of my list. I am only on my 4th year with one studio, and 3rd year with the other and am still building my fundamentals. Other goals are to increase profitability of company dance wear. They sell very cute Tiptoz T-shirts and dance wear, but she is struggling on making a profit. Another goal is to build up self esteem for dancers, and increase motivation. She wants her dancers to feel great about themselves, but also be humble and motivation to improve. It is a tricky balance . . . she struggles with this!
Anneliese started Tiptoz because she loves dance, first and foremost. Secondly, her home town's studio went under and they desperately needed someone to step in. Anneliese was actually living abroad in Germany when she started the studio. She had to come home to Kansas to visit family, and when she heard that no one was stepping up to keep the dance program alive within the community, she partnered with locals to create a studio. It was incredibly hard and at times brutally painful, but today, it could not be more rewarding. Anneliese is so glad that she decided to go for it!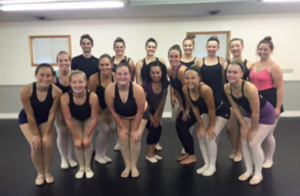 They have one mission: Tiptoz was built on the prolonged goal to have small towns offer competitive dance programs to big cities by sharing instructors, resources, and programming. When Anneliese left home for college, she felt very underprepared for dancing at the collegiate level. She did not have the ballet training and experience needed to excel at college. As a result, she spent her time in college "catching up," thus missing her "prime." Her goal is to bring higher level curriculum to small communities so that when their dancers move on to college, they are ready to make the cut in their auditions. The mission has since grown into a teacher empowerment and preparation goal. Anneliese wants to connect with surrounding universities to bring aspiring teachers to small communities so they may test their skills at working and directing studios. She wants to offer dance majors the chance to teach and also direct their very own programs with the support and resources of the Tiptoz franchise. This will help these dance majors move onto their next endeavors with confidence and experience with teaching and management as well as provide communities that would not normally have the privilege of dance schools, the chance to dance.
If you would like more information about Tiptoz Dance Studios and Tiptoz Dance Management, visit their website at www.tiptozcg.com, email their Council Grove studio at tiptozcg@gmail.com or their Herrington studio at tiptozhr@gmail.com. You can also call their Council Grove studio 620-767-7890 or their Herington studio 785-289-1057.
Anyone who has danced at Tiptoz Dance Studios is invited to comment on their blog.
. . . the biggest mistake she says dancers make is when they think they have it all figured out and they are as good as they need to be.