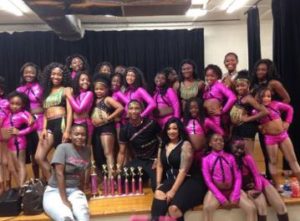 According to Nikki Taylor-Guidroz, CEO/Director and Coach of TNT Spirit Explosion Cheer, Dance and Tumble in Hammond, Louisiana, there organization is family based and was created to give all athletes an equal opportunity to showcase their skills, talents and abilities. They believe that no child should be left behind. TNT has a team available for all athletes and on the off chance that there is not a team available, they will create one so that everyone is placed according to their skill level. At TNT, they cheer, they dance, they twirl, and they tumble.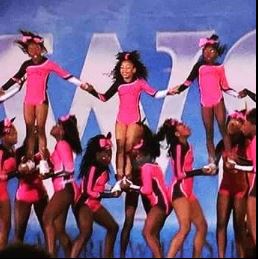 In Nikki's opinion, what separates their dance studio from other dance studios is their dedication to being a blessing to those who wish to participate but cannot afford to. Their commitment to making sure their athletes get the best training without charging extra. Their concerns include making sure their athletes make great grades in school before extracurricular activities.
Nikki's proudest moments coaching occurred when they were 3 months into the dance world and won grand champion at a competition with all new dancers and also seeing all the athletes she trains tryout for cheer and dance at school and make the team for which they tried out.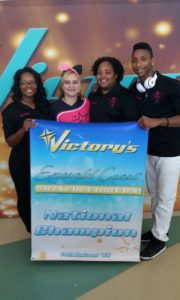 The biggest mistakes Nikki sees dancers make is forgetting where they started. She always tells her athletes they are family and when they have a new athlete that comes aboard and does not have the necessary skills needed it is important to always be patient with them and remember when they had started from scratch and knew nothing. It is also important to be helpful and help bring the new athlete to a place where he or she needs to be that will help contribute to their many successfully victories.
It is Nikki's goal for this year to grow her studio/gym with more athletes so that she can continue to provide affordable services.
Nikki was prompted to open her studio by her desire to give back to her community by being able to provide a service at a reasonable cost for those that wished to cheer and dance but could not afford the average all-star cheer or dance program cost.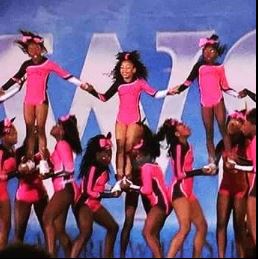 Nikki is 36 years old and happily married to Brad Guidroz, Jr. She has two children and five step children. Nikki founded TNT Spirit Explosion in 2012 with the hopes of giving back to their community and creating something special to leave to her two children and five step-children. TNT represents her initials: Tydreal Nicole Taylor. (Nikki comes from her middle name – Nicole.) TNT started out as just a cheer program and has been blessed to add the ever so lovely Dynomite Dancing Dolls as of April 2016.
TNT has a wonderful staff, Head Coach Ronald Remble, Asst Coach Gregory Chatman, Coach Andrea Johnson, Coach Simeko Carter, Coach Rayon, Administration Tinesha Dyson and Props Tyrone Taylor. All of these coaches put in countless hours of hard work to make sure their athletes shine like the stars they are.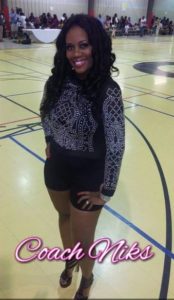 TNT Spirit Explosion started out meeting in a local park, moved to a rental space at their local recreation center, and then to a small studio.  Finally, they landed at their new gym of which they are very proud. The new gym is a tremendous blessing that is big enough to hold their amazing athletes to come. Last but not least, TNT could not be possible without their lovely Bomb Squad Parents whom Nikki loves dearly!
If you would like more information about TNT Spirit Explosion Cheer, Dance and Tumble, visit their website at http://tntspiritexpo.wixsite.com/tnt-spirit-explosion, email them at tntspiritexpo@yahoo.com or call them at 985-215-9334. You can also "Like" them on Facebook and follow them on Twitter.
Anyone who has cheered, danced or twirled at TNT Spirit Explosion is invited to comment on our blog.
The biggest mistakes . . . dancers make is forgetting where they started.