This list of "top studios" is only meant to acknowledge some of the awesome dance studios throughout the United States and is in no way meant to be all-inclusive. This is just a small list of a few of the studios that we believe go above and beyond. At Bdancewear.com, we believe that any dance studio that is dedicated to teaching students to dance is doing something marvelous and is worthy of recognition! If your studio is not on the list and you believe it should be, feel free to comment on our blog or email us Brittany@bBdancewear.com. Whether you are a director, teacher or student, we would love to hear from you and to write an article about your studio.
1. Rock Center for Dance – The Rock Center for Dance ("RCD") moved from third position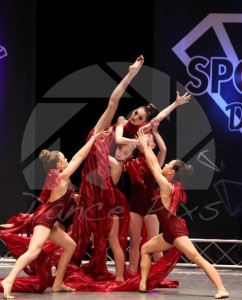 to first place on our list. They provide quality instruction for all of their students ages 3 to adult. They regularly provide workshops and guest artists with some of the top names in dance. Many awards have been earned by the instructors. The most recent award was the prestigious Lifetime Achievement Award which was present to ballet legend Miss Ron Mahler. RCD is blessed to have the teachers share their experience and knowledge with their students. There are classes at Rock Center to challenge the beginner adult to the best in the dance industry. Adults can expect to learn from cutting edge artists currently featured on the strip as well as seasoned dance masters! Their drop-in classes make it easy for adults and teens to fit into their busy schedules. Whether the student is a beginning dancer who wants to learn something new or a professional seeking to keep their skills and performance level at their peak, they will find professional training and inspiration at The Rock. In addition to their many talented teachers and choreographers that are regularly scheduled at The Rock, master classes featuring world class teachers and choreographers from America's Best Dance Crew, So You Think You Can Dance, Cirque de Soleil, Broadway and more are offered on a regular basis.
2. The Dance Studio of Fresno – The Dance Studio of Fresno is a newbie to our list of Top
Studios. They were named The 2015 Studio of the Year at Las Vegas Dance Awards. The Dance Studio was founded in 1982 with a vision to impart a range of skills to their students. Not only do they offer some of the finest teaching of dance technique in Central California, they encourage dancers to experience the rainbow of emotions connected to this art form – from sweet playfulness – to melancholy – to simple joy – and beyond. No matter what their career goal, their dancers learn self discipline, time management, and goal setting to accomplish whatever level of expertise in dance that they desired. They also establish relationships with other dancers and learn to honor the gifts and talents of other dancers. The Dance Studio inspires their students to pursue their dreams and fosters an environment for them to achieve the goals they have set for themselves. Many of their more experienced dancers have learned that their talent pens doors as they prepare landing scholarships and special invitations to dance for colleges and universities – even when their declared major is other than dance!
3. Westchester Dance Academy ("WDA") is a premiere dance academy in Westchester.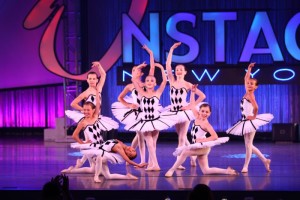 This is not the first time on our list of Top Dance Studios. WDA provides quality education in and all dance disciplines at all levels. They have been successfully teaching dance to hundreds of children for over 17 years. WDA's soloists and competitive teams have been recognized as one of the TOP 10 in the country. Their dancers have earned dance titles and high score awards on both the Regional and National level as well as several special awards recognizing overall excellence in technical choreography, training, and costuming, including multiple awards in 2015.For students interested in making a more serious commitment to dancing, they offer the WDA Dance Troupe. Currently there are about 50 students in The Troupe. In addition to private instruction, they all receive numerous classes in technique. In recognition of their students' technical and performance expertise, their renowned Troupe consistently wins the highest awards from only the most prestigious competition organizations across the country. While there are countless competitions offered throughout the country, WDA prides itself on challenging its troupe dancers at only the most esteemed organizations. Time after time, The Troupe continually tackles this challenge and succeeds time after time, most recently including top awards from Onstage New York Nationals, New York City Dance Alliance (NYCDA) Nationals and Youth America Grand Prix. In addition, their troupe annually performs for a number of charity events including Dancers Responding to AIDS (DRA) fundraisers and have had the privilege of performing in the past at Paul Newman's Hole in the Wall charity event.
4. DC Dance Factory – The DC Dance Factory ("DCDF") maintained their 4th place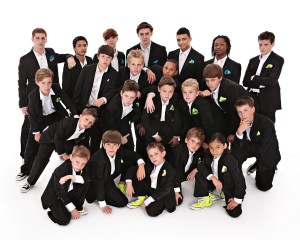 position on our Top 50 Studios list. They have been National Champions for the last 16 years, Dance Spirit recognized them as one of the top 50 schools in the United States and Dancer Magazine ranked them as the #1 studio in the entire state of Tennessee. Their dancers have had the opportunity to dance for Justin Timberlake, Janet Jackson, Mariah Carey, Britney Spears, Chis Brown and more. DCDF believes that dance enriches lives through creativity and expression and their goal is to provide their students with the best dance training from the best dance faculty in a great dance facility. The DC Dance Factory has seven companies ranging from the Pee Wees to the Seniors and, of course, the Boys. These companies compete in 3-4 regional competitions each year and 1 national competition. They also attend conventions and workshops. The companies are for the dancer that wants to take their dance career to the next level. It involves dedication, commitment, hard work, passion, eagerness to learn and a lot of extra effort. What the members of the companies experience as both an individual and a dancer is priceless. The DC Dance Factory Companies are recognized and well respected throughout the nation and it is an honor to be a part of this prestigious group.
5. Murrietta Dance Project – The Murrieta Dance Project ("MDP") is a repeat from last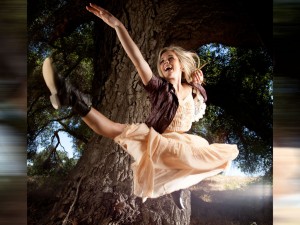 year's list of Top 50 Studios. At MDP, dancers receive the highest level and quality of training in a fun and nurturing environment. They take pride in raising independent and strong individuals while training the best dancers who will carry the determination to succeed in all areas of life. Owner and Director, Erin Babbs has been dancing since the age of three and a professional dance instructor for the past 19 years. It has been her lifelong dream to create a passionate and meaningful dance experience for all of her students. The professional and dynamic teachers at MDP are dedicated to providing a strong technical base while steering every student towards self confidence and promoting integrity and a passion for dance. Murrieta Dance Project has six professional dance rooms all of which are equipped with raised wood and Marley flooring, state of the art sound systems, and viewing windows. They also have three student lounges (including a special "boys only" lounge), dressing rooms, a refrigerator, microwave, private homework quiet room, pilates studio, voice room and a cafe (MCafé) that serves healthy hot meals and snacks 5 days a week! Finally, for parents, MDP has provided a parent lounge equipped with chairs, reading materials, their MDP Boutique and soon they will be adding monitors where you can view your child's classes from the comfort of your lobby seat!
6. The Rage Entertainment Complex – The Rage Entertainment Complex is an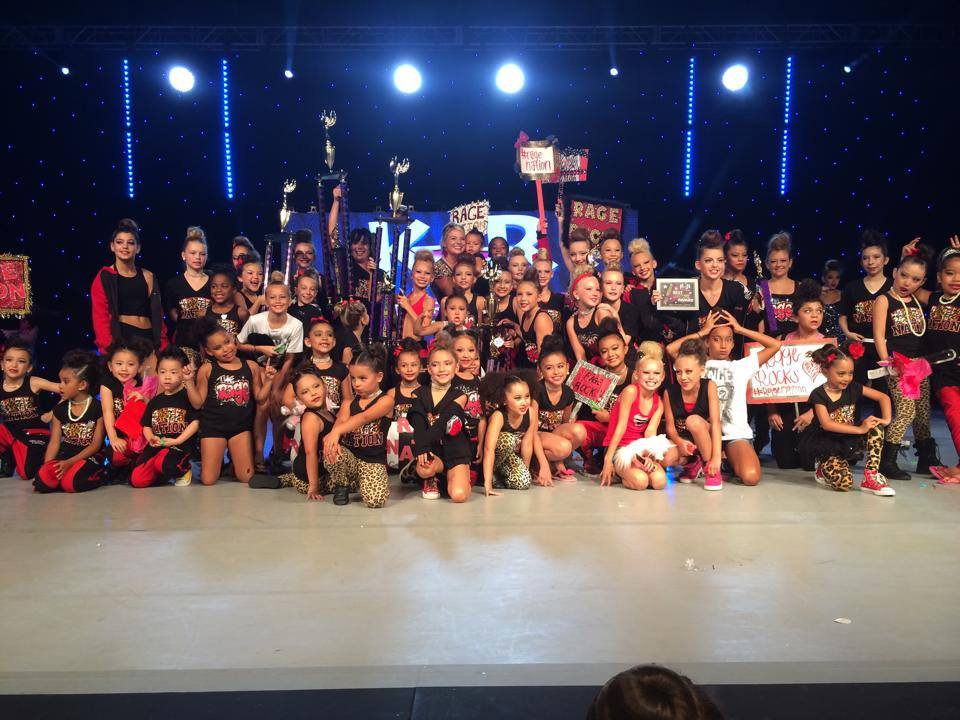 encore studio on our list of Top 50 Studios in the US for the second year in a row. They offer every level of training, from beginner to professional, including artist development, vocal training, music production, recording studio training, acting coaching, competitive dance, and the availability of performance opportunities. They also include a complete marketing team from publicist to touring, online media promotions, label showcase, image consulting. Many of their students have gone on to work in television series, commercials, movies and numerous other venues. They count many signed recording artists among their students/alumni. They are the creators of the world renowned Rage Crew Dancers and the singing/dancing group the LA Hip Kids. These award winning dancers have been seen on several shows including So You Think You Can Dance, America's Got Talent, The Ellen Show, The Voice, The X-Factor, The Today Show, America's Best Dance Crew, and too many Disney and Nickelodeon shows to mention!!!! In addition, they have a residence complex for students from out of town. The Rage Artist Residence Complex is Southern California's premium destination for artists on the rise. The complex consists of dorms, locker rooms, a laundry and full service kitchen, living and dining room areas, media work area and is attached to a 2,500 square foot rehearsal room. This 6,000 square foot Artist Residence Complex sits above the renowned Rage Entertainment Complex, a 7,000 square foot facility complete with a recording studio, rehearsal rooms, state of the art sound equipment throughout, PA systems, wireless microphones, 99-seat theatre and the zebra lounge, equipped with a theater style movie screen, bar, booth and plush seating.
7. Club Dance Studio – The Club Dance Studio ("CDS") is dedicated to providing

outstanding technical training in a positive environment. CDS focuses on the life skills of teamwork, punctuality, dependability responsibility, and most importantly, respect for others. CDS has been named as one of the Top 100 Dance Studios in North America and they have earned numerous Over All High Point Awards both Regionally and Nationally. Their dancers have been seen on several programs including, but not limited to, America's Got Talent, Bunheads, The X Factor, The Maury Show, Dance Moms, and Shake It Up (Disney) and various music videos. They have also been featured in the April 2015 issue of Dance Spirit Magazine (Dancer Jaycee Wilkins) and in Dance Magazine. They have also been seen in a Dancewear Solutions Magazines. CDC has six completion companies: (1) Showstars – the youngest dancers delight audiences of all ages at the Queen Creek Trunk or Treat Festival, the December Holiday Showcase, the Queen Creek Spring Festival and their Annual Spring Recital; (2) Club Dance Strutt – a beginning/intermediate level precision drill and pom performance team; (3) Hip Hop Company – dancers who specialize in high energy hip hop styles; (4) Company –nationally award winning competitive, invitation only dance team (both boys and girls) who are committed to a higher level of dance; (5) Pre Pro – designed for the student striving towards a professional dance career; and (6) – Pre Pro Ballet – students working towards a professional dance career in ballet.
8. Royal Dance Works – Royal Dance Works ("RDW") is passionate about dance and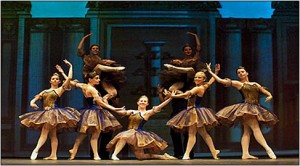 inspiring their students. They take great pride in providing an inventive, thrilling dance program and in knowing that our greatest effect is from teaching positive values important to all areas of life. RDW's environment is challenging yet nurturing where their dancers flourish, gain confidence, and grow into amazing young adults – all through the passion of dance. Royal Dance was named the #1 dance studio in Arizona by Dancer Magazine.RDW's reputation for excellence is best exemplified in the achievements of their advanced dancers. Their students have won scholarships, five national championships and Star Search. Their Senior Company was selected out of a wide field of competitors to perform at Radio City Music Hall in New York City. Additionally, many of their alumni have gone on to dancing careers in Los Angeles, Las Vegas, and New York City. Not only have they appeared in national venues, they have also performed in England, France, Italy, and Australia. They have demonstrated a style and passion for dance that has earned them a reputation for excellence. In order to provide continued growth for their students, RDW annually provides international master teachers to instruct and choreograph.
9. Envy Dance Artistry – Envy Dance Artistry ("EDA") is a repeat on our list of Top 50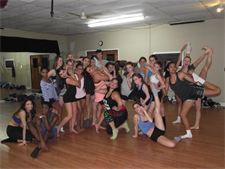 Studios to Watch. They are focused on providing high quality dance instruction to their students. EDA brings in some of the best known talent in the dance world for their master classes and intensives. They also provide award winning choreography for auditions, competition teams, solos, shows and other events. EDA is available to provide entertainment for special events. Their Company is based on the belief that their dancers deserve the very best in choreography and dance education. EDA's choreographers are committed to meeting those needs. As a result, a high percentage of the students and studios they that they work with continue to return for EDA's award winning choreography. The Envy Foundation for Dance is a non-profit organization founded by Envy Dance Artistry for the purpose of offering dance scholarships to serious, talented dancers that cannot afford the high costs of dance education and training. These funds can be used for camps, competitions, fees, travel, summer programs and various other expenses. The Foundation has a "Pay It Forward" policy so recipients of the scholarships are asked to mentor other dancers or assist the Foundation with fund raising activities. They also may be requested to perform at Foundation events.
10. CC & Co. Dance Complex – The CC & Co. Dance Complex ("CC&C") offers the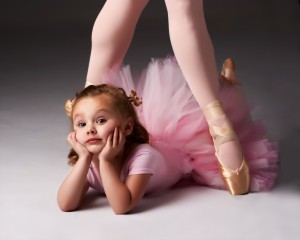 highest level of dance training for ages 2 to adult. Their dancers grow on both a stylistic and technical level because of the teaching of some of the leading choreographers and instructors in North Carolina and abroad. Their dancers learn teamwork, gain better time management, set and attain goals, build self esteem and develop leadership skills in a positive, safe, and nurturing environment whether seeking a professional career or dancing recreationally. Their goal is to unite all dancers in the Triangle through workshops, classes, and performances to give a greater appreciation of dance to the Triangle area. In addition to the usual dance classes they offer, CC&C has three competition companies: The Core, The Fusion, and The Rising Stars. The Core is CC&C's advanced dancer competition and performance company and is a jazz and tap company. The second team is The Fusion Company is a recreational dance competition and performance company which is a Jazz, Tap and Hip Hop company. Lastly, there is The Micro Mini Company which is for their youngest dancers and is part of The Fusion Company. Additionally, CC&C has an unusual program where they are willing to work with home school co-ops and charter schools to accommodate their unusual schedules. CC&C believes that dancing helps in developing fine and gross motor skills, fitness conditioning, strength coordination, confidence and more. In the belief that their dance classes would enhance the home school or charter school experience, CC&C offers a convenient way for home schooled or charter school dancers to be part of their dance school.
11. The Dance Club – This is the second appearance of The Dance Club ("TDC") on our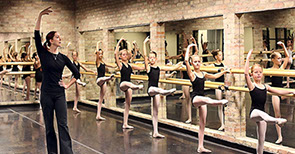 list. TDC is a nationally acclaimed dance studio housed in a state of the art facility. In addition to the dance classes found at most studios, they offer Fairytale Ballet and Improv. TDC has been in the business of training talented young dancers for more than 32 years. Their students have gone on to have wonderful experiences in the professional dance world on stage, in film, TV and theater. While some have toured the world with top recording artists, others have done company work or gone on to very successful teaching careers. In reality, most students at any studio do not end up with a professional career. However, the skills they learn will carry them on to good use no matter what their career path. At TDC, they strive to arm their students with essential life skills that lead to success in whatever they pursue like dependability, punctuality, responsibility, respect, teamwork and great work habits. They teach their students to make goals and to work towards attaining those goals. These are skills that enable their students to excel in every aspect of their lives. Because TDC has high expectations for their students, their dancers experience great success in the dance arena and they learn first hand that hard work pays off. In the process, their dancers make great memories and gain great confidence, self esteem and perspectives.
12. Mather Dance Company – Mather Dance Company ("MDC") is another returnee to our

Top 50. MDC has some of the best dancers in the country! This elite team of dancers has worked with, and continues to work with, today's entertainment icons in the music, television, and film industry. These exceptionally gifted dancers share one common goal – to astound and inspire audiences every time they perform. MDC's artistry is led and inspired by Shannon Mather whose choreographic vision and brilliance along with these extraordinary talented dancers make up Mather Dance Company. MDC is proud to showcase these superstars of dance! Additionally, they will focus on the Mather Dance Company pre-professional dancers that range in age from 5 to 18. MDC trains them at unparalleled levels and provides them with the necessary tools required to be a member of their professional company. They educate their pre-professional dancers in all aspects of the business, i.e. auditioning, choreography, performing, how to get hired, headshots, and ongoing training in all disciplines of dance from many dance masters. Their pre-professional dancers compete and participate in dance conventions as well as book jobs and work professionally in the industry. Their mission is to train young dancers with active and creative minds and give them a sense of compassion for the arts and the confidence to become the success they are meant to be.
13. The Southern Strutt – Southern Strutt ("SS") is yet another from last year's list of Top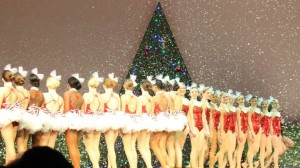 50 Dance Studios to Watch. Additionally, Dance Spirit Magazine also recognized them as one of their top 50 studios in the nation, Spirit Magazine named them "Columbia's Best Children's Dance Program" and Palmetto Parents Magazine called them the "Most Friendly Place to Work." Southern Strutt was established in 1982 by Nancy Giles whose dream was, and is, to help adults and young people alike realize their full potential in dance. A renowned dancer herself, she has brought excellence in dance instruction and performance to the Midlands. "Our mission is to build individuals' self-confidence, help them learn discipline and team work, and to realize their own abilities to achieve their life dreams," Nancy says. At Southern Strutt, they realize that pursuing a profession in dance is not everyone's goal. But, they believe that the lessons their students learn about themselves through dance are indispensible no matter where they end up or at what they end up pursuing in life. Nancy gets as much joy from the stay-at-home mom alumni as she does from the alumni who calls her from Broadway on her opening night. Southern Strutt has produced not only professional dancers, but also teachers, lawyers, doctors, stay-at-home moms and others in a number of fields. Many of these alumni now bring their children to Southern Strutt to learn to dance. Their talented faculty has years of professional experience from the national stage, television, film, and many other productions.
14. Jersey Cape Dance & Gymnastics Academy – The Jersey Cape Dance and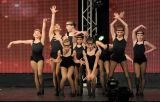 Gymnastics Academy ("JCD&GA") has been making a positive difference in children's lives for 27 years. They are one of the most recognized schools in the tri-state area due to their dedication to quality gymnastics and dance education. Their curriculum includes recreation dance, gymnastics, pre-school programs, and intensive studies for the serious dancer and gymnast plus adult classes. JCD&GA believes in a dance education that teaches people to be the best they can be. They offer a studio where their students will experience physical activity that will inspire dedication, teamwork and discipline, as well as other qualities that will last long after their dance and gymnastics classes are over. Their preschool class is a unique introductory program designed to enhance coordination, musicality and a genuine love for the art of dance and gymnastics. Although the Intensive Program was designed for dancers and gymnasts who strive to accomplish more from their training or wish to pursue a professional career, the main goal is building character and enhancing lives. In addition to graduating from some of the top Colleges and Universities in the country, graduates of the Intensive Program have moved on to professional careers on Broadway, Entertaining on Cruise Ships, Disney and back-up dancers for major recording artists. Intensive dancers have the opportunity to attend special work shop classes designed to enhance their education in the art of gymnastics and dance with some of the top choreographers and teachers in the field. JCD&GA is home to "Unity In Motion," a dance group which competed on America's Got Talent in Season 2012 and advanced to the Quarter Finals.
15. Bunker Dance Center – Bunker Dance Center's ("BDC") philosophy is to bring joy to

the lives of young people by exposing them to the exciting world of dance! They believe that dance is a motivating, vibrant visual art that is best realized when a dancer is inspired and trained in numerous dance disciplines. Over the years Kathy Bunker, the owner and Artistic Director, has received numerous accolades, awards and honors in the dance world and many of BDC's teachers have judged, choreographed, and danced on numerous shows such as America's Best Dance Crew, Mobbed, So You Think You Can Dance, Celine Dion's Show A New Day, Stomp, the Cirque shows Love, Believe, Le Reve, Viva Elvis, and Mystere to name a few! Additionally, several former instructors have won or been nominated for Emmy Awards for their work and Aaron Turner, a former student and current teacher at Bunker Dance Center, was 1st runner up on season 10 of So You Think You Can Dance in 2013. For years, their prestigious Nevada Youth Dancer's Company has been receiving numerous accolades at national dance competitions in categories such as Overall High Score, Critic's Choice Awards, Technical Merit, Choreography Awards, Entertainment, Showmanship, Best of Show, Best of Show, Class Act Awards, Versatility Awards, Best Costumes, and Sportsmanship Awards. Bunker Dance Center Ensemble Teams and the Recreational Dance Club Teams are also making their mark in the competition world. Additionally, their newly formed musical theater company, Ovation, has enjoyed great success with their first heartwarming show The Polar Express 2013.
16. Triple Threat Performing Arts – Triple Threat Performing Arts ("TTPA") is a place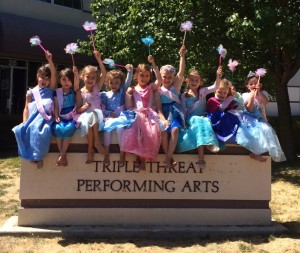 where students of all ages and levels not only learn several genres of dance but also acting, voice and music training. These "tools" help the students become a true "Triple Threat." It is TTPA's mission to provide their students with the knowledge, appreciation and skills to enjoy dance, music and drama for a lifetime. Their students are exposed to all types of music and dance from country to classical. At TTPA, they are all about laughter, music, hard work, fun and family. They are all about music, laughter, hard work, family and fun! Fifteen years ago a dream became reality when SS Dance Express and the Livermore Academy of the Performing Arts came together to create a unique, well-rounded Performing Arts Center that is more than just a dance studio. With more than 40 years of combined teaching and knowledge, the owners of Triple Threat created something new and exciting. Their goal is to offer the best training in the Bay Area from recreational to advanced, from 2 years old to 102. In addition to classes, they offer Summer Dance Camps, Princess Tea Parties, Musical Theater Camps, and Dance Intensives.
17. Elite Academy of Dance – The Elite Academy of Dance ("EAD") is new to our Top 50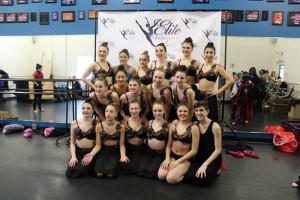 Dance Studios in US. They have been providing quality dance education for to ten years and they are committed to providing the highest quality of dance education for all ages and levels. At Elite, they offer classes for the recreational dancer, the non-competitive dancer and dancers. EAD is home to Grand National Champions! Elite's prestigious company has earned numerous awards regionally, nationally and internationally including awards for technique, choreography, highest point, and overall excellence awards. Their company consists of several levels – Petite/Mini, Junior, Teen, Senior and Elite Senior. Elite also offers The Next Step-Pre Professional Program. The increased popularity of mainstream media, including Cirque du Soleil and Dance Television has created a huge demand for acro dance teachers in studio settings. This has caused some studio owners to hire unqualified instructors or gymnastics coaches to fill the void. Elite has recently became the first studio in New England to be Acro Arts Certified! Dancers who train through Acrobatic Arts have balanced development, are stronger, fearless, and more flexible. Studios that implement this program will see dancers with more skills, who have fewer accidents, and are less likely to develop chronic injuries. It is EAD's mission to set the standard of excellence among dance instructors so as to promote technique and progression in Acrobatic Dance.
18. DanceMakers Atlanta – DanceMakers Atlanta is proud to offer their students the finest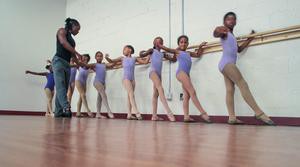 in dance education. Their program focuses on performance and intensive technical training. They are committed to providing a superb education in dance. DanceMakers provides classes that are suitable for each dancer's physical capability, talent, and ability. The directors conduct a placement evaluation of each dancer before they are placed in the appropriate class. A student's previous dance experience may or may not be considered in a placement evaluation. Denise Heard-Latimer and Lynise Heard are the Directors of DanceMakers Atlanta. During Denise's Senior Year at SMU, she was awarded "Most Outstanding Performer" for the dance ensemble. Many of her students are National Championship winners in numerous dance competitions throughout the United States. Her goal is to spread her passion for the art of dance back to the community where she began her career. Lynise Heard graduated from SMU with the most awards in the dance program ever received by one student. Lynise's mission is to train young people to be nationally recognized dancers. Dancemakers of Atlanta, Inc. has been named one of the top 50 studios in the United States by Dance Teacher and Dance Spirit magazine. Several of Dancemakers alumni have received full tuition scholarships to colleges specializing in the arts.
19. Tawn Marie's Dance Center – Tawn Marie's Dance Center ("TMDC") is appearing on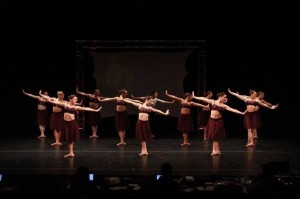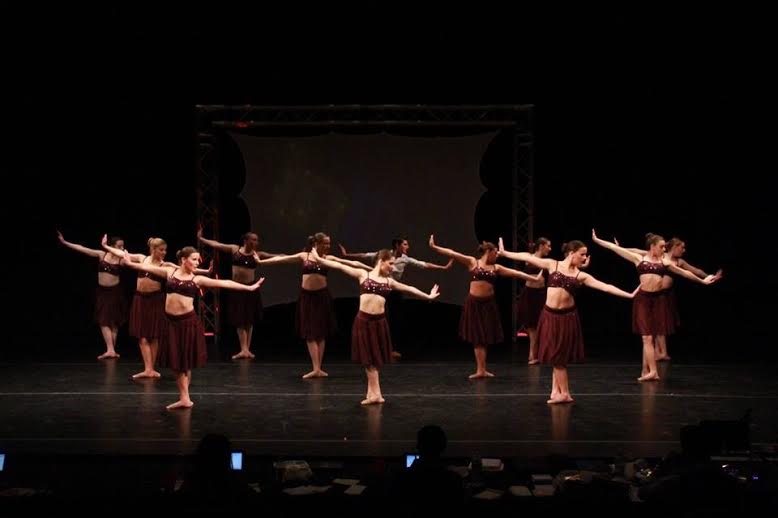 our list of Top 50 Studios in the USA to Watch for the second year in a row. Their goal is to challenge all of their students to achieve their personal best while still enjoying the joys of dance. Since they opened 1996, TMDC and their students have earned numerous regional and national awards such as multiple awards in 2014 including Best Studio at the United States Tournament of Dance, being voted Top 50 dance schools in the United States by Dance Teacher magazine, consistently being voted top dance studio in the town of Syracuse, New York, winning the top small business award by SBA and for the past few years, they have won Top Studio awards at every competition they have entered. They believe they have achieved this status by the excellent personalized coaching and chorography of their instructors and the dedication and hard work of their students. The center runs their business very professionally and has a stellar reputation nationally. They have won the Diamond Award from the United States Tournament of Dance and the Access Broadway Cup. Their students have received many scholarships both locally and nationally.
20. Dance Precisions – Dance Precisions ("DP") has moved up significantly from 32nd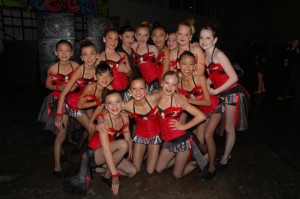 place on last year's Top 50 Dance Studios to Watch to 20th place on this year's list. DP is committed to teaching quality dance classes in a safe and family friendly atmosphere. It is their goal to create great kids who are prepared for the future and appreciate the arts. They recently were featured Dance Teacher Magazine. Top reasons to choose Dance Precision are: (1) 27 successful years; (2) four different programs intended to offer students training best suited for their purposes – Stars Dance for the youngest dancers, Academy Dance for recreational dancers, 2nd Company performing teams and 1st Company National Championship competition teams; (3) classes customized to work with dancers' busy schedules; (4) studios with raised wood floors, 20 fully experienced teachers; (5) home to Cheer Precisions can provide dancers with outstanding tumbling classes and coaches; (6) affiliated with Team Millenia for World Class Hip Hop Dancing; (7) Master classes with teachers from New York to Los Angeles; (8) Summer intensives; (9) Annual Recital held in a professional theater for all dancers; and (10) dance studio offers personal care and attention to dancers and their families. Academy Dance is for their recreational dancer. The Stars Dance program is for their youngest dancers. Dance Precision's 2nd Company is a training company created to allow beginning and intermediate dancers stage time until they are ready to move up to the 1st Company. The 1st Company is dedicated to building great dancers who will be taught a healthy approach to competition.
21. Temecula Dance Company – This is the second year in a row that Temecula Dance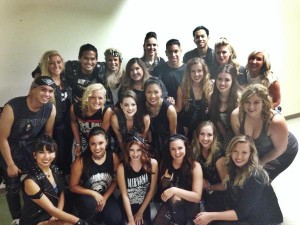 Company ("TDC") is appearing on our list of Top 50 Studios. TDC is considered by many to be one of the top studios in the country. Recently, they received the Industry Dance Awards prestigious honor of Most Outstanding Performance in the Country. Many of their dancers are working professionally on film, TV and video. They have performed on X-Factor, Dancing With The Stars, America's Got Talent, Shake it Up, Kohls, Mattel, Disney, Microsoft and American Idol, just to name a few. Their secret to success is dedication, high expectations and commitment. They were recently named the Top Superstar Studio at Starsystems National Talent Competition. TDC consists of three locations and 2,500 students and is also home to a non profit organization called The Make A Difference Foundation. The combined efforts of their amazing instructors and dance families help their dancers become positive force in their community and grow as young artists. TDC's dance families are very involved in community service, providing food to the homeless, aid to an orphanage, Christmas gifts to disadvantaged children and visits to senior centers. Dancers interested in becoming a member of their prestigious TDC Company Team are required to be selected and participate in the Competitive Intensive Program (CIP). Although CIP is a pre-requisite, it is not a guarantee to Company Team.
22. Tempe Dance Academy – Tempe Dance Academy ("TDA") has maintained the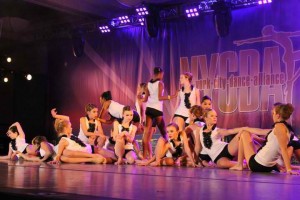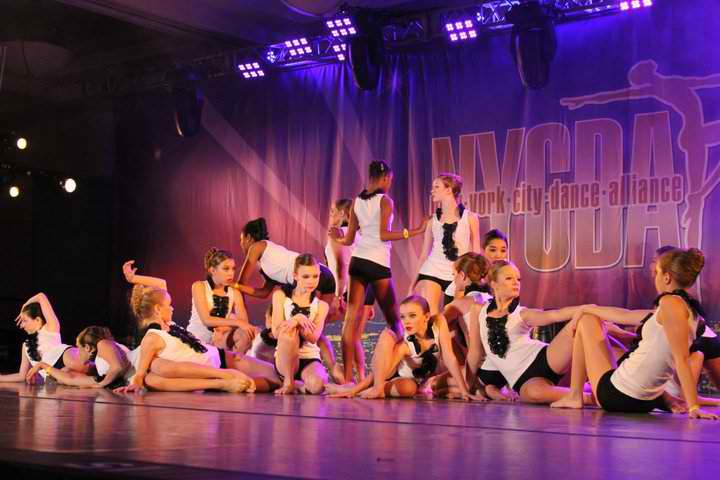 position they had on last year's list of Top 50 Studios, They believe that the reason they have earned a stellar reputation in the dance world is due to the dedication of their teachers and their stress on excellence in dance. TDA also believes that they have earned many of their accolades due to the fact that their students receive many, many hours of ballet training which has resulted with a strong ballet/technical emphasis in their dancing. Additionally, their students stand out because of their strong technique and vitality. Whether a student is dancing for self-accomplishment or a pathway towards a potential future career, the education and training they receive will make the difference between success and failure. TDA stresses the quality of their dance training and the significance of meeting the needs of both our students and the Art of Dance. TDA's students have won hundreds of scholarships, awards, titles, and trophies. Tempe Dance students will be seen working professionally as a faculty member in many classes or performing on the stage. All of these accomplishments speak of the quality of the dance education received at The Tempe Dance Academy.
23. Momentum Dance Studio – Momentum Dance Studio ("MDS") is a newbie to our list of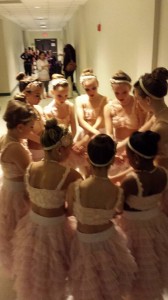 Top 50 Dance Studios in the US to Watch in 2016. MDS is one of the fastest growing dance studios in the Metroplex Dallas/Fort Worth area. Jennifer Gilmore founded Momentum Dance to give local dance students a place to develop their dance abilities in a fun, morally sound environment. Their amazing teachers and exciting opportunities are causing Momentum Dance to quickly becoming a popular name in the Dallas Fort Worth area. MDS is excited to begin their eighth year, and second year at their new 7,000 square foot state of the art studio, with a fantastic staff and their wonderful students. MDS is happy to see new people to the Momentum family and, of course, they are happy to see all of the old familiar faces from previous years return. This year, the Momentum Competition Company has grown to more than 60 members! As MD grows, they are continuing toward their goal of training dancers in a fun, morally sound, drama-free learning environment. They offer classes for competitive and recreational dancers ages two through adult. They offer classes in Ballet, Tap, Jazz, Technique, Contemporary, Lyrical, Hip Hop, and Pointe. Jennifer and her staff are pleased with the growth Momentum has seen over the past five years and they look forward to an exciting year and competition season.
24. Columbia City Jazz Dance School and Company – The Columbia City Jazz Dance
School and Company ("CCJDS") made a big jump from the 40th position last year on our list of Top 50 Studios to the 24th position this year. Columbia City prides themselves on their award winning dance instruction for all ages in a fun, family like and profession atmosphere. They value their students and strive to provide the best possible experience for them. Their teachers have wide ranging dance backgrounds and believe in starting with proper technique with a new student's very first class. Columbia City has received many accolades. A couple of those are receiving the Cultural Council 2012 Founder's Education award and named "Best Dance School" by Palmetto Parent Magazine two years in a row. They were also featured in Dance Spirit and South Carolina Arts Commissions. The Columbia City Jazz Dance School is an exciting facility where they take proper dance training seriously. There is a difference when you take dance at CCJDS! They have an all-adult staff and have developed unique teaching methods to insure that even the youngest dancer properly learns the basics and dance terminology and has a wonderful time while doing it! Dale Lam, Columbia City's Artistic Director, was named "Top Private Studio/Conservatory Teacher" by Dance Teacher magazine and The Dance Teacher Summit in Long Beach, California, this summer! She is a master instructor throughout the United States, has taught internationally at Danz Studio in Costa Rica, the Kiradjiev Cultural Center in Plovdiv, Bulgaria, and the Singapore Dance Association at Lasalle College of the Arts in Singapore and is an active choreographer.
25. The Dance Zone – This year The Dance Zone ("TDZ") has moved up to the 25th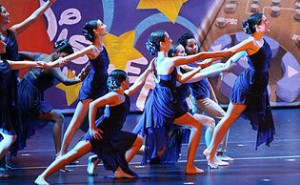 position from last year's 35th position on our list of Top 50 studios. At TDZ, their students discover what it means to dance with No Limits! TDZ's dedicated and professional teachers focus on the growth of each individual student. Whether the student dances one hour a week or ten hours a week, each class is designed to aid in strength, coordination, body awareness and confidence all of which are building blocks of a good dancer! In addition to dance classes, TDZ provides their students with the skills to become a Triple Threat! Stage Struck is TDZ's musical theater training program where the student can learn to sing and dance and has the opportunity to perform in an energetic and unique musical theater program. Whether their student wants to become a Hollywood star, a Broadway actor, or just to have fun, TDZ's goal is to provide them with the best Musical Theatre training available. The students' talent, hard work and parental support have helped Stage Struck become Henderson's most comprehensive Musical Theatre training program! At TDZ, they believe it is about more than teaching. They strive to guide their youth and prepare them for the many opportunities that life has to offer. At TDZ, they model through their behavior and want their dancers to know the importance of community involvement. TDZ partners with After-School All Stars and participates in food drives, fundraising performances, and National Dance Week. These are a few small ways in which TDZ gives back to their community.