This list of "top studios" is only meant to acknowledge some of the awesome dance studios throughout the United States and is in no way meant to be all-inclusive. This is just a small list of a few of the studios that we believe go above and beyond. At Bdancewear.com, we believe that any dance studio that is dedicated to teaching students to dance is doing something marvelous and is worthy of recognition! If your studio is not on the list and you believe it should be, feel free to comment on our blog or email us Brittany@bBdancewear.com. Whether you are a director, teacher or student, we would love to hear from you and to write an article about your studio.
26. Impulse Dance Project – Impulse Dance Project ("IDP") is a repeat on our list of Top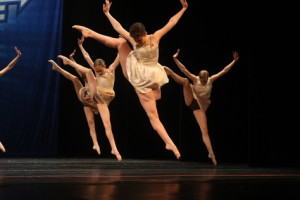 50 Dance Studios in USA to Watch. This award winning studio offers the highest level of dance education in the area for students of all ages. IDP realizes that not every student will go on to have a career as a dancer. Nevertheless, they strive to provide a professional environment that not only challenges their dancers but also nurtures the souls of these young artists and teaches them valuable life lessons. It is their goal to offer a dance group that develops the love, potential, confidence, focus, discipline, technique, and art that any child needs to succeed in the dance world at any age. Impulse Dance Project has a reputation for creating technically astounding dancers and exceptional performers. They are dedicated to boosting individual dancers to their highest potential as well as nurturing a team. All company dancers are bound by contract to remain a member for the full season to ensure that all team members are dedicated and fully committed to the studio. Additionally, every member of the company must audition each year to retain their membership.
27. Strictly Rhythm Dance Center – Strictly Rhythm Dance Center ("SRDC") is a returnee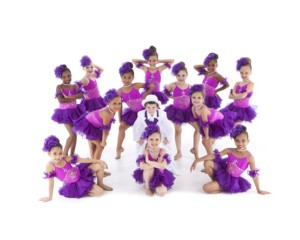 from last year's Top 50 Dance Studios in US to Watch. Since opening in the fall of 1997 they have been providing quality dance instruction. When SRDC opened its doors, they had 75 students and two dance rooms. They now have over 400 students and five state of the art dance rooms. SRDC, nationally ranked competitive dance team having won both Regional and National awards, houses one of the largest Early Childhood Dance programs in the area. Their goal is to produce well-rounded dancers, who are skillful in all forms of dance. In 2006, Dance Spirit magazine chose SRDC as one of the Top 50 Studios on the Move and they appeared in the annual Dance Spirit yearbook. Every year since 2007, SRDC has been awarded the Studio Excellence Award by the Federal of Dance Competitions recognizing them as one of the top studios in the nation. In 2009, 2010, and 2011, SRDC received the coveted Pinnacle Cup signifying them as the top competitive dance studio in the country. Students in their dance company have been awarded many dance awards and titles, along with scholarships to the top dance colleges in the country.
28. Centerstage Dance Academy – Centerstage Dance Academy ("CDA") has been part of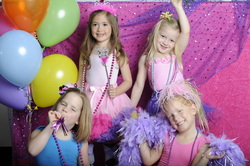 the Carrollwood Community for over 25 years. At CDA, students experience an enthusiasm and love of dance while focusing on proper technical skills in a nurturing and positive atmosphere. Their goal is to offer a positive atmosphere that fosters individual development in self-esteem and improvement. CDA's competitive dance team was formed for the serious dancer who yearns for professional training to prepare him or her for the professional world of dancing. According to CDA, while they pride themselves on being a regional and national award winning and celebrated team, CDA is first and foremost a "family." Dedicated to the personal growth of each and every student, as a person and a dancer, DA knows that it is wonderful for that person to be acknowledged for their talents. No trophy can compare to that humble, well disciplined, tenacious, and hard working person that CDA creates from the student who walks through their door. Whether their student wants to develop their dancing talents for fun or to dance professionally, their talented staff trains their students and takes them to the next level.
29. Sally Gould Dance Center – The Sally Gould Dance Center ("SGDC") is making a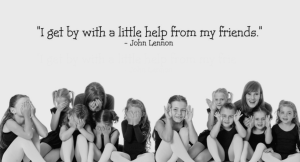 second appearance in a row on our Top 50 Dance Studios in the US to Watch. Since they were founded in 1975, the SGDC has provided personalized training to both the amateur and the professional dance worlds. Their goal is to motivate, inspire and instill the love of dance! The "Sally Gould Dancers" perform at local elementary and middle schools yearly, as well as doing outreach programs at local nursing homes and hospitals. The Dance Company was chosen to perform at Walt Disney World in Florida and have since competed in many local and national dance competitions, receiving numerous top awards and recognition for their zest and unique dance style. Many alumni have opened dance studios in the New England area. Others have danced or worked with many organizations including the Professional New England Cheerleaders, Celtics Dance Team, Granite State Warrior Choreographer and Director, Ballet Theatre of Boston's Nutcracker, the Dinner Theatre at Mount Pleasant Country Club, Ballet Theatre of Boston's Nutcracker and Dinner Theatre at Mount Pleasant Country Club. They have also received numerous scholarships from prestigious schools. One of SGDC's companies performed in a show in Boston and America's Got Talent producers happened to be in the audience. Their dancers were invited to perform on live television on America's Got Talent. SGDC is very proud of all the success of their "SGDC Family" through all these years.
30. Horizon Dance Center –Horizon Dance Center ("HDC") provides an excellent dance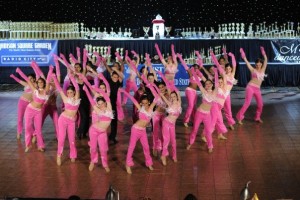 education in a caring, nurturing and safe environment. The love, discipline and respect of dance fostered at Horizons is a gift that can last a lifetime. HDC's goal has always been to give their students a "New York City" dance experience in their own community. The instructors at Horizons come from a wide range of professional experience. They all specialize in certain forms of the performing arts, and have up to date training and experience as choreographers and performers. Not only is Director Linda Abbate-Machado a member of Dance Masters of America and Dance Educators of America, HDC is accredited by both organizations. At HDC, their recreational dance students are provided the chance to experience two or three dance genre within one introductory class and their competition dancers won multiple awards at the United States Tournament of Dancers. HDC encourages variety and makes the presentation of dance affordable and easy. Horizons offers a special pre-school program which introduces dance to our younger students in a way that is creative and fun. HDC's comprehensive professional training program is truly unusual due to the fact that it allows students to study with a wide range of instructors and choreographers that are experts in their field of study. The HDC "company" has been preparing dancers for the rigors of a professional career. Their students have made the evolution from HDC to the best college dance programs, movies, videos and Broadway.
31. Artistic Fusion Dance Academy – Artistic Fusion Dance Academy ("AFDA") is a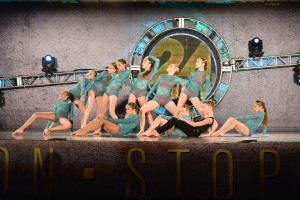 nationally applauded dance studio that educates students in the beauty of life and the art of dance. Their objective is that each student experience life lessons as they grow in an artistic atmosphere. Their recreational dance program is second to none. With courageous hearts and a big dream, Jennifer and Julie Jarnot proudly opened Artistic Dance Academy that would be unique to the area and would focus on providing the highest quality dance classes, training and education to their dancers. They started with just five students and an encouraging support team. Fifteen years later, Artistic Fusion was honored to be named one of the Top 20 Dance Studios in the Nation (Dance Spirit Magazine). AFDA has three competition companies. The first team is the Artistic Fusion Core Company, a nationally recognized and award winning competitive program for the serious dancer searching for a challenging dance training curriculum. The second team is the Artistic Fusion Elite Team which is designed for the dancer who is looking to gain more performance and stage opportunities while furthering their technical dance training. This is a great program for those who want to compete while having more flexibility with the time commitment. The third team is the Breaker Boys which is a boy's only crew! This Hip Hop Crew trains in the fundamentals of Hip Hop and Breakdancing.
32. Academy of Dance Arts – Debra Bricker, the director of The Academy of Dance Arts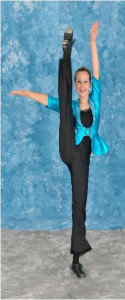 ("ADA"), brought her extensive experience and knowledge to ADA. She enjoyed a brilliant dance career with national ballet companies in the United States and Canada. Her versatility, style, and poise were recognized early as she began her career. She trained at several Ballet companies including the prestigious American Ballet Theater where she was on full scholarship. Debra later appeared with ABAT and National Ballet of Canada including televised live from Lincoln Center performances of such ballets as Firebird, Nutcracker, Swan Lake, and Sleeping Beauty. She also delighted audiences in solo and guest artist performances with a number of professional dance companies. She also danced and choreographed numerous television and theatrical shows. Additionally, she taught at several university level classes. ADA is proud to have an award winning Performing and Competing Company. The Company has won numerous group and individual choreography and performance awards. Dancers aged 6 – 18 who want to join the Company and make the serious commitment to competition and performance dancing must audition. Company members are required to attend both called and scheduled rehearsals, take additional classes and participate in local and out of town performances, competitions, and conventions throughout the year. It is also important that the parents are involved in the Company membership, including their participation in fundraising and providing transportation to and from events. ADA provides master classes to all studio dancers of the intermediate level or above. Attendance at this master class is mandatory for members of the ADA Competing Company or anyone wishing to audition for the Competing Company.
33. Luv2Dance – This is the first time that Luv2Dance ("L2D") has appeared on our list of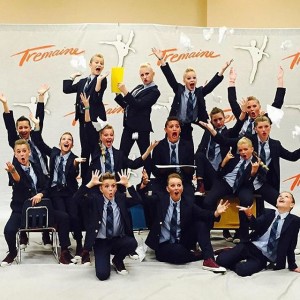 Top 50 Dance Studios in the U.S. to Watch. L2D is recognized and respected in the dance world and beyond their home state of Utah for their high caliber of dancers, incredible teachers and choreographers. They have been awarded many awards of both state and national titles including, but not limited to, best and overall awards for performance, technique, choreography, costume, judges choice, and top studio. Close to their hearts are the company shows they have performed over the years including School Life, Michael Jackson History, America and Spellbound (to name a very few) – all of which have won the accolades of judges and awards at competitions. Not just a competition powerhouse, L2D train dancers varying from those just beginning to those training for the professional level. Additionally at L2D, they understand the concept of evolution and realize that to stay on top the studio must evolve, too. This understanding is what keeps L2D at the forefront of this evolving world of dance. They constantly add curriculum and improve the physical atmosphere of the studio. So far, L2D has had an amazing journey, and the best is yet to come! L2D's motto that guides them is "It's Just a Studio at First Glance, But it's Built From Hearts That LUV 2 DANCE".
34. Danceology Performing Arts Campus – Danceology Performing Arts Campus ("DPAC")

offers dance programs committed to making the art of dance a meaningful and inspiring experience for all students. The dance programs at Danceology® are structured to cater to the dancer interested in pursuing a career in dance as well as one who dances for recreation. Danceology proudly encourages all of their dancers who take part in Danceology Performance Company ("DPC") and Danceology Performance Ensemble ("DPE"). Whether their student wants a more relaxed take on dancing or wants a competitive approach, Danceology offers a team that will suit their needs. DPC is a competitive youth dance company that concentrates on combining technique and artistry while at the same time building team solidarity. DPC dancers work in a fast-paced environment with some of the nation's most renowned choreographers and attend numerous conventions and competitions throughout the season. DPE is the perfect opening to the competitive dance world for the recreational dancer who desires to go to the next level. DPE provides the same fun, inspiring and educational opportunities as DPC, but at a lesser level and monetary commitment. The Diva Division ("DD") is Danceology's Minis competition program and is for the youngest dancers! They have five teams – Babies – 3-4yrs, Darlings – 4-5yrs, Petites – 5-7yrs (1-2yrs experience), Minis (Green) – 6-8yrs (1-2yrs experience), and Minis (Purple) – 6-8yrs (2+years experience).
35. Center Stage Performing Arts Studio – At Center Stage Performing Arts Studio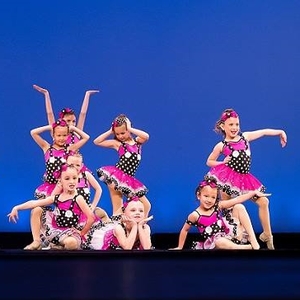 ("CSPAS"), their passion is dance. At CSPAS, they provide their students with technical training in all styles of dance in a positive atmosphere. They also offer acting and vocal classes for those who truly want to be a "triple threat" in the entertainment field. They have been training students who passionate about developing life skills that lead to success and enriching their lives through performance. CSPAS's competition teams hold national titles including national ballroom titles from the BYU Dancesport Championships and the prestigious Studio of the Year award from the Dance Awards. In addition to their instructors, CSPAS provides world renowned guest choreographers and teachers who regularly visit Center Stage. CSPAS has a legacy of generating talented dancers. Several of their students have danced on Broadway, in Disney movies, in Las Vegas shows, on ABC's Dancing with the Stars, Fox's So You Think You Can Dance and many more. Center Stage prides itself in increasing young dancers' self esteem and creating excitement, enthusiasm, and a desire to excel in a world that they love.
36. Dancers Edge – Dancers Edge ("DE") is the Triad's (Greensboro, Winston-Salem and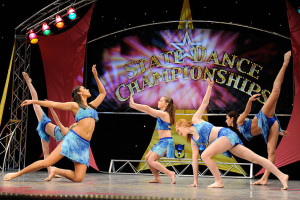 High Point in North Carolina) largest and most award winning dance studio. DE dance teachers have trained with some of the best in the dance world, including with the dancers like Mikhail Baryshnikov, Savion Glover, Dena Rizzo and Darrin Henson and others. Each teacher was selected because they are the epitome of the best in the industry. DE students routinely receive scholarships to train at some of the top schools in the country. Many of their alumni are working professionally in the dance world. Dancers Edge has been acknowledged by major competition circuits across the country for their award-winning choreography. In 2010, the studio had three of the top four scoring routines at National Championships, including the highest score of the entire competition. They have received many accolades and awards over the years, i.e., State, Regional and National titles every year since they were founded, studio with 'Best Technique' in the Nation according to Dancer Magazine," "one of top studios in the country" in Federation of Dance Competitions' opinion, "Best Dance Studio & School in Winston-Salem" – US Commerce Association, nominated "Future Stars of America" by dancestar.com, top competitive studios in the Country, Cathy-Lee Hambright Ward (Competition Director/ studio co-owner) awarded the Dance Educator of the Year by the NCAAHPERD for her leadership and outstanding achievements.
37. Noretta Dunworth School of Dance – This is the second year in a row that Noretta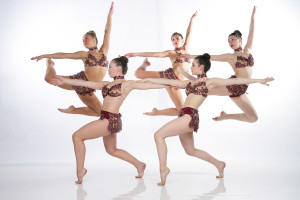 Dunworth School of Dance ("NDSD") has been on our Top 50 Studios in the U.S. to Watch. NDSD is a member of Cecchetti Council of America and has been a member of Dance Masters of America for nearly 50 years. The Noretta Dunworth Dancers can be seen in Professional Ballet Companies, on Broadway, on tour all over America and in Europe, in music videos, Rockettes, Radio City Productions, Cruise Lines, Busch Gardens, Disney, Television, Modeling, Pageants, and Competitions. The nationally acclaimed Noretta Dunworth School of Dance Competition Team is recognized for excellence in their performance and technique in all genres of dance. The dancers range in age from 6 to 18 years old and compete in the mini, junior, teen and senior divisions. The competition team is for students with the drive and dedication to achieve the highest level of dance excellence; however, the benefits of this team go beyond technical skill. These students develop an admiration for sportsmanship, hard work, commitment, team work skills and strong leadership. NDSD also holds Summer Intensives to provide year round training.
38. Edge Studio of Dance – Edge Studio of Dance ("ESD") is the only studio in the area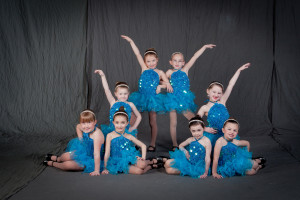 that is now certified by the prestigious Acrobatic Arts program. With the increase in special "tricks" being performed in performances, many are teaching these tricks without the appropriate training. According to ESD, "Dancers who train through Acrobatic Arts are stronger, fearless, more flexible, and have balanced development. Studios that implement this program will see dancers with more skills, who have fewer accidents, and are less likely to develop chronic injuries." The safety of ESD's students will continue to be extremely important to them while promoting technique and progression. Not only is ESD committed to teaching the techniques of dance, they promote confidence, self-esteem and love of dance. The instructors focus on proper dance form, acrobatic technique, work ethic and discipline. ESD is the recipient of many regional, national and international awards. Regardless of dance level or age of your dancer, ESD knows they will have fun and receive the highest level of instruction in their classes. Edge Studio offers over 40 hours of recreational classes each week. The focus of these classes is on form, discipline, proper dance and acrobatic technique, team work and fun! There are many classes to select from so choose one that fits your schedule best!
39. TDS Dance and Acrobatics – TDS Dance and Acrobatics ("TDS") offers a top notch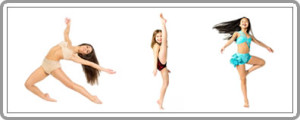 dance education in a positive learning atmosphere. They provide dance excellence for those training with a career of dance in mind and the recreational dancer. Their competitive dance program is considered one of the finest in New England and they were recently voted the #1 studio in the Readers' Choice Awards! Their Dance Companies are comprised of dancers ages 5-18 and train many hours per week in Ballet, Modern, Contemporary, Jazz, Lyrical, Tap, Acrobatics, Tumbling and Hip Hop. Company membership provides a wonderful opportunity to build poise and confidence and develop better dance skills. Their Petite, Junior, Teen, Senior and Acrobatic Companies compete in three regional and one national competition per season. The Dance Studio offers one of the finest dance programs for the competitive dancer in New England.TDS is pleased to be able to offer dance excellence and over thirty years of competitive dance experience. Their Dance Companies syllabus is for the motivated dancer who is seeking top notch schooling as well as more performance and competition experiences than is normally provided for the recreational dancer. Many of their alumni have gone on to study dance at the college level and have enjoyed professional careers in dance.
40. The Dance Factory – The Dance Factory's ("TDF") Elite Competition Team has placed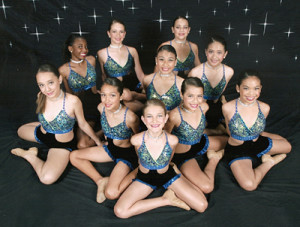 first at every single competition attended, not to mention has received special judge's awards and scholarships. The Dance Factory School of Performing Arts has been selected for the 2011 Best of Rancho Palos Verdes Award in the Dance Companies category by the U.S. Commerce Association (USCA). This award program recognizes outstanding local businesses throughout the country. Whether or not the student plans a career in the dance world, TDS demands the student put forth the very best that they are capable of and in return TDF gives the care and attention that the student deserves. TDF strives to make sure they experience the joy of dance and the benefits of disciplining the body and mind that this art form requires. Many of their students and alumni are represented by various talent agents in the Los Angeles area. In addition, several students have gone on to continue their dance education in a college setting. TDF believes that the most important aspect of their studio is the caring and nurturing view of the studio. The staff genuinely cares about the students and constantly encourages them to achieve more in every aspect of their lives of their lives, including social relationships, school goals. The programs at TDF are customized for the goals and needs of the individual dancer.
41. The Dance Depot – The Dance Depot ("TDD") strives to teach the fundamentals of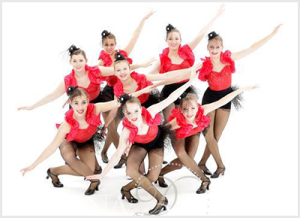 dance while also incorporating discipline, proper technique, rhythm, coordination, and poise in a nurturing and family-friendly environment. Their faculty consists of professional educators and dancers whose backgrounds, education and training provide students with a variety of artistic influences. Their instructors enthusiastically share their expertise and talents with all students, beginner to advanced. TDD considers it their mission to develop a love and passion for dance in the hearts of the students and to also develop their teamwork skills, strengthen their self discipline and build their self-esteem. Students learn the fundamentals of dance while incorporating proper technique, discipline, coordination, poise and rhythm in a nurturing and family-friendly environment. The teachers at TDD are educators and dancers whose training, education and backgrounds provide students with a mixture of creative influences. The instructors eagerly share their expertise and talent with all students, from beginner to advanced. Both the recreational dancer and the competitive dancer attend weekly. Competition teams and additional classes are available for the dancer who is ready for that next step. No matter what direction the student takes, the teachers truly have their physical and emotional development in their hearts.
42. Studio Bleu – At Studio Bleu ("SB"), their team works to create world class dancers by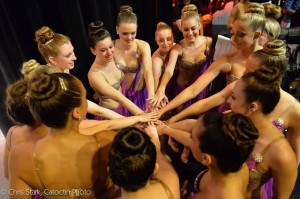 inspiring their students in a learning atmosphere dedicated to SB's core values. SB believes their rapid growth over the last decade is due primarily to their passion about dance and their students and also, rests on their diligent hours of teamwork that provide the most exciting and inspiring environment in the dance world. Recently, Bleu dancers were very honored to be selected to perform at the prestigious Fred and Adele Astaire Awards in New York City! Since many boys are not comfortable attending classes consisting mostly of girls, SB created "boys only" classes in tap, ballet, hip-hop and breakdancing. Master classes are offered throughout the year with some of the dance world's finest dancers and choreographers. SB now offers voice lessons given by professional singer and voice teacher Tina Smothers whose students have gone on to win many local competitions and appeared on many television shows. SB's competitive teams have been named #1 in the Nation by the Federation of Dance Competitions. They have competitive teams for all ages and levels in each of their dance genres. SB is honored to have been nominated as the #1 workplace in the DC Metro area by the Washington Post! Lastly, in June, 2015 SB dancers were selected to perform at the prestigious Fred and Adele Astaire Awards in New York City.
43. Greater Boston School of Dance – The Greater Boston School of Dance ("GBSD")

strives to bring out the passion for dance and performance in every dancer. The staff of GBSD is dedicated to giving students the best dance and performing arts education in the Greater Boston Area. They give them the tools to express themselves through music, dance, theatre and visual arts. Friendships, passion and dreams are made at the Greater Boston School of Dance. The adult dancers at GBSD share their passion for dance when they warm the hearts of local senior citizens by dancing at a local senior center, offer special rates for special needs and senior groups for their performances, or raising money for charities by participating in the Fall Adult Dance for Charity classes. The Greater Boston School of Dance offers one of the best Competitive Programs in the Metro West! From celebrity guest teachers to outstanding performance opportunities, each student will have an amazing experience! Children who dance competitively learn self-discipline, team-work, good sportsmanship, and time management. The Greater Boston Dance Company is an audition required, intensive dance program. Students who wish to join the GBSD Competitive Company will be required to audition for faculty prior to the competitive season.
44. Beyond Words Dance Company – Beyond Words Dance Company ("BWDC") was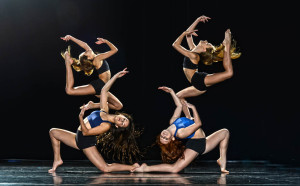 founded in order to provide young dancers a positive channel for expression. In addition to the standard dance genres, company members are taught life lessons of responsibility, work ethic, commitment and teamwork through the art of dance. It is BWDC's desire to create a supportive atmosphere where dancers are motivated and inspired to reach their highest potential. Members of the company gain performance experience by participating in various competitions and Chicago-area events. Beyond Words has received abundant standing ovations from Wade Robson, Chris Judd and Tyce Diorio in addition to being noted as "beyond" and "brilliant." The year ends in a dazzling showcase that gives dancers priceless insight into the dance world. While breaking the limitations and barriers presented in competition settings, the year-end showcase encompasses pioneering and daring stage elements that challenge the performers in a new way. These performances have included partnerships with special effect companies that have allowed Beyond Words to dance with light (The Gallery) with Tribeca Flashpoint Media Arts Academy and even take flight (Happily Ever After) with ZFX Flying Effects during their shows. Ultimately the blend of the dancers' hard work and Kate's vision creates memorable stories told through the art of dance. Each performance is sure to leave audiences beyond words. The home of Beyond Words is Foundations Performance Center in Lyons, Illinois.
45. Deborah's Stage Door – Deborah's Stage Door ("DSD") provides valuable learning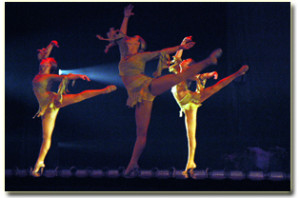 experiences and quality performing arts training for each student, whether the student participates for self-improvement, serious study or recreation. After 33 years in business, DSD is very proud that many of their alumni have come back to enroll their children for dance classes. Deborah's Stage Door trains pre-schoolers through adults in dance, tumbling, cheerleading, piano, guitar, voice, and acting! Whether their students are serious dancers or merely recreational dancer, they are all welcome to learn in DSD's healthy and exciting environment. DSD offers national award winning show choirs, competition dance groups, ballet companies, and performing arts companies. Many of these teams have appeared on Children's Miracle Network Telethon, America's Got Talent, Star Search, So You Think You Can Dance, Woodward Dream Cruise, Variety International Television Show, in the Detroit Piston Half-time Shows, Showstopper American Dance Championship National Television Show, Universal Studios, at The Michigan Thanksgiving Parade, Disney World, Academy Award festivities! Deborah's Stage Door was chosen as the top dance studio by the readers of Metro Parent Magazine, they are the home of The National Dance Champions, and their alumni have been awarded over 2.5 Million Dollars in performing arts scholarships in the last 10 years!
46. Tapio School of Dance and Gymnastics – Tapio School of Dance and Gymnastics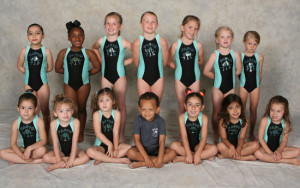 ("TSDG") focuses on individual expression, creative movement and the mastery of fundamentals. They offer a rare combination of quality, state-of-the-art instruction and excellence within a creative and fun environment. Their students are given the chance to completely explore the worlds of dance and gymnastics and its many influences. Dance and gymnastics not only provide physical exertion, they also teach self-discipline and commitment which builds upon skills that will last a lifetime. With contagious energy, movement and strength their school educates youth in dance, gymnastics, as well as, competitive disciplines including a USA Gymnastics and AAU Junior Olympic Program and Competitive Dance Program. TSDG provides small classes with a customary approach, up close and personal attention to recreational and competitive dance and gymnastics through the exploration of choreography and performance technique. They build upon natural abilities that students already have by refining technique, building skill levels and enhancing coordination through exciting routines that challenge. In the last few years, TSDG has received many accolades both in and out of the competition dance world. They were chosen the "Best of the Best," honored by Mount Pleasant mayor and town council for achieving 50 plus years as a Mount Pleasant small business, 27 Tapio Dancers have earned scholarships in the 2014-2015 season, 15 individual and all around state champions, and 50 dancers have been accepted to Royal Academy of Dance.
47. San Diego Dance Center – San Diego Dance Center ("SDDC") credits much of its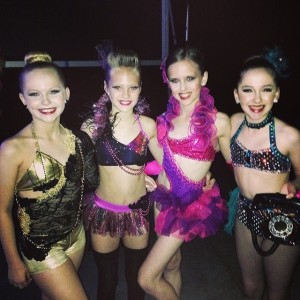 achievements to commitment, dedication and high expectations in conjunction with amazing teachers and their students' families, working together to help their dancers to become a positive influence in their community and grow as young artists. SDDC donates many hours supporting community events in Poway, Rancho Bernardo and Carmel Mt. Ranch. SDDC was founded in 1974 by Sharon Keller. Beginning with only 35 students, SDDC quickly grew to 800 students. Thirty-five years later, the SDDC was sold to Kristen Hibbs, her longtime student and dance instructor. Because of their increased popularity rapid growth in enrollment, they moved to a larger facility and four years later need more room so moved again. SDDC offers a culture that builds confidence, camaraderie, and character with every step they teach. They offer classes for beginner, intermediate and advanced dancers, ages 3 – 18, in their state of the art studio and a warm, loving atmosphere. SDDC's goal is to teach their students superior techniques and the love of dance.
48. Dance Industry – This is the second time that Dance Industry ("DI") has appeared on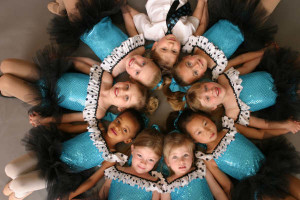 our Top 50 Dance Studios in the U.S. to Watch. DI has touched the lives of numerous students who have continued to dream about dancing in the professional world. Although DI recognizes that not every student will become a professional dancer, their staff provides the same care to all. They are passionate about the importance of art in a young person's life. It is their goal is to provide an environment that develops the joy, potential, focus, art, discipline, technique and confidence any child needs to become a sophisticated dancer. Many of their alumni are continuing their dance education at colleges including NYU, CalArts, SUNY at Purchase, Texas Christian University, SMU, Arizona State, Pace University, Marymount Manhattan, San Francisco Conservatory, Chapman University, Point Park University, University of Texas, and Florida State. Additionally, their dancers have received over a million dollars in scholarships for dance. Dance Industry has a reputation for exceptional performers and creating technically amazing dancers. Their staff is professional and is staff hands on with all the students and is dedicated to cultivating a team as well as boosting individual dancers to their highest possible level.
49. Broadway South Dance Studio – The focus of Broadway South Dance Studio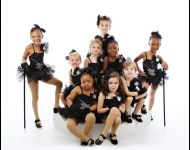 ("BSDS") to guarantee a place to encourage the growth of all types of dancers at all ages. BSDS provides a solid basis for the student who wants to pursue a career as a professional in the dance world as well as the student who dances just for the love of dancing. Their reputation has been quickly growing as the studio in Mobile to provide individualized attention to their students and permit the crucial and appropriate dance technique to be taught to all ages of dancers. This gives each one of them the ability to develop to their fullest potential. It has long been a dream of studio owner, director and faculty member Michelle Adams-Meeker to bring the New York flavour to the Gulf Coast. Broadway South is the fruition of that dream. Many of their alumni have received top scholarship dance majors and at prestigious programs such as Joffrey Ballet, Steps in NYC, Broadway Dance Center, The Edge, and Millenium in Los Angeles. They have also been invited to study with top programs such as North Carolina School of the Arts, Houston Ballet, International Ballet and Alabama Ballet. Broadway South student credits include performances on Broadway in Alvin Ailey, NYC, numerous appearances on television and music videos in addition to world tours with a multitude of top music artists. BSDS's dancers were recently chosen to model for Purple Pixies Dancewear, CC Rags Dancewear, and Glamour Costumes. In 2015 the current Broadway South Company was offered the impressive position of opening for Kidzbop on tour.
50. New England Dance and Gymnastic Center – This is a return visit for New England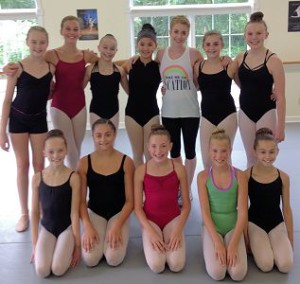 Dance and Gymnastic Center ("NEDGC") on our Top 50 Schools in the U.S. to Watch. They strive to make their student's dreams come true. The staff works together to provide quality, skilled teaching in a fun atmosphere. No matter what the dance level or age of the student, NEDGC promises that they will receive the highest level of dance instruction and, more importantly, have a lot of fun doing it! NEDGC offers competitive dance classes for those students who desire the excitement of the competition. NEDGC's company dance teams are National Dance Champions year after year, receiving major titles and thousands of dollars in scholarships and awards. Their dancers have appeared on Dance Moms, So You Think You Can Dance, on ESPN, at Epcot Center, Disney World, and the Taj Mahal in Atlantic City. They have appeared on television programs like Everybody Loves Raymond, Ally McBeal and The Today Show. Many of their dancers are selected for national costume catalogs and children's magazines like Family Fun. NEDGC alumni have made it to Broadway, dancing in award winning musicals like Cats, Footloose, Contact, Gypsy, and most recently Newsies. Alumni have majored in dance in college with full tuition scholarships, become members of university dance teams and have several have opened their own dance studios. Their students have appeared with the world renowned Radio City Music Hall Rockettes and danced in London with the Royal Ballet.