The Department of Dance at the University of Kansas ("KU") provides conservatory-level technical training in a rich liberal arts environment. They immerse students in professional development experiences from the moment they enter the program, through guest artist residencies and courses in career development or video and website design for dance. Dancers at the University of Kansas receive integrated training in ballet, modern/contemporary and jazz dance, as well as flamenco, classical Indian, African, and musical theatre dance. They encourage each student to find his or her individual way to make a life in dance.
According to Michelle Heffner Hayes, PhD, Professor and Chair of the Department of Dance, their integrated training model distinguishes KU from other dance programs. Most students come to KU with more training in one area or another; their goal is to prepare dancers to move across genres. Also, their focus on career development is distinct. From the first semester, students are introduced to many different career pathways that are possible for their graduates. Many discover passions they would never realize without this exposure.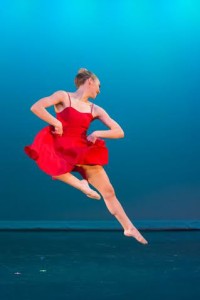 Prof. Hayes says she has moments of pride every day, watching students grow and change. She gets a charge when their alums move through the stages of their lives, from being named one of the "25 to Watch" in Dance Magazine, to graduation from law school, to launching a new social media campaign for a professional ballet company.
In Prof. Hayes' opinion, one thing that the seniors tend to know about dance that the freshmen still have not learned yet is that there is so much more out there than they can possibly imagine! Most students come in with the desire to dance in a company or to own a studio. Their graduates do these things, but they also become rehearsal directors, teachers and strategic communications specialists; they pursue medical school, law school, and graduate study in occupational or physical therapy.
This year, they focus on guest artist and performance opportunities: students will participate in residencies with professionals in hip hop, contemporary ballet and the Franklin Method, in addition to their regular coursework. They will self-produce their own choreography, including Alterity, an evening of work created in collaboration with the Willow Domestic Violence Center. Students will perform with Thodos Dance Chicago at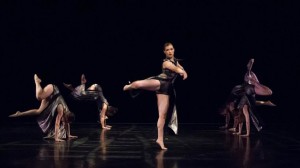 the Lied Center of Kansas and members of the University Dance Company will perform a multimedia work Human, Next, by dance faculty James Moreno and visual arts faculty Ben Rosenthal on tour in Chicago. Choreography by students will travel to the American College Dance Association for feedback from a wider audience.
They encourage students to find their own voices. KU is a great place to discover and grow. Their dance program provides flexibility to develop your future path.
If you would like more information about the University of Kansas and the Department of Dance, visit their website at www.ku.edu or email Prof. Hayes at mhayes@ku.edu. You can also "Like" them on Facebook, follow them on Twitter, connect with them on Instagram, and view them on YouTube.
Please post a comment if you have had any experience with Michelle Heffner Hayes, Ph.D. of University of Kansas.
Written By Cyndi Marziani
Owner
BDancewear.com